Jury Duty became a hit after it premiered on Amazon's Freevee service on April 7. The premise is simple, but it was hard to pull off: a California man, Ronald Gladden, thinks he signed up to be on a documentary about the jury duty process, but the show is one big prank. Everyone in the courthouse—including the judge and the rest of the jurors—is an actor. Gladden is the only nonactor, and he doesn't recognize anyone outside of actor James Marsden, who is playing an exaggerated version of himself.
Some people have wondered how Gladden didn't recognize any of the other comedic actors, some of whom have dozens of credits in film and TV, such as Kirk Fox, who was on Parks and Recreation and Community. Mekki Leeper, who plays another juror, was also recently on HBO Max's The Sex Lives of College Girls.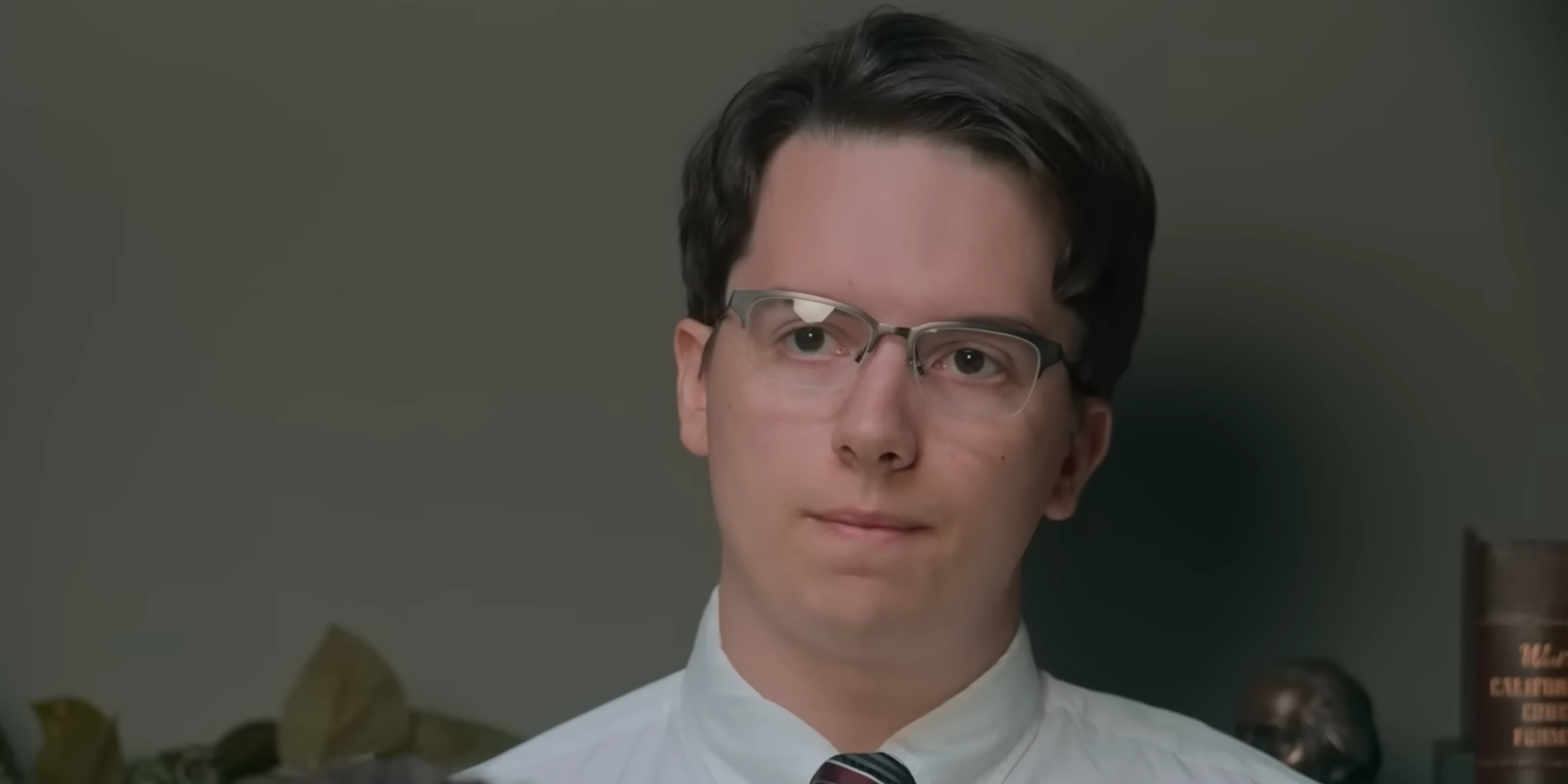 At a packed Jury Duty panel during the ATX Television Festival in Austin over the weekend, Gladden answered that question. He said that during the screening process for getting on the show, which started after he answered an ad on Craigslist looking for people who were interested in being in a documentary, the interviewer asked him what streaming services he watched. "She specifically asked me, 'Do you have Netflix? Do you have Hulu? Do you have HBO Max? And so when I said, 'No, I don't have HBO Max,' she crossed that off the list."
"Parks and Recreation never came up, and I'm really glad I didn't mention it because I never would have been cast," he added. "If you guys wouldn't have kept Kirk away from me, if you wouldn't have had him grow out his beard, wear clothing that was too small, it would have been only a matter of time before I would have recognized him."
The panel also included executive producers Nicholas Hatton and David Bernard, director and EP Jake Szymanski, casting director Susie Farris, and cast member Edy Modica.
Hatton, who also worked on Borat Subsequent Moviefilm, answered other questions from the audience, including what care the production team took to make sure that Gladden was supported after the shock of finding out the twist of the show he was on. He said that Gladden had a psychological consultant with a therapist "before, during, and after" the show filmed.
The producers also noted that they were looking for someone who hadn't served on a jury before, because if they did, they would realize the whole thing was fake right away. And while Gladden hadn't ever served on a real jury before the show, he has since received a jury summons.
"I feel like the timing of it is very, very intentional," he said.

We crawl the web so you don't have to.
Sign up for the Daily Dot newsletter to get the best and worst of the internet in your inbox every day.