If you pause long enough to think about it, very little of the worldbuilding in Julie and the Phantoms, which comes from Disney YA musical mastermind Kenny Ortega, makes sense. Within the first five minutes of the show, we meet Luke (Charlie Gillespie), Alex (Owen Joyner), and Reggie (Jeremy Shada), who all die after eating spoiled hot dogs between soundcheck and the gig that could've launched their band into stardom. Around 25 years later, they reappear in front of Julie (Madison Reyes) after she finds their old demo CD her family garage; for the musicians of Sunset Curve, no time passed since their death. Nobody else can see them apart from Julie except for when they perform: Then, and only then, can everyone see them, which the crowd is told are holograms; once the performance is over, they vanish.
Julie and the Phantoms

RELEASE DATE:
Sept. 9, 2020
DIRECTOR:
Rick Bonadio
STREAMING:
Netflix
Good music carries this wholesome teen dramedy that hits the notes.
All of that isn't really a complaint, just merely an observation. In the grand scheme of Julie and the Phantoms, which is based on the Brazilian series Julie e os Fantasmas, it doesn't really matter how much of it makes sense because its charm and really catchy music more than fill in the gaps. And it's really charming.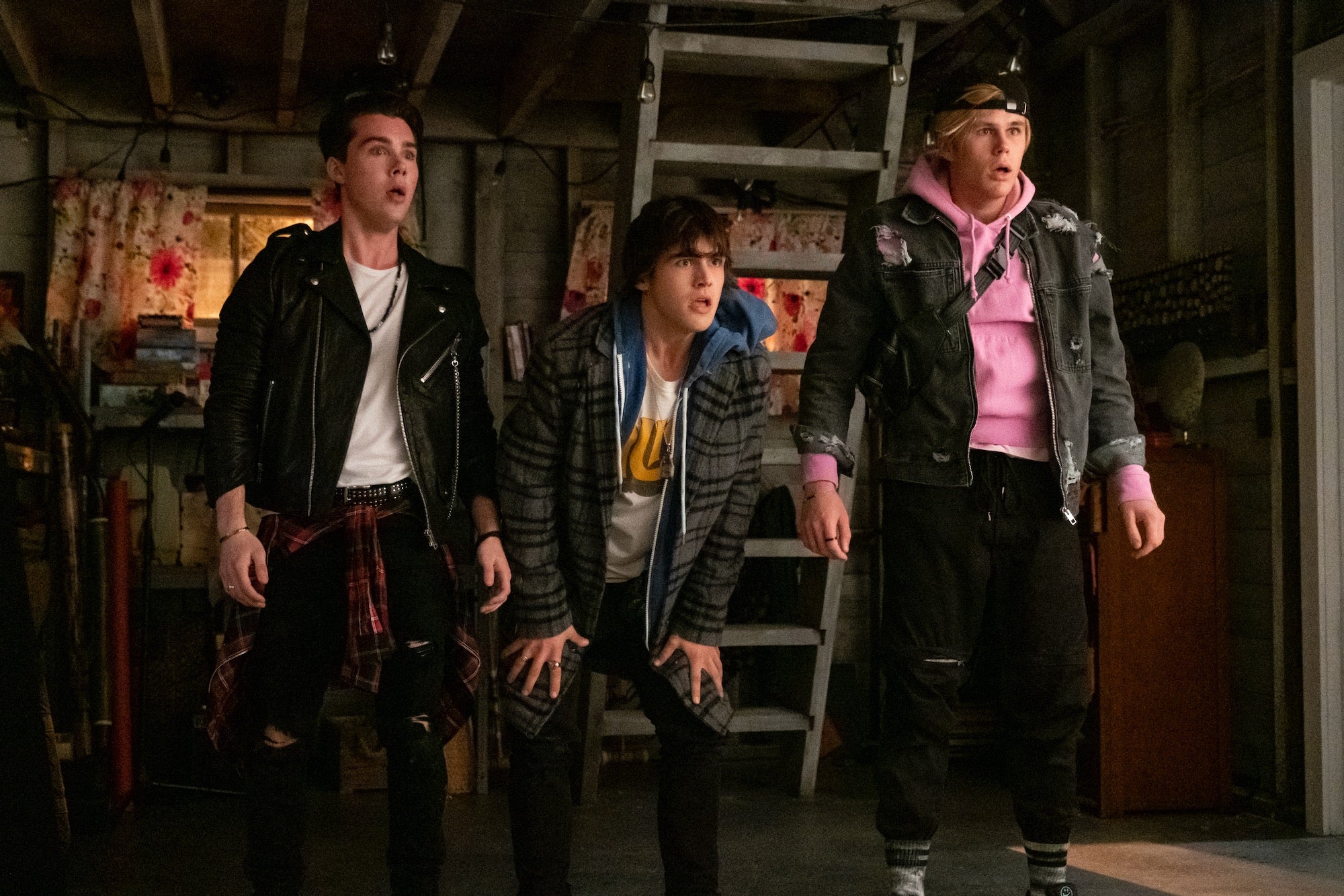 Julie and the Phantoms fits right in alongside Ortega's other kid-friendly musicals, the High School Musical series and Descendants. It's not uncommon for an episode to kick off with characters breaking out into song for no reason. It doesn't take much to pull off a concert in a gym or a new venue at the last minute. Parents are largely supportive of their children's dreams, and for the most part, conflicts neatly resolve within an episode or two. The show's wholesomeness feels right at home with The Baby-Sitters Club, Netflix's big family summer hit.
At its foundation are a group of likable characters. Julie is a talented singer and songwriter whose drive dried up after her mother died. When we meet her, it's been a year since her mom's passing and she's about to get kicked out of her music program for refusing to sing, although her dad (Carlos Ponce) and her best friend Flynn (Jadah Marie) try to be supportive. Luke, the lead guitarist who wrote many of the band's songs, is thoughtful but keeps things hidden underneath a confident exterior. Reggie is the comic relief, often willing to go with the flow while a more sensitive Alex has trouble adapting to Sunset Curve's new reality. Together, they complement each other with pitch-perfect harmonies.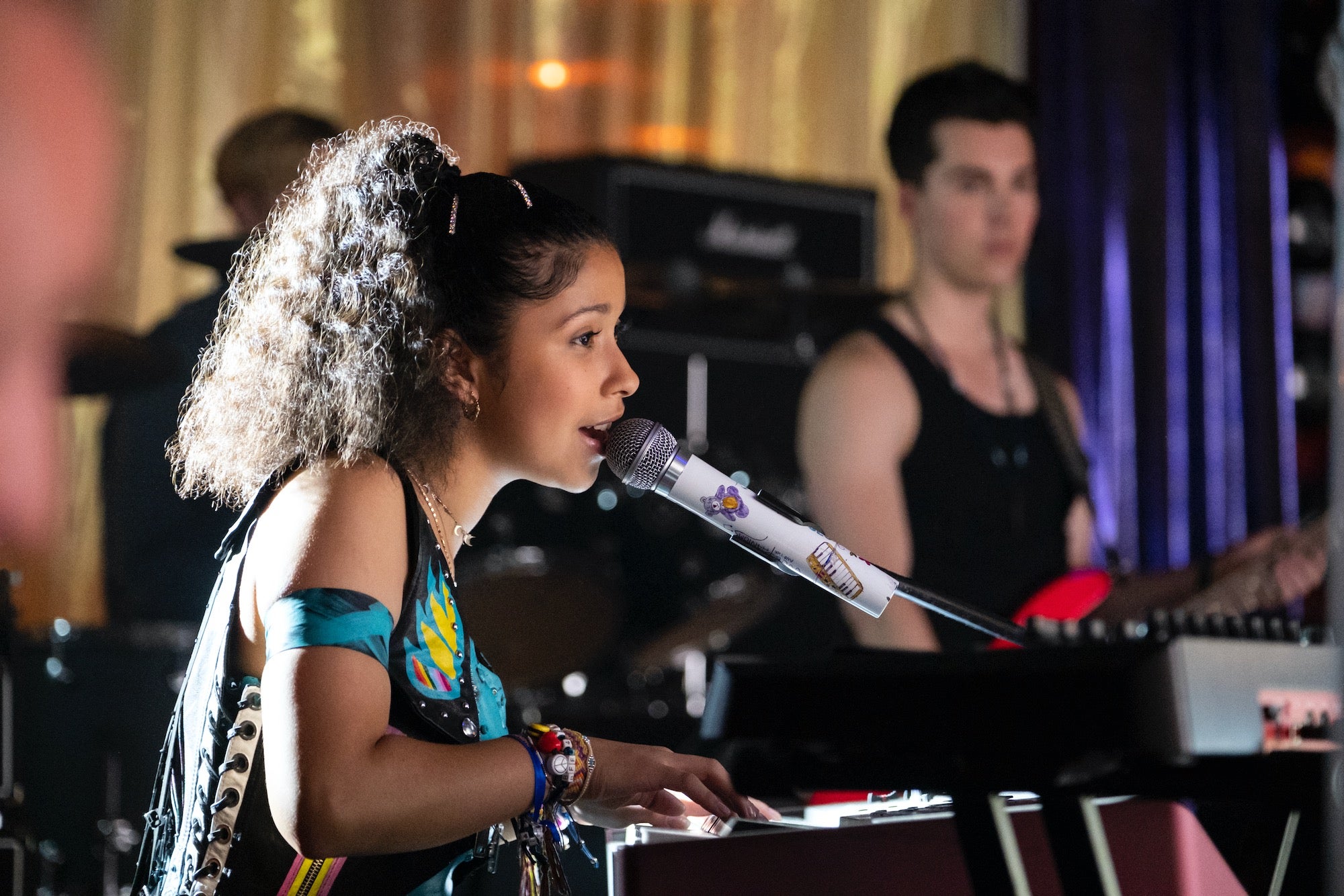 Ortega's fingerprints are all over the series. Joined by choreographer Paul Becker, the performances—many of which are perfect earworms that might've been genetically engineered in a lab—really pop. They're a kaleidoscope of color and sound, and no matter where they might fall in an episode, they liven things up.
When Julie and the Phantoms (as Julie, Luke, Alex, and Reggie eventually call themselves) play, there is a sense of wonder as they croon out songs about being confident and not compromising who you are. When Dirty Candi, the all-girl pop group headed by Julie's popular rival Carrie (Savannah May), performs, they could easily fit alongside a top 40 hit. And when Luke, Alex, and Reggie are introduced to Caleb (Cheyenne Jackson), who runs a premier night club for ghosts and "lifers" (aka living humans) alike, well, Ortega and Becker both assure Caleb he can pull off a showstopper.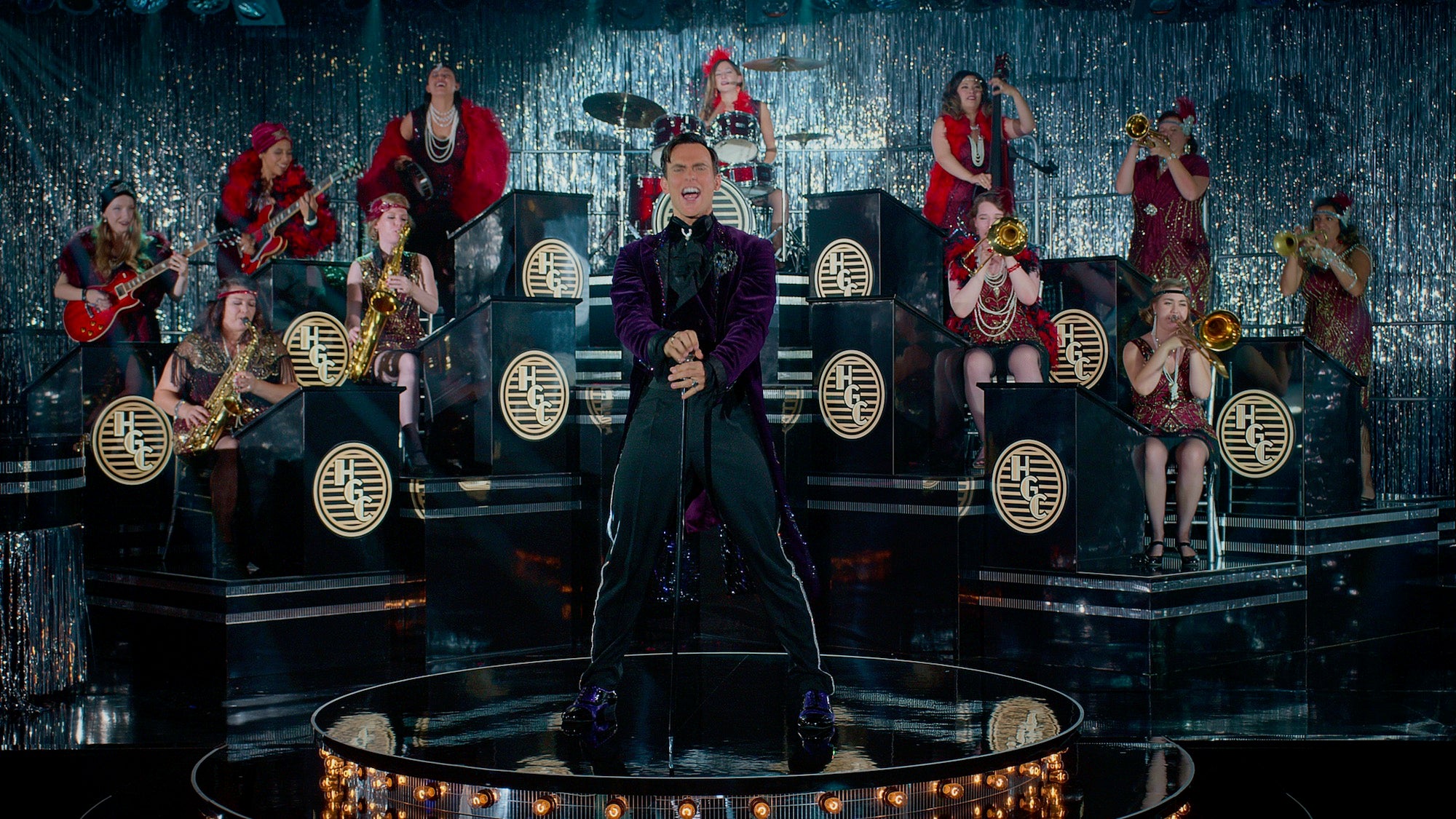 Much of the series leans into its sillier premise, especially between Caleb's campiness and the culture shock Sunset Curve faces upon arriving in the present day. But it also doesn't completely shy away from grim realities as Sunset Curve has to reckon with not only what they left behind but also what came out of their absence.
Julie and the Phantoms might have a few off-key notes along the way; some of its hand-waving is a little too much to believe. But it has a lot of potential, and it's a great showcase that if your series has a supernatural element, it doesn't always have to be grim and dark. You can just as easily have fun and put on a show.
Julie and the Phantoms is now streaming on Netflix