YouTube on Wednesday announced sweeping changes that banned videos that link to firearm sales along with certain demos and tutorials. In response, one of YouTube's most popular gun channels is moving to an unlikely competitor.
InRangeTV, which boasts more than 144,000 subscribers, has taken its business to Pornhub, the popular porn site, among other web destinations.
Channel owners Karl Kasarda and Ian McCollum on Wednesday wrote a lengthy takedown of YouTube's policy shift and explained their rationale for the move. They said they're tired of seeing their work flagged and demonetized, and it's supported by crowdfunding platform Patreon anyway, leaving little monetary use for the YouTube channel.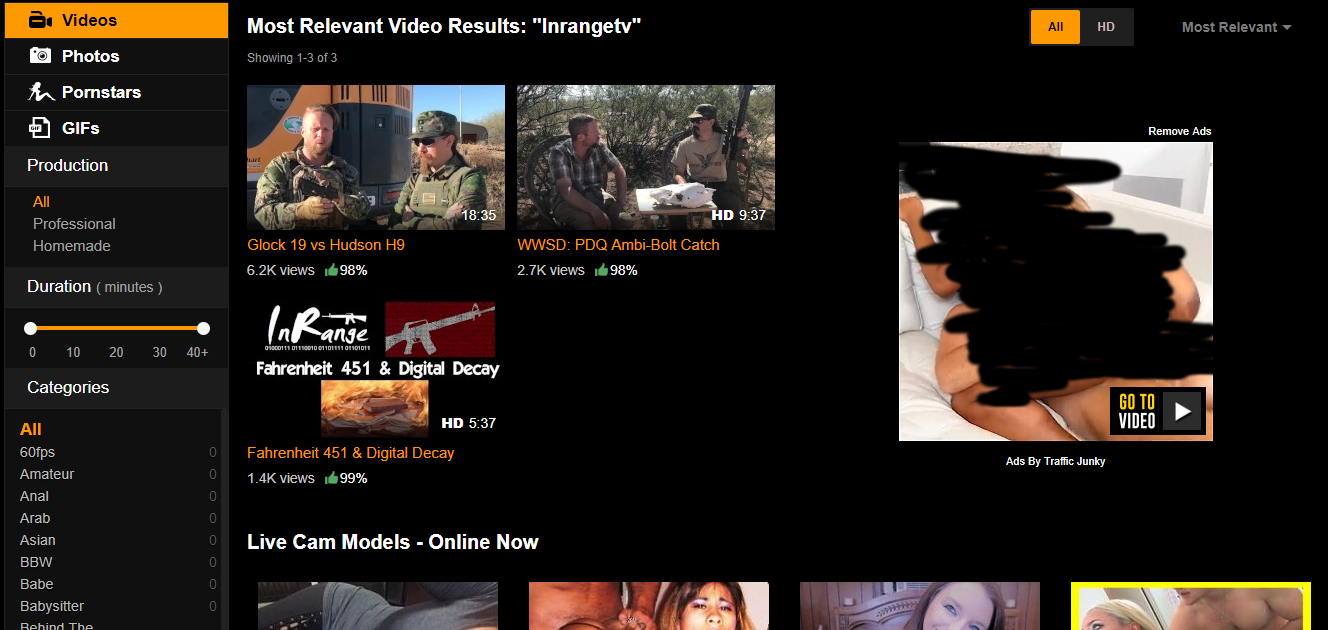 "At this time we are currently publishing content simultaneously on YouTube, Full30, Facebook, BitChute and now PornHub. We will not be seeking any monetization from PornHub and do not know what their monetization policies are, we are merely looking for a safe harbor for our content and for our viewers," they wrote.
As of Thursday morning, five InRangeTV videos have migrated to Pornhub, supported by more than 420 subscribers and 11,000 plays. Videos include tips on how to find the best gun for men and a video comparing YouTube's recent crackdown to Ray Bradbury's dystopian novel Fahrenheit 451. Since the channel is relatively nascent, related videos include popular titles like "Pizza guy surprised at what I have to do for pizza."