The new YouTube Premium series Impulse, which focuses on a teenage girl who discovers she can teleport, went through a few revisions before it debuted.  
At the ATX Television Festival last week, executive producer David Bartis, showrunner Lauren LeFranc, and star Missi Pyle told the Daily Dot how they prepared for the series, which is loosely based on Steven Gould's book of the same name. Maddie Hasson plays Henry, a 16-year-old girl who has just moved to the small town of Reston, New York, with her mother, Cleo (Pyle). After a few mysterious seizures, she discovers she can teleport. 
Doug Liman, who directed the film adaptation of Gould's book Jumper, about another teleporting teen, wasn't happy with that movie and felt a TV series might be a better medium for another re-tell. A pilot for Impulse was shot and it got an order to series; that's when LeFranc was brought on and a pivotal assault scene was revised.  
In the pilot, Henry is sitting in a truck with Clay, the high school jock she's asked for help. The two start kissing, but when Clay wants to go further, Henry makes it known she's not comfortable. There are verbal protestations, but the range of emotions on Hasson's face also speaks volumes. It's not an easy scene to watch, especially for survivors, but LeFranc knew it had to feel true.
"The version that I had seen I guess I would call tame, for lack of a better word," she says. "The concept was there, but I didn't feel like I felt for Henry, and the turn that Clay makes when he decides to go from making out with this girl consensually to then pushing her, it didn't feel big enough to me. I really wanted to tackle it more from Henry's perspective, and I wanted to make sure it felt more visceral and painful and honest."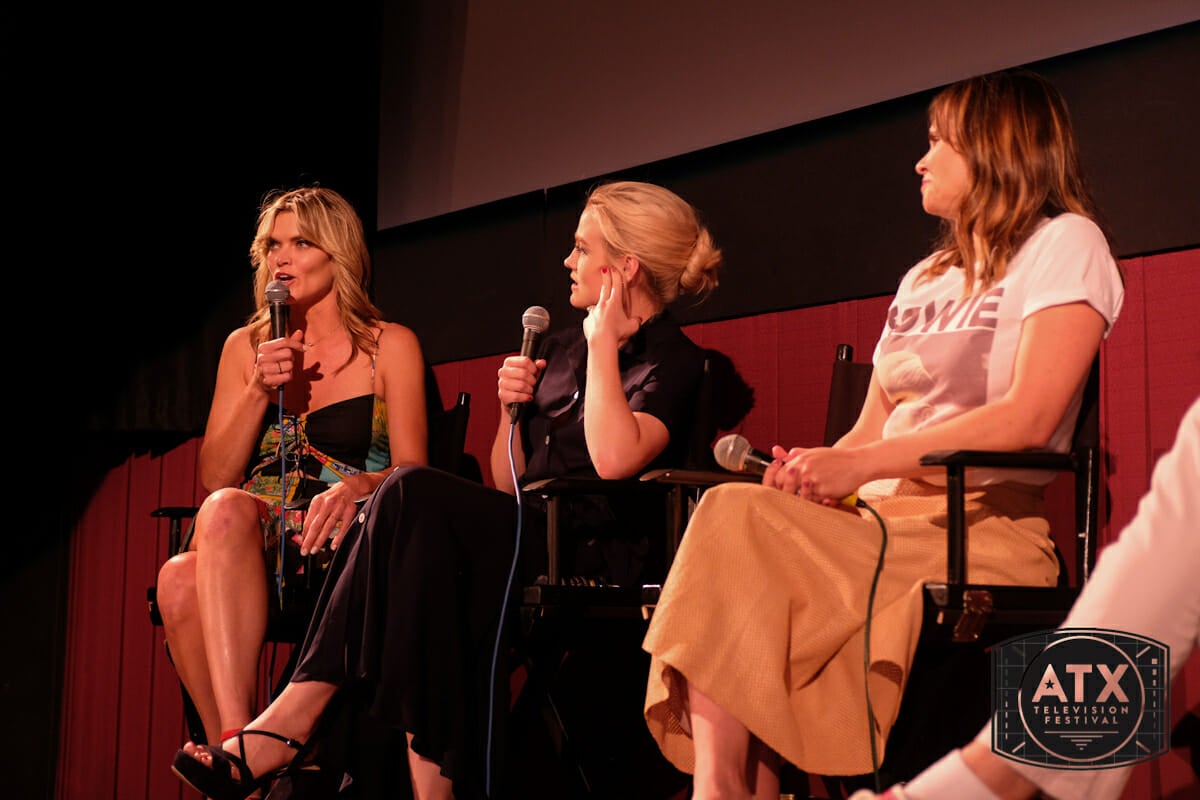 That meant adding in other details that might have been overlooked but are central to the experience. Henry's teleporting is triggered by pain and fear, a stand-in for the ways the body tries to protect itself.
"I wanted Henry to playfully protest," says LeFranc. "To try to be polite, because I think a lot of women tend to do that. …But we added an element of her sort of feeling like she's escaped herself before she actually teleports. That she's checking out, her body's checking out."
They also added in false memories in the second episode, when Henry reimagines the encounter with Clay asking for consent. LeFranc spoke with survivors to make sure the scene and its aftermath it felt true.
"We're premiering during the Me Too and Time's Up movement, but the truth is this has been happening for a long time to women," says LeFranc, "and I thought it was important to give voice to that and make sure it was as accurate as it can be. Every survivor has a different experience."
Bartis notes that the original, less-explicit version was itself an initial reaction to ongoing cultural criticism.
"When we finished the script and we knew we were going to shoot the pilot, there was actually a bit of backlash in the press over sexual assault scenes in pilots," says Bartis. "I'd read critical pieces about Jessica Jones and other shows that the writing was a crutch to initiate a series. And we were honestly concerned about that because we were worried people would look at us like we're jumping on a bandwagon. …I think we're lucky that we debuted when we did because the perception has changed."
Pyle's portrayal of Henry's mom is central to the story. The two butt heads and Henry resents her for moving her around, but the most heartbreaking part is that Henry doesn't think she can tell her what happened. When she finally does, it's also visceral. 
Pyle had just adopted a child when she got Impulse and was excited to switch from almost exclusively doing comedy to drama. She says there was "that fear of being a bad mother" that somewhat informed the role, but she and Hasson had an immediate connection.
"I was a little in over my head with my own child, and all of the sudden, I didn't feel like I was acting," says Pyle. "I would get into a scene with her and immediately have an emotional response to it." Pyle brought her daughter to Canada to shoot the series, and it mirrored her own storyline in Impulse of being a mother moving her child to a new town. Often in teen dramas, the parents are absent, but Impulse gives the teens and adults something to do.
"It always bothers me that there are teen shows that disregard the parents, and the impact they have on people's lives," says LeFranc. "To me that was something that was very important, tackling the show, that we make every single character on the show nuanced and interesting and engaging and [have] their own life and dreams."
Of the 10 episodes, seven were directed by women, and that representation translates. Henry's trauma isn't sensationalized, and it doesn't feel voyeuristic. That she's figuring out how to teleport, how to wield this big, scary power, is almost secondary at times. LeFranc says she discussed early on that Henry's powers would be more of a "curse," and that they "wanted it to be difficult and challenging and painful"—not a plot device where Henry can just teleport herself out of a bad thought or experience.
"My goal was to create a character-driven drama, and sometimes you forget she teleports," says LeFranc. "And then her struggle is not solely about that."