It may sound strange that the first major viral promotion for a movie about teens forced to fight to the death is a fashion magazine. But in the context of The Hunger Games, it makes perfect sense.
Capitol Couture, a fashion site based on the upcoming Hunger Games sequel, Catching Fire, takes advantage of the sharp contrast we saw in the first film between the elaborate, over-the-top fashions of Effie Trinket and the Capitol elite, and the practical outfits of the poor citizens in the Districts. 
The magazine, billed as the "Capitol Sanctioned Source for Future Fashion" according to the website, may be meant for all the citizens of Panem but the rich styles it highlights clearly pushes the colorful lifestyle of the Capitol. Two issues have been released so far, each with a cover story and a few accompanying articles. 
From tips inspired by Effie on what to wear for the Quarter Quell to the release of a new fragrance called CINNA, each article is extremely detailed and a few even include fake interviews with the characters. The fashion contributors to the site also get their own profiles in the magazine, featured as designers from the Capitol who share what they're looking forward to bringing to the the Panem fashion scene.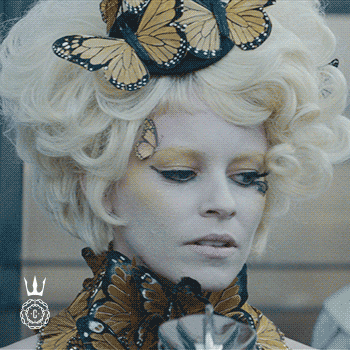 In the latest issue released this week, Capitol Couture's cover story features fan favorite character Joanna Mason from District 7. The profile describes Mason as "Sly. Savage. Sangfroid." and says she "prefers a more conceptual take on lumber and paper" for her style.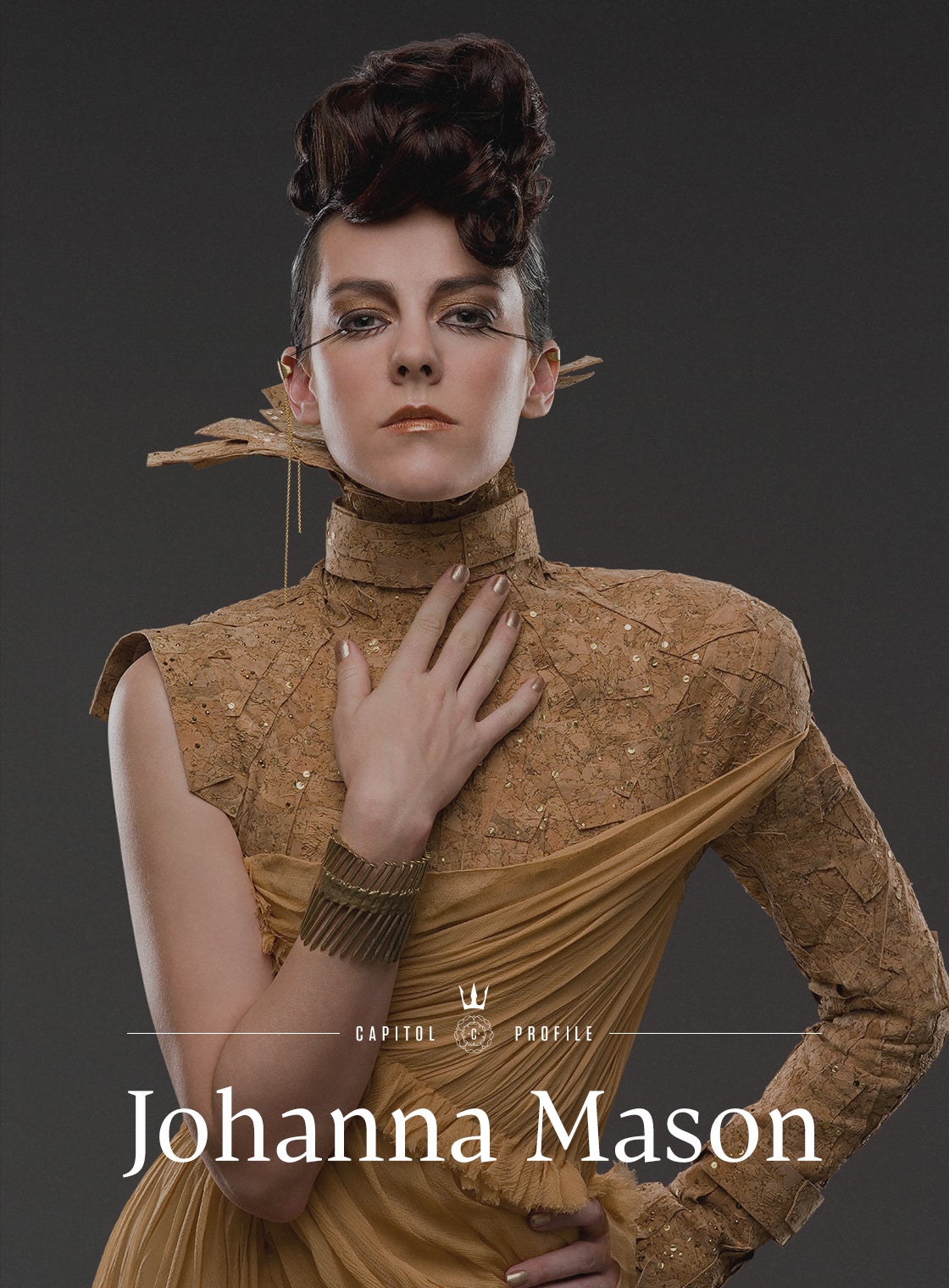 It's clear that an impressive level of detail went into the site to transport readers to the world of Panem. It's definitely exciting getting a peek at the amazing costumes we will see in Catching Fire and it follows what seems to a marketing trend for the film this year—a focus the beautiful indulgences of the Capitol. 
Just last week, CoverGirl announced a Hunger Games Capitol Collection (to be released on October 1_ that will feature beauty products inspired by the 12 Districts, with a touch of Capitol glam. 
It will be interesting to see what else the Catching Fire marketing team has planned for Capitol Couture and beyond as we get closer to the film's release on November 22. 
Photos via Capitol Couture