We love the Internet. Except when we hate it. Every week, Jordan Valinsky bottles the angst of his Millennial generation and finds something to despise about the Web.
Remember Ryan Gosling? The sharply dressed, perfectly sculpted and ever charming actor that was created from the high fives of a million angels?
It seemed like yesterday when everyone who had an Internet connection lost their shit over the actor. He was riding high on the complimentary memes that appropriately painted him as God's greatest gift to earth.
There were glowing YouTube videos on how to dress like him. And those "Hey Girl" Tumblrs, so many of them that every time one was created, the Huffington Post couldn't build a slideshow fast enough to showcase it.
If Gosling had a Foursquare account, he would be the mayor of the Internet.
The suits even forced me to create the Gosblr, a 24-hour monitored Tumblr focused on draining the resources of our interns and finding the latest in Gosling-themed "Hey Girl" Tumblrs. Those blogs seemed to envelop the Internet as much as Gosling's upper body can fill out a skinny suit jacket, so it only made sense to have one, centralized place to track them. Journalism!
Gosling's grip on the Internet peaked in Sept. 2011, according to my totally scientific observations and calculations. I tallied 1,200 Google News mentions of the Canadian seductor in that month.
Since then, mentions of him on Google News see-sawed back and forth but never passed, or even neared, the 1,200 mark from September. (Not sure how many of those results were "22 Pictures of Ryan Gosling Drinking out of Public Water Fountain in New York's Upper East Side" listicles from BuzzFeed, but whatever.)
For comparison's sake, there were 842 mentions of him in October, 765 mentions in January and just 94 mentions in February. It was around the end of February when the skinny-jeans-paired-nicely-with-khaki-labcoat employees in the Gosblr labs informed me that the entries had stopped coming.
Since then, he's seen just a smattering of Internet #buzz. Ryan Gosling, being Ryan Gosling, saved a woman's life when she was hit by a taxi in April. In May, the only notable thing he did was be on the receiving end of an Eva Mendes bitch-out fest. I'm not entirely sure how I feel about them; him and Emma Roberts were such a cuter couple. During the past few months he was clearly on holiday, because he has done nothing of note. Nothing! I read People.
Anyway, I think it's time for Gosling to cede mayorship of the Internet because we're all bored of him. It's prime time to grant the Internet's boyfriend title to someone else. Here are four suggestions calculated methodically through my bromance-meter:
Channing Tatum
He's the favorite shoo-in. He's pumped out (DEAL WITH IT) three hits in 2012 that have all grossed more than $100 million in sales. Tatum is charming, likeable, and Magic Mike has made for some of the best GIF's Tumblr has seen in a while. But Magic Mike 2 might just break Tumblr.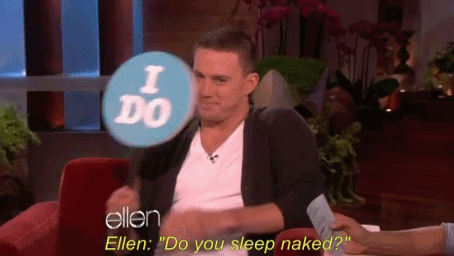 Andrew Garfield
The wiry but dashing Brit broke out in the 2010 hit The Social Network and is now crawling all over the silver screens in The Amazing Spider-Man, which is not Batman. Anyway, he's now dating Emma Stone, which automatically makes them Tumblr's first couple.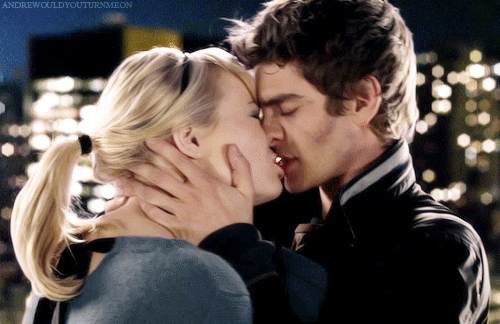 Jeremy Renner
He's the oldest of the group but I think the Internet is going to want more after The Bourne Legacy comes out in August. Renner also looks like he could beat the shit out of all the others, so with all this uncertainty in the world, maybe it's time for him to protect us. But his Tumblr presence is pitiful so he needs to be more wacky.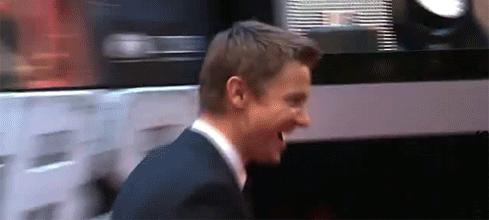 Taylor Kitsch
Hahaha kidding, he's terrible. I did have you fooled there for a second!
Photo via Tumblr