The Book of Life trailer made a splash yesterday as it debuted to an Internet keen on visual spectacle and unconventional storytelling.
Set in Mexico and featuring gorgeous animation, Book of Life instantly became a hit on Tumblr. The trailer for the movie, which lands in theatres this October, spent most of yesterday making the rounds on Tumblr in the form of an infinite number of fetching, eye-catching GIFs and photosets.
The narrative begins on the Mexican Day of the Dead and involves a very colorful underworld. Combined with the beautiful CGI animation reminiscent of stop-motion, comparisons to Corpse Bride and Nightmare Before Christmas are probably inevitable. But Book of Life is very much a different cultural product, owing far more to the magical realism of its producer Guillermo del Toro than to Tim Burton.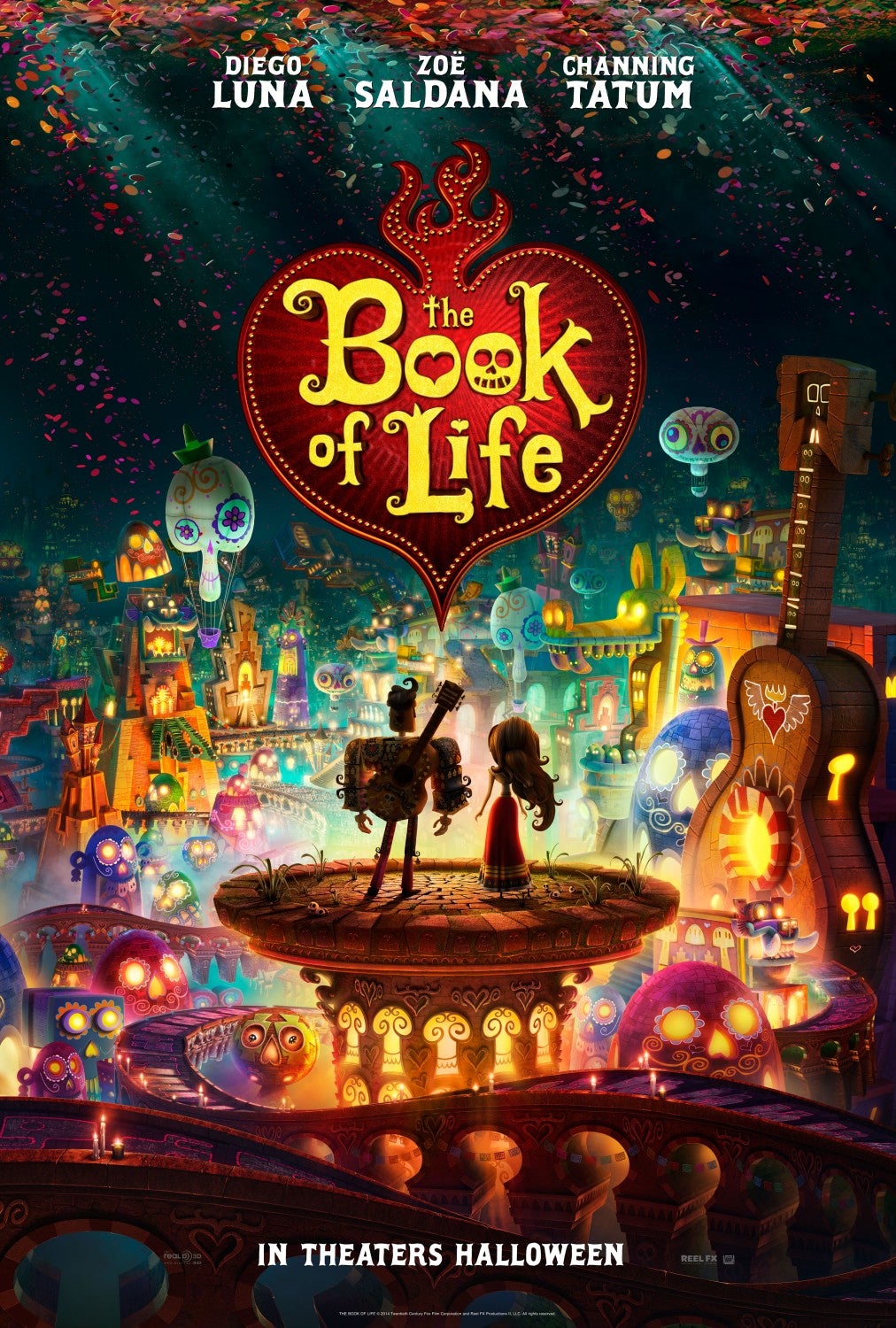 Book of Life's director and creator is Jorge Gutierrez, an Emmy-winning Mexican animator and writer best known for creating the award-wining Nickelodeon series El Tigre: The Adventures of Manny Rivera. Gutierrez wanted to make his film a distinct cultural product that he could share with the world. The story is firmly grounded in Mexican folklore, but it also utilizes famous actors like Zoe Saldana and Channing Tatum, along with catchy covers of famous pop songs.
Gutierrez also had a goal of making certain that the beautiful, luminous qualities of illustrated concept art found its way to the screen. Indeed, screengrabs of the trailer look more like pages from an illustrated children's book than a movie. Even the gorgeous movie website is like falling into a picture book.
What do you think? Is Book of Life just another children's film? Or is it an extra treat in the usual bag of Halloween film tricks?
Photo via Film Habits