Game of Thrones superfans understand. We've been in serious withdrawal for the past few months gearing up for the show's return this April. HBO has released a 15-minute teaser for the upcoming season, and they're calling the clip "A Foreshadowing." You'll love it almost as much as Roose Bolton's bastard loves, well…
OK, enough of that. Here we are:
Here's what's in store for the fourth season, as far as we can tell:
People running away from things
People running toward things
Jaime Lannister debuting a fun and flirty haircut at 2:29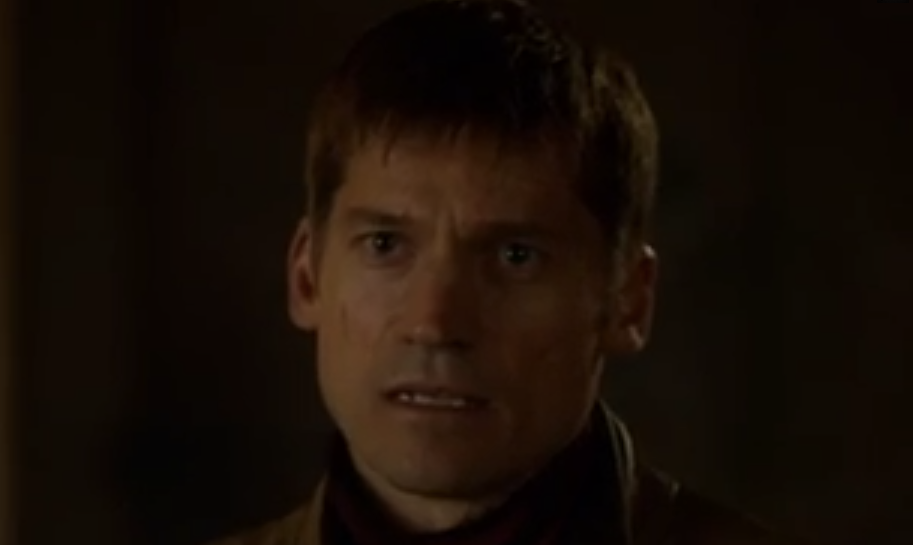 The introduction of Oberyn Martell, a.k.a. the Red Viper. Because the one thing GOT desperately needs is a new pentasyllabic character whose backstory the writers can spend the rest of the season establishing—only to completely drop it
Joffrey and Margaery's wedding
Peter Dinklage and Nikolaj Coster-Waldau dancing at 10:10. Get it.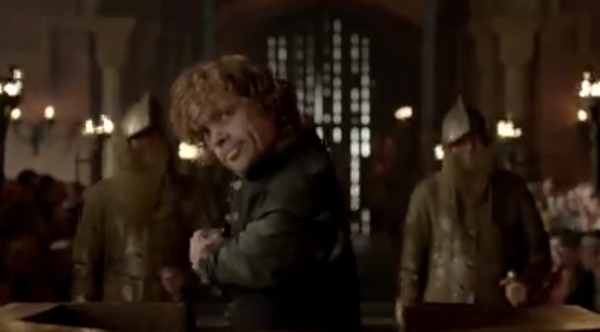 A five-second supercut of Hodor saying "Hodor"
The actress who plays Brienne talking about biting off a man's ear and spitting it in his face in literally the most jubilant, adorable way possible.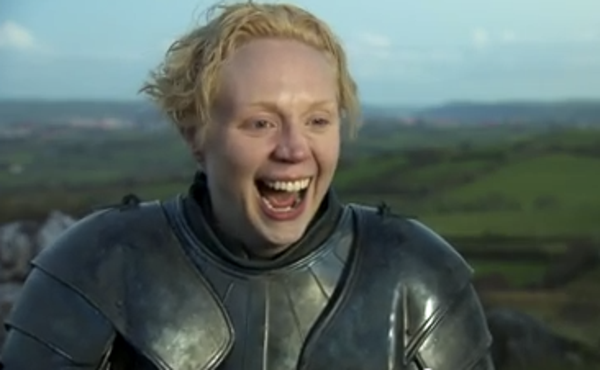 Here is what we don't see: 
Gratuitous violence and nudity 
How the remaining Starks will avenge the Red Wedding
Like, a billion characters: where's Stannis, Littlefinger, Melisandre, Davos, Tywin, Daario, or Tyrion's squire Podric, so gifted in the sheets?
Whether Samwell and Gilly will ever get it on. Seriously, producers, can you make this happen? I'm willing to sit through at least five to six expository scenes with Bran and the creepy kid from Love Actually if you can actually make this happen. 
Other than that, there's a lot of promo interviews with the actors talking about their favorite lines and characters from the show, some of which are more interesting than others. (No, Kit Harrington, we don't care what it was like to shoot with CGI direwolves. Just keep pouting and running more curl-defining product through your hair.) But whatever the teaser's shortcomings might be, you'll most likely be in 100 percent agreement with the following YouTube comment:
Okay, time to get serious. Let's agree to cancel the remainder of February and all of March and jump into in April.
H/T YouTube | Screengrab via YouTube/HBO