"What a strange, sad day it's been."
So reads movie star Chris Pine's diary—according to an entirely unsubstantiated fandom anecdote, that is.
The story originates from the least reliable source ever: a Tumblr askbox message. Not that it matters. The idea of Chris Pine thoughtfully writing his daily musings in a Moleskine notebook is too deliciously plausible to resist. After all, this is the guy who got an English degree from Berkeley and has an ongoing competition with Star Trek co-star Zachary Quinto to see who can use the most egregious SAT vocabulary words during their joint press tours. He's everyone's favorite unexpectedly sensitive hipster.
Excerpts from Chris Pine's Moleskine provides us with the Chris Pine diary updates we never knew we needed. It only updates once every few months, but what this Tumblr blog lacks in quantity, it makes up for in quality. Painting a picture of a forlorn, Zoolander-like superstar, the apocryphal "What a strange, sad day it's been" somehow expanded into multiple, beautiful diary entries.
"Went to Build-A-Bear Workshop today. My therapist said it'd be good for me, to get me out of the rut I'm in, called it an 'exercise in creation.' I held the limp carcass of the bear in my hands for what felt like hours. What was I doing? Who was this bear? Why was it here?"
You're so deep, Chris. 
There's even some poetry:
"Objectify me once: shame on you
Objectify me twice: shame on you
Objectify me thrice:
payday"
It's hard out there for a multimillionaire A-list movie star. 
Inevitably, there are some people who managed to stumble upon Excerpts… and somehow believed that Chris Pine's private diary had been stolen and posted onto Tumblr.
"Exploiting his personal thoughts is wrong," explains one earnest fan.
The best is someone who seems to be fighting fantasy with yet more fantasy, claiming that they've been in touch with Chris Pine's agent and that Chris is upset about the whole thing. The official reply from Excerpts?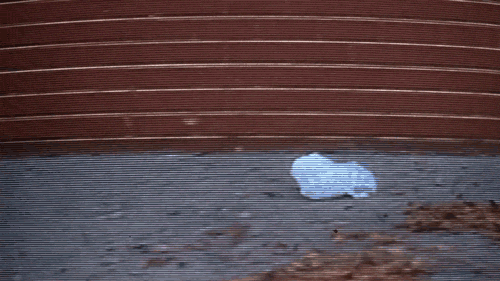 Yes, quite.