EA Games just gave the world an unexpected GIFt in the form of its new Madden Giferator, a special virtual GIF-creation site that has exploded memes all over Tumblr and the rest of the Internet since its appearance earlier this week.
EA made the GIF generator as part of a promotional website for its new Madden NFL 15 football video game. The generator lets you pick your favorite team, player, and sports movies, then add in custom backgrounds and a meme-riffic slogan. On Thursday, Polygon had fun with the meme, posting a series of hilarious GIFs that promptly went viral on Tumblr and prompted the Internet to join in the fun.
The results have made the Madden GIF generator unquestionably the best meme of the year. We won't waste too much time talking when we can just show you the epic results.
The meme is great for snarky social commentary…
GIFs via KnowYourMeme
…and for commenting on other hilarious memes: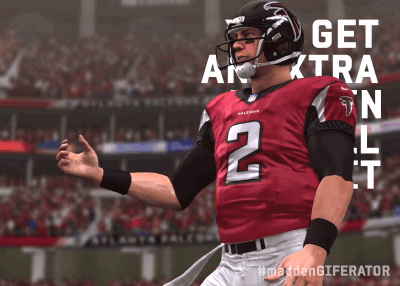 GIF via idealawesome/Tumblr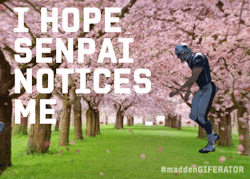 GIF via Polygon
There are fandom references…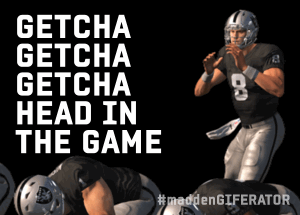 GIF via peaceloveteemo/Tumblr
…and more fandom references…
GIF via Polygon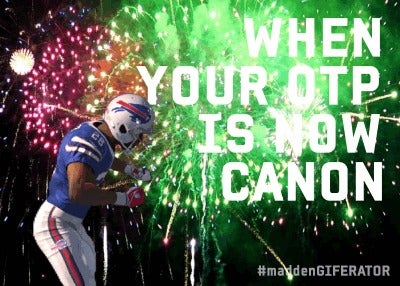 Photo via funtimeswithfinandbarry/Tumblr
Fittingly, there are references to Kanye West, references to Seal, references to Tommy Wiseau. The Madden GIF-erator can contain all of these things, because the Madden GIF-erator contains the universe. It is me and you.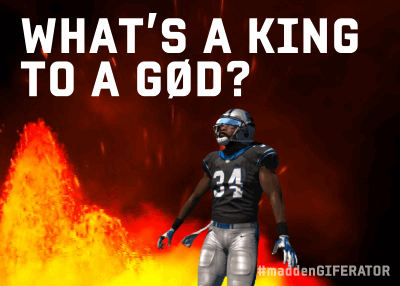 GIF via gamebrah/Tumblr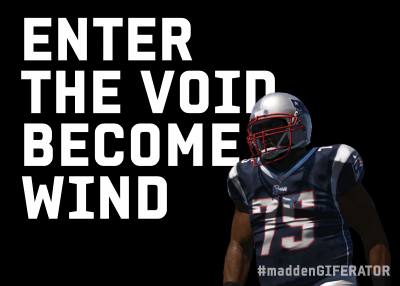 GIF via megabarker/Tumblr
As a marketing strategy, the GIF generator is brilliant. It has all the hallmarks of a viral success mixed with an interactive component that has apparently proven irresistible to those of us who like memes. And thanks to the meme, we're now 100 percent more excited for the Madden video game than we were last week.
The real question: What can EA possibly do to top themselves for the release of Sims 4?
Photo via Bago Games/Flickr (CC BY 2.0)