This article contains spoilers for Dear White People season 2.
Like any heavily followed television show in this new era of "woke" witticisms about the ills of society, Dear White People Vol. 2 had a lot to live up to following its heralded first season, which secured a 100 percent rating on Rotten Tomatoes. Fake news, a rising alt-right presence, and some self-realizations took the series into a more-nuanced direction this month. We even got a Candace Owens incarnate.
But, the biggest shoe-drop comes in the last few minutes of its season's finale when Lionel (DeRon Horton) begins noticing patterns in murals of the library's ceilings. Thus begins Lionel's dive into a rabbit hole of clues, combing through books of Winchester's history as he maps out landmarks around campus.  
A 1924 article published by one of Winchester's most prominent figures guides Lionel to the discovery of 12 secret societies, including the Scribes of Carthage, Knights of Elam, and any conspiracist's favorite, the Illuminati. While Lionel continues digging for clues (later with the aid of Sam), chalk-marked Xs appear on their dorm doors as they get closer to unraveling the truth.
Some of their series findings are based on real secret societies while others are fabricated, but it would folly to assume these type of orders are mere relics of the past, with many still active at universities despite their low social media profiles.
"He's realizing that a lot of the systematic racism is stemming from the secret societies— or at least he thinks so," Horton told Rotten Tomatoes about the plot pivot.
Winchester's wealthiest luminaries founded or joined these secret societies where they wielded power and influence to shape politics. One name, in particular, catches our characters' eyes: the Order of X. As the alt-right and fake news gain footing at Winchester, an unlikely apparent ally emerges from the shadows.
It turns out that the series' narrating voice isn't just omnipotent, but the leader of the Order of X, played by Giancarlo Esposito.
"Now we see there is someone who has been watching who is maybe going to facilitate a better approach for them. We'll find out exactly who he is and what else he has going on in subsequent seasons," executive producer Yvette Lee Bowser shared in a recent interview with Bustle.
Secret societies have long been purported to play a major role in influencing politics across the nation, from campuses to the White House.
The origin of secret societies dates back to at least the 1730s when the Freemasons were established, according to Secret Societies in America: Foundational Studies of Fraternalism. They begin appearing on college campuses in the 1800s, according to a study from the University of Vermont.
But, that power has continued to disproportionately stay in the hands of few and at prestigious, primarily white institutions.
Ivy League secret societies specialize in cranking out world leaders, but only a few have opened their ranks to include minorities and women. Many renowned leaders have been rumored or named as members, including President Harry Truman (Freemasons) and Supreme Court Justice Ruth Bader Ginsburg who was reportedly made an honorary member of Quill and Dagger at Cornell, according to Town & Country magazine. Former president George W. Bush has acknowledged being a member of Yale's Skull and Bones in his autobiography, according to Time. So was his 2004 Democratic challenger, former Secretary of State John Kerry. So was his father.
It's always been a fun playscape for fiction, from The Simpsons to cheesy '90s movies. But the dynamics of Black secret societies have been largely ignored in mainstream pop culture, until now. It's a great opening for fiction: Black secret societies can be a resistance, standing in stark contrast to their power-hungry counterparts.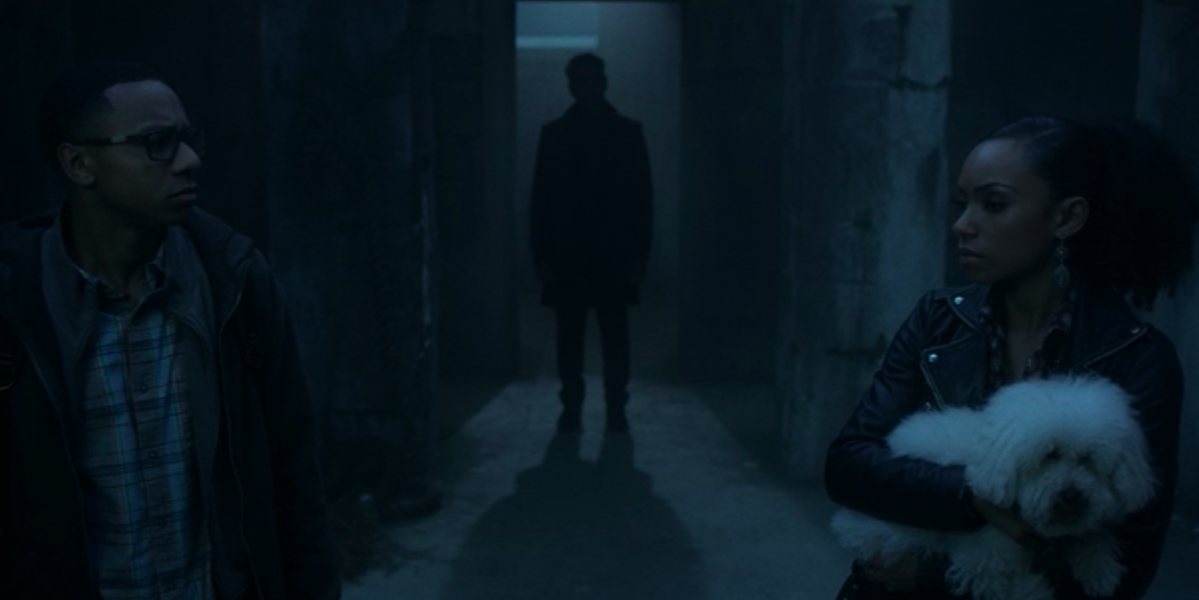 A lack of socioeconomic opportunity and racial segregation became the grounds from which Black secret societies were established. They provided support for a group of Americans systematically denied opportunities.
Black secret societies—most notably the Prince Hall Freemasonry—encompassed all aspects of African-American life during the 18th century, including religion, political organization, and civil reform, according to the study Hidden in Plain Sight: African American Secret Societies and Black Freemasonry.
Just as the main cast members begin to get their lives back on track, divisive entities are working hard to foster a polarizing climate on campus. The show is going from personal conflict to societal peril. In an interview with IndieWire, series creator Justin Simien shared that he wants to continue to build upon secret societies at Winchester.
And so the Order of X, comprised of Black students, was founded as a sanctuary from Winchester's overwhelmingly white campus. This order could be a means for Sam, Lionel, and others to change up the status quo.
With the far-right movement sweeping the campus, thanks to entities like the social media account AltIvyW and radio program Dear Right People, social justice is becoming a punchline and Sam's radio show an easy target.
Although season 2 begins with cultural criticisms, the concept of power becomes the central focus toward the end. Winchester elites have wielded their influence to ensure its lawns stay white. We're seeing where this series is headed: Winchester is an allegorical stand-in for the U.S., from its power dynamics down its institutionalized racism.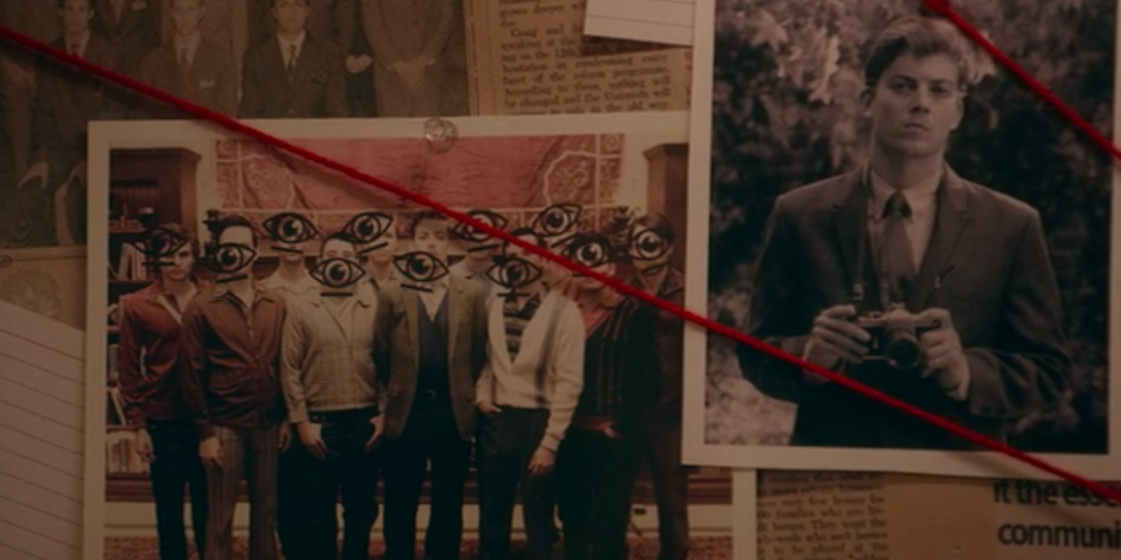 Between forced integration of the historically Black Armstrong-Parker House and cultural clashes with the administration, the Order of X will likely continue playing a bigger role in future seasons. The show's featured characters now have a powerful ally with inside connections who can champion their causes to a more influential audience or be in the same room as decision-makers and voice their plights.
"I see you've been watching closely," Esposito deadpans at the end of season 2.
Suddenly we understand why each episode takes a detour into the fictional university's history. While a third season has not been announced, there is no shortage of possibilities as to what can happen next—and we can't wait.