They're fit, flexible, and they always land on their feet—perhaps cats have more in common with Olympic athletes than ever suspected.
To Web marketer Nicolas Longtin, the parallel was obvious. His Flickr photo set, Cat Olympics, 'shops feline faces onto athlete bodies in iconic Olympic imagery.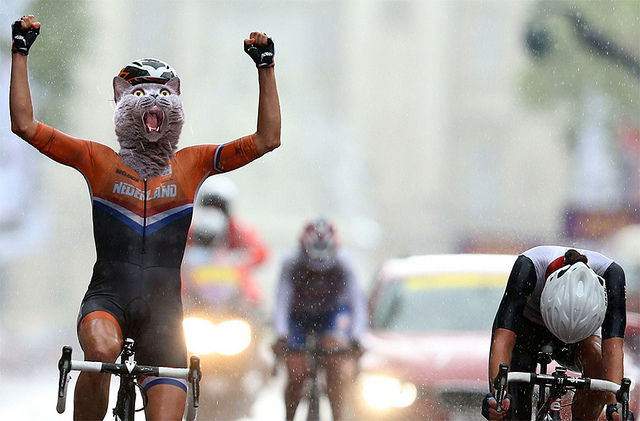 "One day I was watching a particularly athletic display by my cats, and as they were vaulting from place to place in my living room it struck me that they resembled tiny, furry four-legged Olympians," he told the Daily Dot.
Over the weekend, Longtin submitted his photos to popular blog Boing Boing's Flickr pool. Since then, his fuzzy athletes have been viewed more than 16,000 times.
"It was a big surprise to me when the photos started to become popular," Longtin said. "I was sharing them with my friends through social media sites but I don't have a huge network. I enjoy the Flickr community tremendously, especially the community photo pools."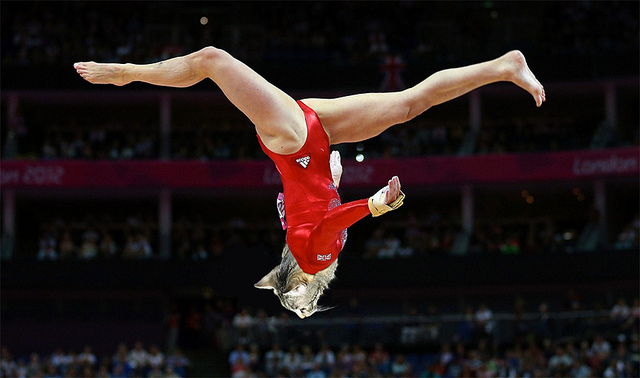 The 34-year-old from Minneapolis, Minn., said the kitties featured are as familiar faces to him as those of Olympic athletes are beginning to become to the rest of us.
"Most of the cats in the photos belong to family and friends, and my two cats are featured frequently," he said. "My younger cat Cachi made a great weightlifter and his older brother Memo competed in Judo.
"Chachi and Memo are very active and enjoy jumping up to very high places and racing around the house. Late at night it sounds like two tiny horses are galloping through the house."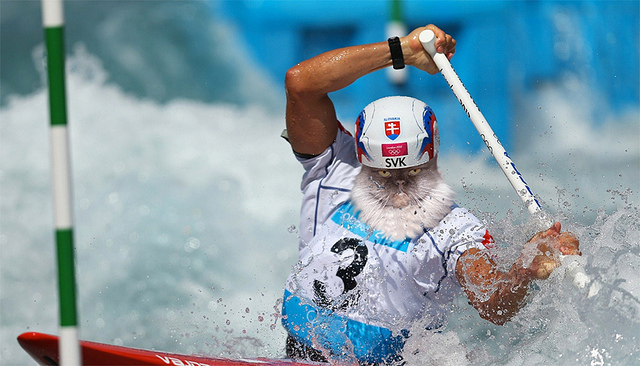 Due to the unexpected popularity of his amateur Photoshops, Longtin hopes to amp up his feline Olympic coverage next time.
"I've gotten a lot of great comments and feedback," he said. "I would love to do full motion video clips as well but the processes is much more time consuming so it may have to wait until the next Olympics."
Check out more of Longtin's photography on his Flickr page.
Photos via Nicholas Longtin