In yet another attempt by Twitter to infiltrate every screen you own, Lionsgate announced today that it'll be turning Nick Bilton's book Hatching Twitter: A True Story of Money, Power and Friendship into a TV show. Bilton will be penning the script, and while it hasn't been sold to a network yet, it's not going to stop us from speculating on just who should be pulling a Jesse Eisenberg and starring in this trainwreck.
Evan "Ev" Williams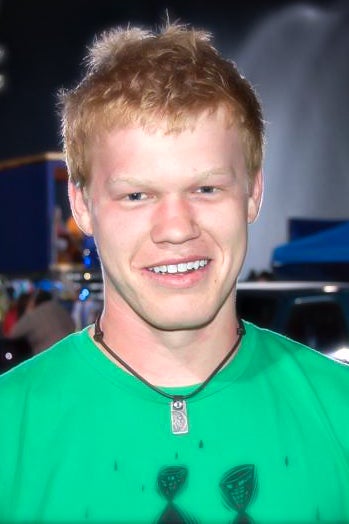 The Bilton bio: "The ambitious farm boy … who had already created Blogger and sold it to Google for millions … Ev is a shrewd businessman who made tough choices in the interest of his companies, firing cofounders and employees who were once friends."
Dream Casting: Zach Gilford. Perfection as a farm boy turned star quarterback Matt Saracen on Friday Night Lights, but before you write him off as too sensitive, remember that he moved across the country without even telling his girlfriend, in pursuit of his dreams. Ice cold.
Backup Casting: Jesse Plemons (right). Who better to play second fiddle if Gilford is unavailable than the guy who played second fiddle to Gilford?
Jack Dorsey
The Bilton bio: "The tattooed 'nobody' who helped mastermind the original concept of Twitter, became a billionaire tech titan, and convinced the media that he was the next Steve Jobs."
Dream Casting: Shia LaBeouf. Let's be honest, LaBeouf went from the awkward, nerdy kid on Even Stevens to the smug asshole with the most punchable face in town. Factor in his latest bouts with plagiarism, and we're giving LaBeouf the role he was born to play.
Backup Casting: Andrew Garfield, because not only does he deserve a tech victory, but he can slam a laptop to the ground with the best of them.
Christopher "Biz" Stone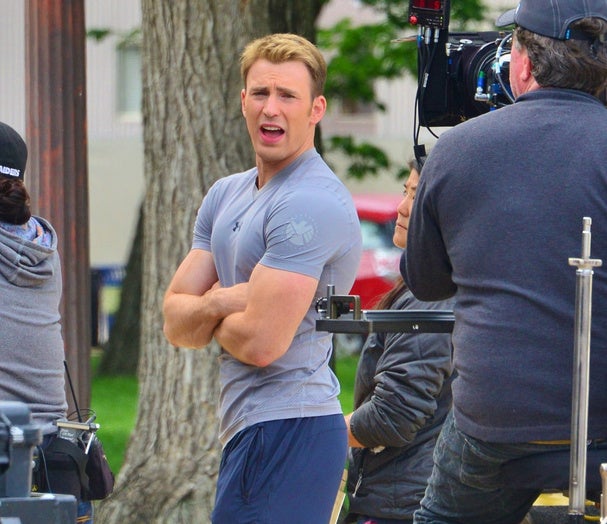 Photo via Wikimedia Commons
The Bilton bio: "The joker and diplomat who played nice with everyone … He was the only founder who remained on good terms with his friends and to this day has no enduring resentments."
Dream Casting: Chris Evans. As his recent cameo in Thor: The Dark World proves, even in tiny doses, Evans is endearing, lovable, and insanely hot. This might be a show about nerds, but we're still in Hollywood folks.
Backup Casting: Channing Tatum. Breckin Meyer. The golden retriever from Air Bud.
Noah Glass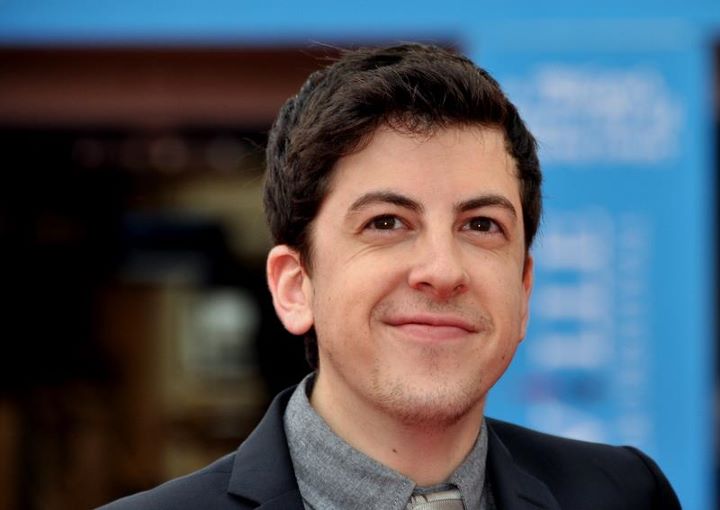 Photo via Wikimedia Commons
The Bilton bio: "The shy but energetic geek who invested his whole life in Twitter, only to be kicked out and expunged from the company's official history."
Dream Casting: Christopher Mintz-Plasse. Despite recent attempts at bad-assery in movies like Kick-Ass and Fright Night, only McLovin' could bring effortless uncool to the part. Plus, Michael Cera has become a real douche lately. 
Backup Casting: Ben Whishaw. Head of research and development in Skyfall, we'll just pretend we don't know that he's about to tackle the role of Freddie Mercury as well.
We've also taken the liberty of suggesting the supporting cast that should populate Bilton's fiction-not-fiction universe:
The Long-Overdue Female Board Member
In a ripped from the headlines story arc, Bilton can focus on the backlash Twitter received over its all-male board, before naming Marjorie Scardino to the board as well.
Dream Casting: Helen Mirren. We know she has the gravitas to play the role seriously, but if Lionsgate goes in a comedy direction with this, let's not forget that the beloved Dame was also in the woefully underrated Teaching Mrs. Tingle.
Backup Casting: Glenn Close. Have you seen Damages? There is no one better to instill fear in the hearts of overpaid men than Patty Hewes. 
The Hoodie-Wearing Head of a Rival Company That Rhymes With Facebook, But Isn't Facebook, Really (OK, It's Facebook)
Dream Casting: Jim Parsons. Given CBS' target demographic, and the fact that Facebook has quickly become where our parents go, The Big Bang Theory's Parsons is the smart money for the tech whiz who's slowly being left in the dust.
Backup Casting: Shia LaBeouf. We cannot emphasize enough just how smugly superior he is.
The Token Asian Girl
She exists as a trope to pass out witticisms and blowjobs in almost any movie or TV show about startups. Bilton would be remiss not to throw her in the mix.
Dream Casting: That girl from The Social Network. Or that girl from New Girl. Or maybe the girl from Dads? Oh wait, they're all the same girl! Good job, Hollywood, you've tokenized the hilarious Brenda Song.
Backup Casting: Lucy Liu as a Marissa Mayer–type mogul, looking to buy out the company in its early days.
Photo via Wikimedia Commons