In the past four years, Chicago's Califone, fronted by principal songwriter Tim Rutili, has been quietly working on a follow-up to its 2009 album, All My Friends Are Funeral Singers. Dead Oceans will release the album in September. As a preview, the band created a pretty genius music video for the album's first single, "Stitches."
"Instead of writing from my balls and brain, this time I wrote from the nerves, skin, and heart," Rutili says of the album.
Califone circumvented a director, a script, and an hours-long video shoot, instead working with programmer Jeff Garneau and filmmaker Braden King and using Tumblr for the video's imagery. The project, called Califone.Stitches, is "an ever-changing 'music video' that creates itself on the fly using imagery and animated GIFs drawn from a curated set of blogs within the Tumblr ecosystem."
Once you launch the video, the viewer is instructed to "turn up the volume while we gather the ghosts."
What follows is an eerily beautiful parade of dead bats, sinewy exoskeletons, and other somewhat gothic representations of nerves, skin, and heart that float by from right to left, soundtracked by Califone's haunting harmonies—at least on my initial viewing.
Each viewing generates different black-and-white images—an emotive slideshow of the darker corners of Tumblr (some of the images, like the one below, are NSFW)—which you could get lost in for hours.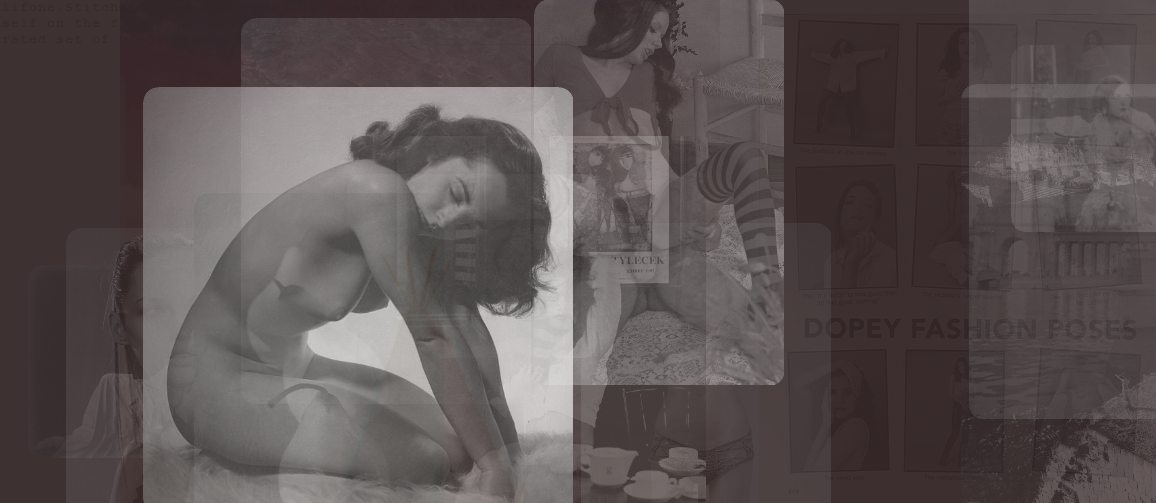 Musicians have certainly used Tumblr as a promotional tool, but Tumblr-sourcing a music  video is an interesting approach. You can click on any image and leave a message, reinforcing the interactive aspect, and letting fans stitch it together.
Screengrab via Califone.Stitches/Tumblr