In Buzzed, we take a look at things that trended over the weekend while you were away from your keyboard getting buzzed, but since the Golden Globes dominated social media last night, in this week's edition, let's take a look at the most GIF-worthy moments from the Golden Globes.
On Sunday night, stars from film and television hobnobbed and congratulated one another at the 70th annual Golden Globes in Los Angeles. Amy Poehler and Tina Fey led the three-hour event, which saw awards given to Ben Affleck for Best Director (Argo), Jennifer Lawrence for Best Actress in a Comedy, and Hugh Jackman for Best Actor for his role in Les Misérables.
We live-GIFed the action on our Tumblr, so let's take a look at some of the highlights.
1) The action kicked-off with an uproarious opening monologue from two Saturday Night Live alumnae, who asked Daniel Day-Lewis for his best ET imitation.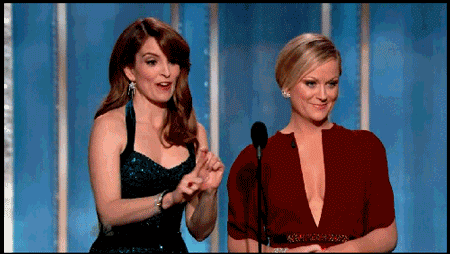 2) Adele made her post-baby debut in style by taking home an award for Original Song in Skyfall.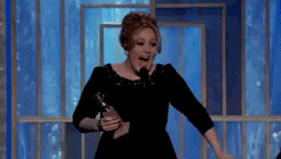 3) Will Ferrell and Kristen Wiig made their cases for being next year's hosts by hilariously botching movie plot lines.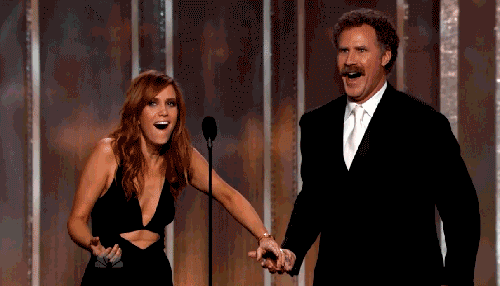 4) Anne Hathaway appeared really surprised for winning the Supporting Actress award for Les Misérables.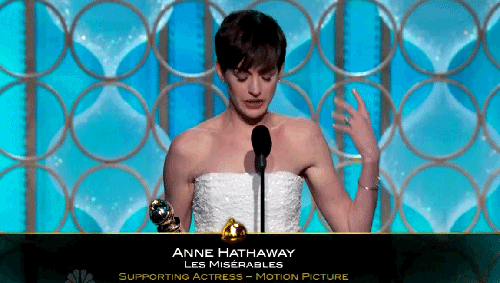 5) Quentin Tarantino deservedly took home Best Screenplay for penning Django Unchained.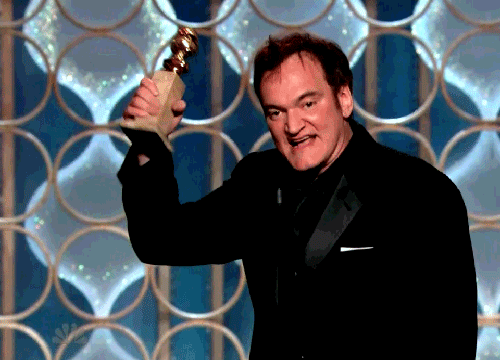 6) Aziz Ansari was entirely convinced the stately cast of Downton Abbey got him stoned.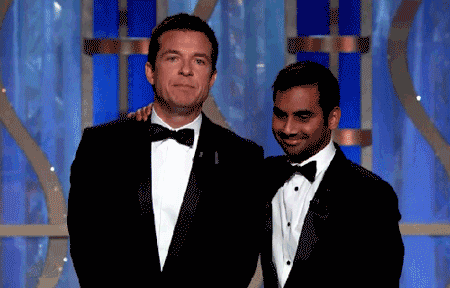 7) Jodie Foster won the Cecil B. DeMille Lifetime Achievement Award and came out … as single in a rambling speech that wowed viewers.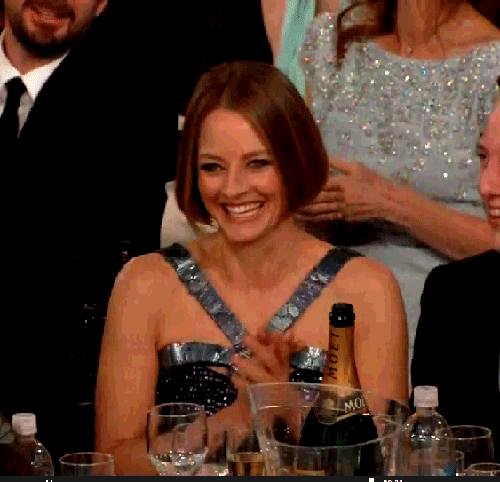 8) Girls creator Lena Dunham took home two awards including Best Comedy for her HBO show.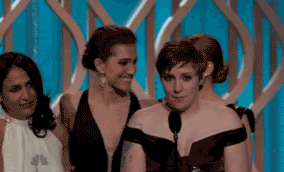 9) We miss them already. Can they host every award show?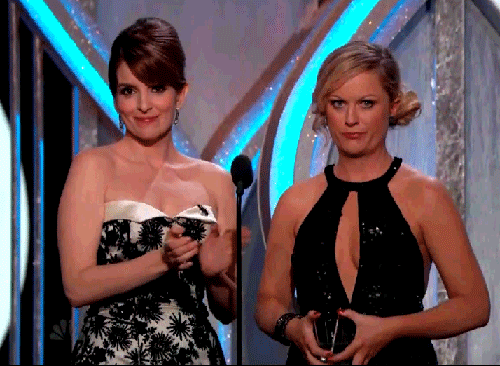 GIFs created by Fernando Alfonso III and Jason Reed
Photo via @bowie_in_space/Hashgram