One of the lines everyone's been quoting from "I Am a God," off Kanye West's new album, is "Hurry up with my damn croissants." While that line was most likely a troll by Yeezus, it does make one ponder the rap-game food chain. Chef-turned-rapper Action Bronson added his food knowledge to almost every song on last year's Rare Chandeliers. Who will be the first rapper to incorporate cronuts into a song? 
The intersection of rap and food blogs now stops at Houston rapper Bun B and NYC-based Combat Jack Show host Premium Pete. They just rolled out the photo-heavy site You Gotta Eat This. It's a place where readers can post their own photos and suggest places to eat or the best dishes they've had. It's a social network for rap/foodheads. And like all rap-legend food blogs worth their salt, they also have Pinterest and Instagram accounts. You might notice their Pinterest has repins from Good Housekeeping. If you've ever heard UGK, this a small cultural victory.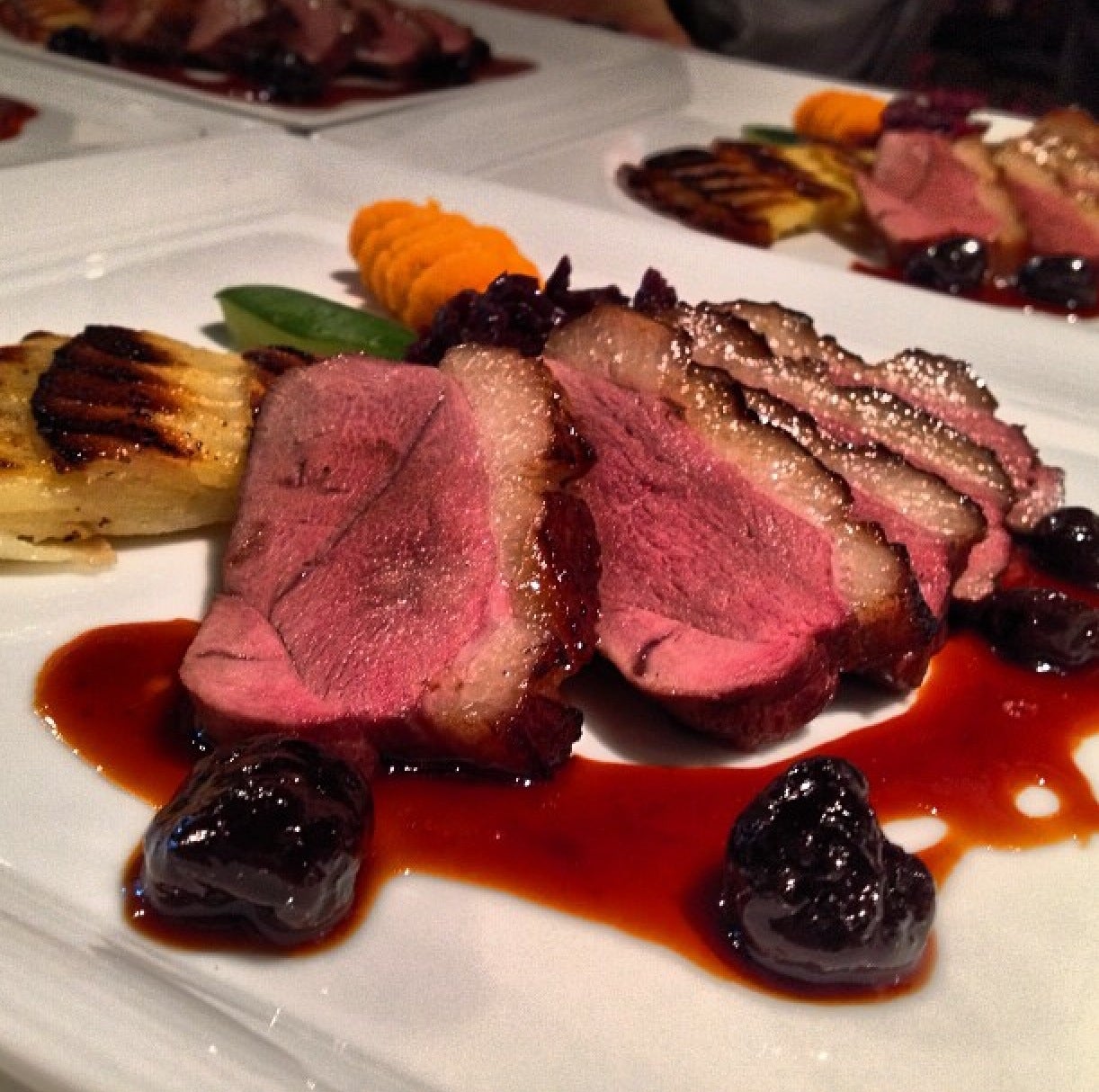 As a lifelong snack-rat and a reader of Dallas food blog the Glut Life, my eye was immediately drawn to the "Snacks" section, which is severely underrepresented. This being a Texas food blog, there's definitely a healthy serving of meat. The recipes section has a few adventurous dishes, like shrimp Tchoupitoulas and a straightforward how-to for zeppoles. Then there are the standard, well-lit works of art, like this sushi dish from Uchi chef Philip Speer. 
The site's been around since last summer, but at the Free Press Summer Fest earlier this month, Bun announced the launch. He and Speer collaborated on a four-course media breakfast, which included "Choppin' Blades" (a fried pork chop with green eggs), pork buns, a chicken karaage dish called "Country Shit" and a dessert consisting of "Cap'n Crunch ice." Rolling Stone caught up with Bun recently while he was at a Houston Waffle House, if you were curious whether he indeed keeps it trill. 
And if you want more Bun B-as-curator, you'll be excited to know Houston hip-hop scribe Shea Serrano's new book, Bun B's Rap Coloring and Activity Book, will be out in September. 
Photo by sharlenechiu/Flickr