This post contains spoilers for BoJack Horseman.
In season 3 of BoJack Horseman, our titular antihero is struggling with fame and chasing an Oscar. The Netflix animated series takes a deep dive into "Hollywoo" and issues of addiction, mental health, and stardom, with a colorful cast of characters voiced by Will Arnett (BoJack), Amy Sedaris, Alison Brie, Aaron Paul, Paul F. Tompkins, and Kristen Schaal. We see the highs and lows of fame, but in season 4 many characters start to look inward.
And there's another big question mark: Where's BoJack?
BoJack Horseman season 4 trailer
On Aug. 24, Netflix released an official season 4 trailer.
https://www.youtube.com/watch?v=Bf12qwPWDVI&feature=youtu.be
BoJack Horseman season 4 plot
In season 4, BoJack is searching for himself, which is pointed out in a promotional poster asking, "Where's BoJack?" His associates are trying to find themselves as well. Mr. Peanutbutter is running for governor, Princess Carolyn is thinking about her future with a mouse, and Todd is, well, still Todd. There are also apparently clown dentists.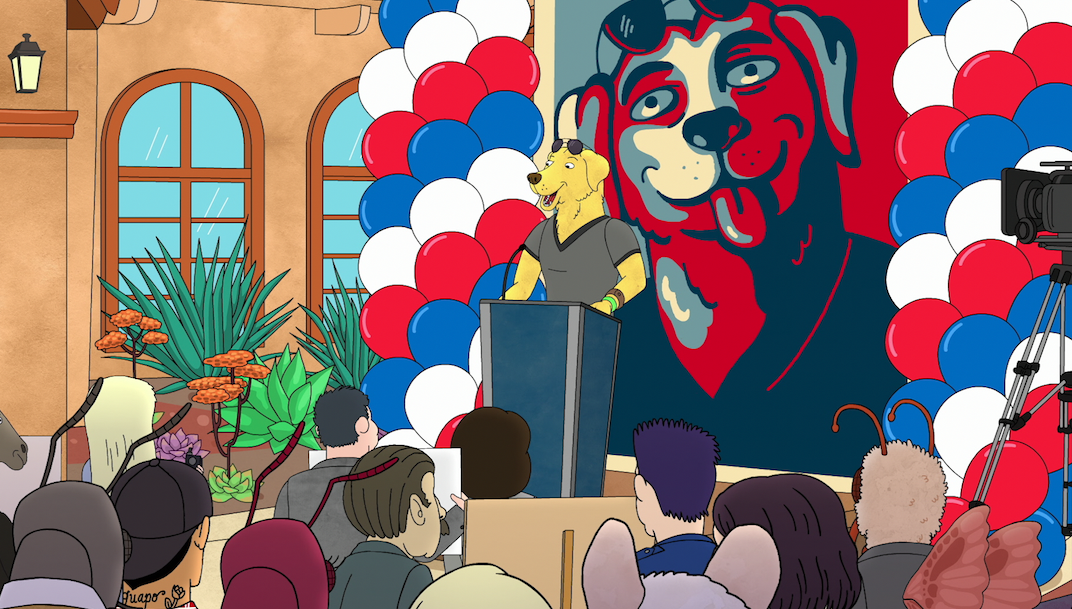 READ MORE:
BoJack Horseman season 4 premiere date
BoJack Horseman season 4 is set to debut on Sept. 8, 2017.
July 10, 2017