This may be news to non-soccer fans, but fashion is kind of a big deal during the World Cup. Every country reveals a new uniform for fans and players to wear, and people have a lot of opinions on which kit (jersey) looks best. Nigeria was this year's favorite, with a distinctive lime green patterned kit including hats and floral jackets. It earned 3 million presales worldwide, with people queueing outside Nike's London flagship store to get their hands on Nigeria's new merch.
With that in mind, try to imagine what the ever-stylish Wakanda would do with its own soccer kit. Actually, you don't even need to imagine, because illustrator and graphic designer Mark Yseilevskiy already did the work for you. He designed home and away stripes for Wakanda's team, and they both look extremely cool.
The main kit is inspired by the iconic Black Panther costume, featuring a design around the neck to resemble T'Challa's necklace.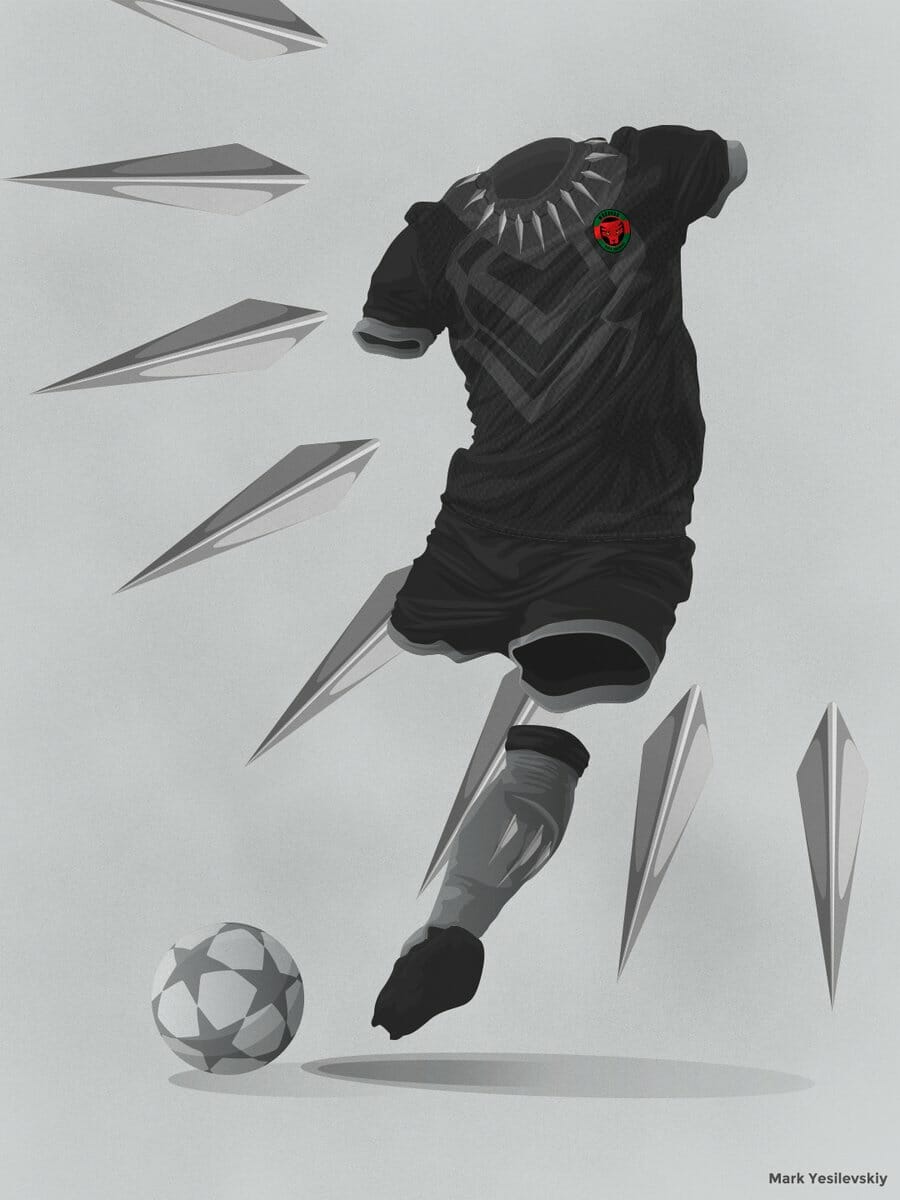 Meanwhile, the away strip was inspired by the Dora Milaje, Wakanda's all-female squad of royal guards. This kit is a little more abstract, borrowing the Dora Milaje's red color scheme and the arrow motif from the front of their armor. Both kits feature a Wakanda logo, with the team (of course) being called the Black Panthers.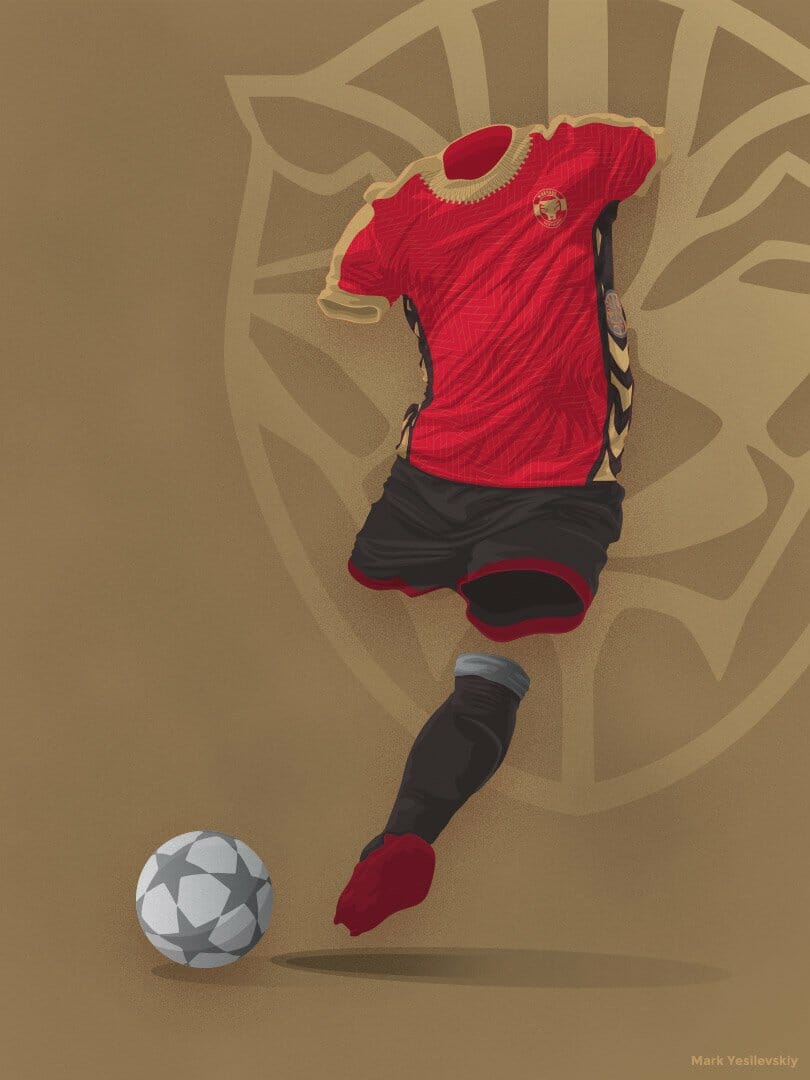 Honestly, if these kits existed in real life, we can imagine them selling like hotcakes. But in the absence of wearable Wakanda soccer strips, you can still celebrate World Cup season by buying a print from Yesilevskiy's website.
H/T Nerdist