Netflix's latest adult animated series, the progressive and positively filthy Big Mouth, lives in the proverbial gutter of wandering pubescent minds. Existing in an unusual space, the 10-episode coming-of-age show places adult viewers in a time machine of sorts.
Cutting no corners, in either comedy or the painfully uncomfortable truths, the well-intentioned and slyly affectionate Big Mouth hilariously goes everywhere you don't want to remember.
Created by comedian/actor Nick Kroll; Family Guy writer, and Kroll's childhood friend, Andrew Goldberg; writer-director Mark Levin; and writer-director Jennifer Flackett, the series draws from Kroll and Goldberg's awkward experiences during puberty. It maintains a straightforward storyline, where young Andrew (voiced by Oh, Hello's John Mulaney) and Nick (voiced by Kroll) struggle through bouts of body insecurity, compulsive masturbation, porn addiction, and open questioning of sexuality. The dick and odd sex jokes are fantastic.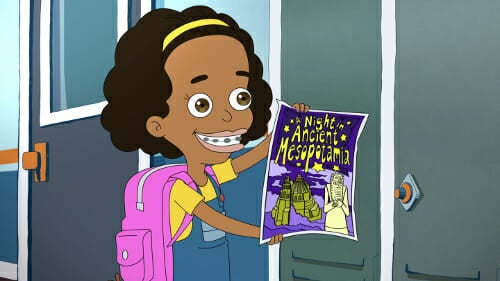 Not given short shrift, Big Mouth provides ample space for women, capably handling the gender differences through Jessi (comedian Jessi Klein), who in the second episode gets her first period, or rather suffers through the ordeal. By episode five, she's advanced to where she's having a funny, full-on conversation with her vagina.
Kroll and Goldberg are unafraid to traverse into explicit dirtbag jokes, using Jay (Jason Mantzoukas) to venture into shocking extremes. One episode details Jay cutting a hole in his favorite pillow and having sex with it, then a gag about lentil soup you won't be able to forget. The fantasy carries over into hilariously surreal depths.
The co-stars of the show are the oversexualized and uninhibited Hormone Monsters, voiced by Kroll and former Saturday Night Live star Maya Rudolph, who destroys with her lustfully sugar-dusted voiceover.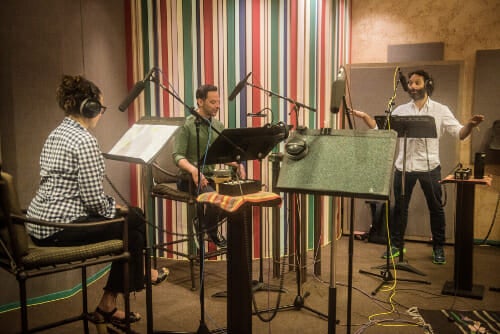 Those under-explored and tangential preteen moments, where an entire minute of sexual thought seemingly runs an hour, are perfectly captured in the show's many musical vignettes. One episode, wherein Nick is suddenly self-conscious about his penis size, features a riotous mini-music video of penises of various colors (and circumcisions) playing basketball. It's a series that crams gags and jokes at every corner.
There's limitless potential in the show's wide-open quality, with built-in avenues for even more complication; high-concept, fourth-wall interludes; and nuanced sexual hijinks as the characters (hopefully) age.
Young, dumb, and full of wildly coarse and thoughtful humor, Big Mouth sizes up with the year's bigger releases.
https://www.youtube.com/watch?v=oTC7wQMHHEA