Perhaps it was Black Keys drummer Patrick Carney who broke Justin Bieber's live stream?
OK, maybe not, but we do know that the black-rimmed glasses wearer and hater of tween stars doesn't feel bad for Bieber's Grammys snub. Fresh off his band's four wins, TMZ cornered Carney asking him about that important topic.
"He's rich, right?," asked Carney, adding "Grammys are for, like music, not for money…and he's making a lot of money. He should be happy."
Bieber, who apparently had to call Comcast to get his Internet repaired, finally responded on Twitter early Tuesday.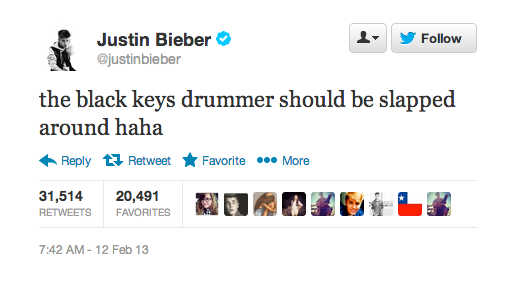 Carney's comments also pissed off a lot of middle schoolers, and he felt the rage from the notoriously brutish Belieber army. The tweets prompted him to respond to Bieber with a sad emoticon and another tweet of the type of well-written criticism he was receiving.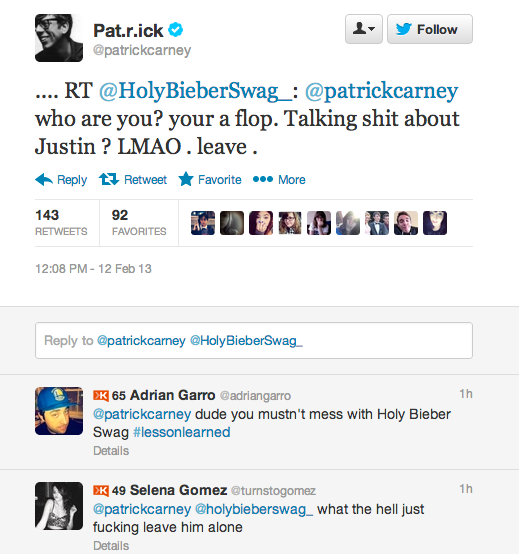 To be fair, Carney did seem regretful for his comment,  although he didn't directly reference Bieber in a tweet: "It's cool when you get cornered outside your hotel by a guy with a camera and they ask you a dumb question and then put it on TV. :("
Bieber hasn't responded directly to Carney, but Carney did take the specify exactly how he wants to be slapped.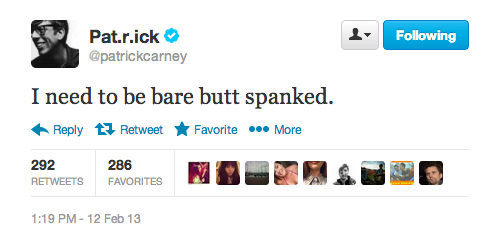 We're sure Bieber has a few poses in mind.
Photo by Robert Conrad Photography/Flickr