Netflix has been rolling out more original comedy series and standup specials, but it can be an uphill battle to find a good comedy film—and sometimes those generic descriptions make it even more difficult. Here are the best comedy movies on Netflix that are almost guaranteed to make you laugh.
The best comedy movies on Netflix
A Futile and Stupid Gesture, Netflix's feature film adaptation of Josh Karp's 2006 book of the same name, arrives at an interesting time. As an exploration of the creation of humor mag National Lampoon and its odd-couple co-founders, Henry Beard (Domhnall Gleeson) and Doug Kenney (Will Forte), it's removed enough from its 1970s origins to offer new insight into its generational influence—and it also recontextualizes satire in an era littered with "fake news."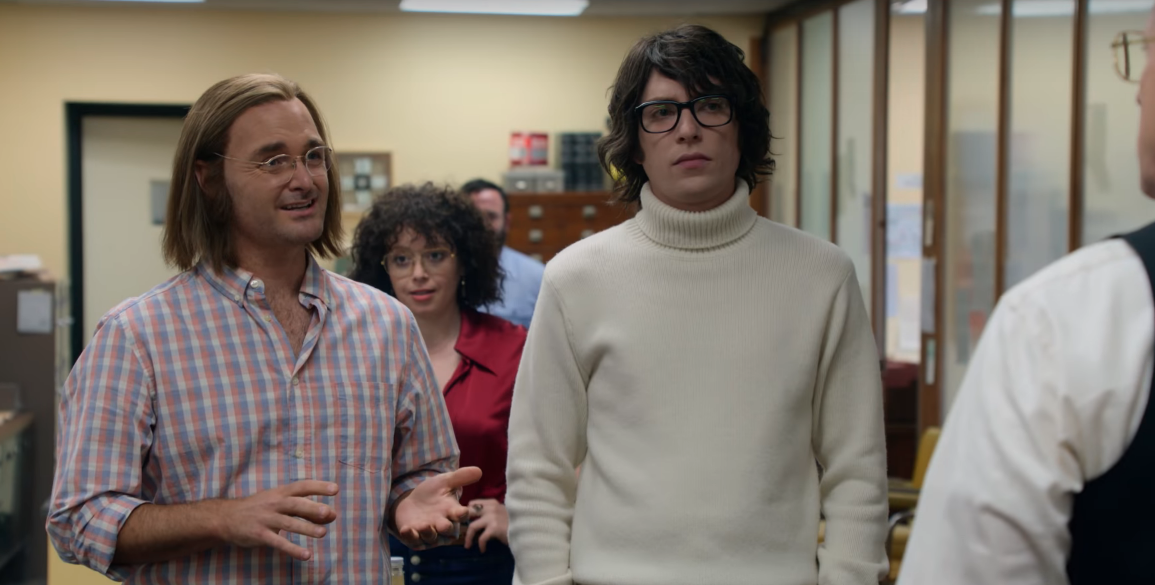 2) Hot Fuzz
As a follow-up to the hugely popular Shaun of the Dead, this 2007 Edgar Wright film had a lot to live up to, but it really does get better with age. Simon Pegg and Nick Frost play two cops bumbling around a small town in search of clues about a series of murders. One of its best recurring gags, which involves an escaped swan, became a reality recently.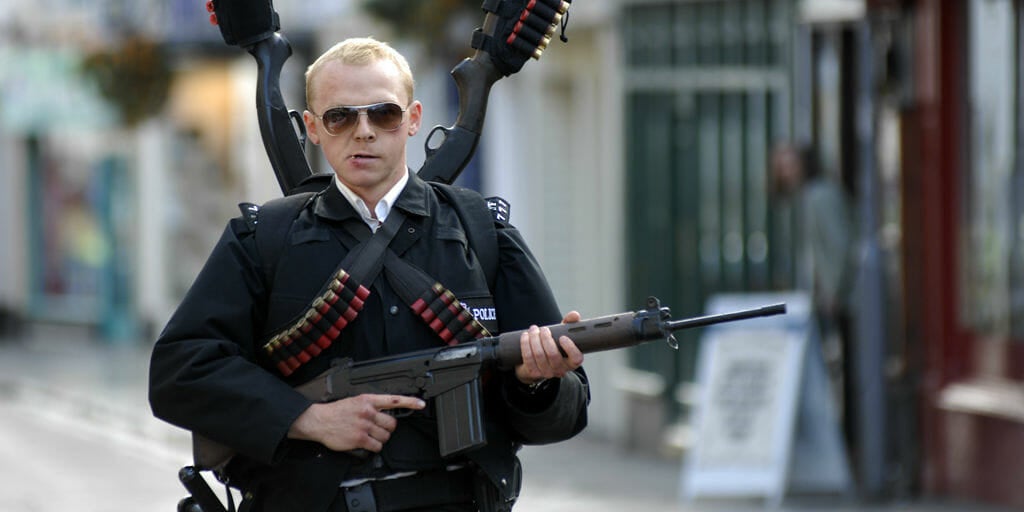 Noah Baumbach has successfully usurped Woody Allen's title as the greatest living director of New York comedies. His latest love letter to the Big Apple comes in the form of The Meyerowitz Stories (New and Selected), a thoughtful meditation on the challenge of letting the pain caused by a parent go. Dustin Hoffman's Harold Meyerowitz is an aging sculptor, largely overlooked in his time. His children, played respectively by Ben Stiller, Adam Sandler, and Elizabeth Marvel, are all semi-dysfunctional, thanks to Harold's over or under-involved parenting. As a comedy, it certainly isn't a laugh riot, but it absolutely leaves an impression. —Chris Osterndorf

Netflix's The Incredible Jessica James opens on something many of us are all too familiar with: a very bad Tinder date. We're introduced to James, played by the truly incredible Jessica Williams, sitting with her match while engaging in some terrible, first-date small talk. Almost immediately James shuts it down and, in brutally honest fashion, tells him all the reasons that they are not going to "bone." From the first scene, we learn that James is a character we can relate to but also admire. One we can empathize with but also wish we were bold enough to be. Through her hilarious, genuine performance, Williams takes a script that is a typical millennial rom-com and turns it into something more. She fills out the character, grounds her in reality, and makes us laugh sympathetically as James tries to get her life together following a messy breakup and a low point in her career. —Sarah Jasmine Montgomery

5) Don't Think Twice
It's a movie about improv, but don't think too much about it. Also don't ask any questions and don't say no. Mike Birbiglia directs and stars in this touching ensemble film about a close-knit improv troupe and the limits of "I've got your back."
In the last six months, Netflix has released more than a dozen hourlong standup specials, with a focus on big-ticket names: Silverman, Chappelle, Schumer, C.K. It's become a destination for comedy fans who want marquee access, but it's also experimenting with formats and voices. The Standups is Netflix's way of experimenting with both. It's a series of six standup specials from Deon Cole, Nikki Glaser, Fortune Feimster, Nate Bargatze, Beth Stelling, and Dan Soder: Comedians who might not be marquee names but that Netflix thinks are worth your time.
With its high-concept dream sequences and accomplished visual style, Maniac is a magnet for adjectives like "weird" and "trippy." But amid all the musical numbers and surreal dives into the subconscious mind, it's surprising how familiar this all feels. The show stars Annie (Emma Stone) and Owen (Jonah Hill), who both volunteer for a clinical trial that sends them into Inception-like dream universes, designed to help them untangle their deepest traumas. Maniac aims to tell a story about mental illness and fractured family relationships, but it also embraces humor and ridiculousness over lofty, self-serious dialogue. A collection of highly desirable attributes put it several steps above the style-over-substance success of Legion, without being quite substantial enough to achieve its full potential. —Gavia Baker-Whitelaw
READ MORE:
8) To All the Boys I've Loved Before
The rom-com rebirth happened on Netflix, and it came with an in-house cast of heartthrobs. This was its most well-rounded title, the story of a teenager named Lara Jean (Lana Condor) and her stash of unsent love letters, which are mailed out by her well-meaning younger sister. But the movie doesn't stop at Lara Jean's love life, as she attempts damage control and reconnects with one of her crushes (Noah Centineo) for another take on the fake-relationship-turns-real trope. It also explores high-school friendships and her relationship with her sisters, giving us a more complex sketch of a girl who isn't just defined by the boys she's loved. —Audra Schroeder
9) Masterminds
Based on the true story of a botched robbery, Zach Galifianakis plays David Ghantt, a Loomis Fargo armored truck driver who lifted more than $17 million from a vault in 1997. Director Jared Hess (Napoleon Dynamite) lets Galifianakis, Kate McKinnon, Kristen Wiig, Owen Wilson, and Jason Sudeikis bumble and gaffe their way through the action-comedy and offers us an extended look at McKinnon and Galifianakis's very '90s engagement photo shoot.
Meet Nola Darling. In her own words, she's a "sex-positive, polyamorous, pansexual." In other words, she's the ideal television protagonist for right now. As played by DeWanda Wise, Nola is deeply flawed, given to impulsivity and selfishness, but she's also confident and unapologetic about what she wants. She's Gotta Have It is about more than just sex. The men in her life are just a way of introducing us to her outlook and her world. It's all vital, compelling work from New York's prodigal director, Spike Lee. —C.O.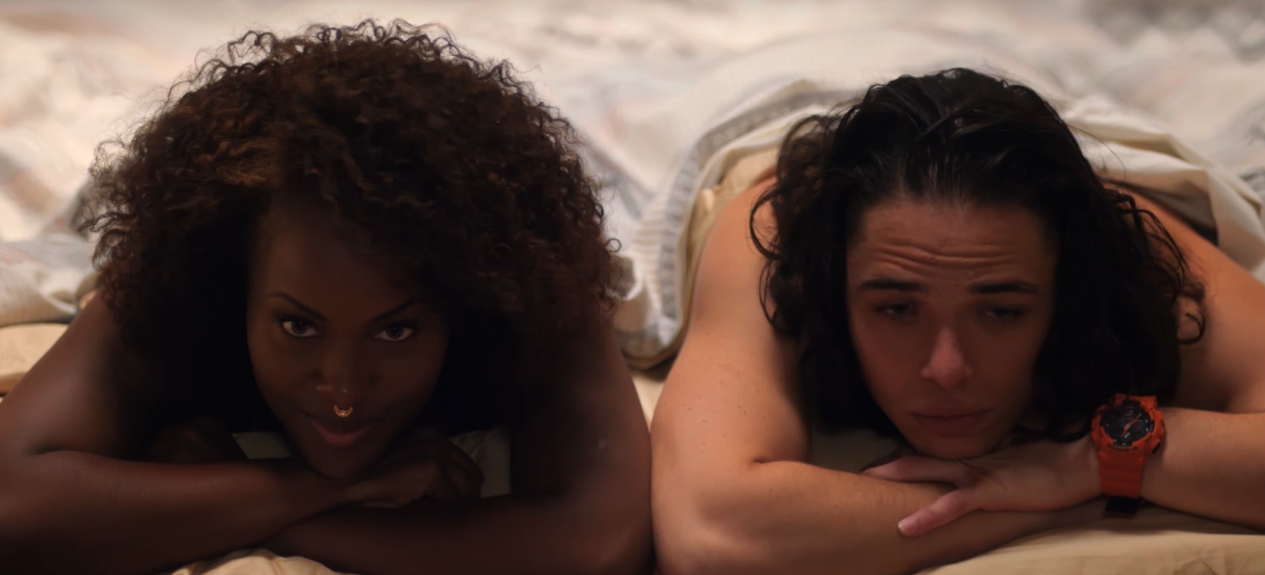 If you're already a fan, I assume you've stopped reading to go watch the special. Nevertheless, here's a brief setup for newcomers: Gil and George are turtleneck-rocking bachelors from the Upper West Side, played by the two of the best comedians out there. John Mulaney, best known for his standup and work on Saturday Night Live (he wrote Stefon bits with and for Bill Hader ), is the nominal lead in Oh, Hello. As George, he introduces most of the premises and stops sporadically to scold the unfortunate stagehand. Nick Kroll (The League and Kroll Show), is marginally more unruly as Gil, who walks the stage like a septuagenarian praying mantis. Mulaney and Kroll are incredible improvisers, and they leave themselves plenty of room within the show's structure for spontaneity. —E.S.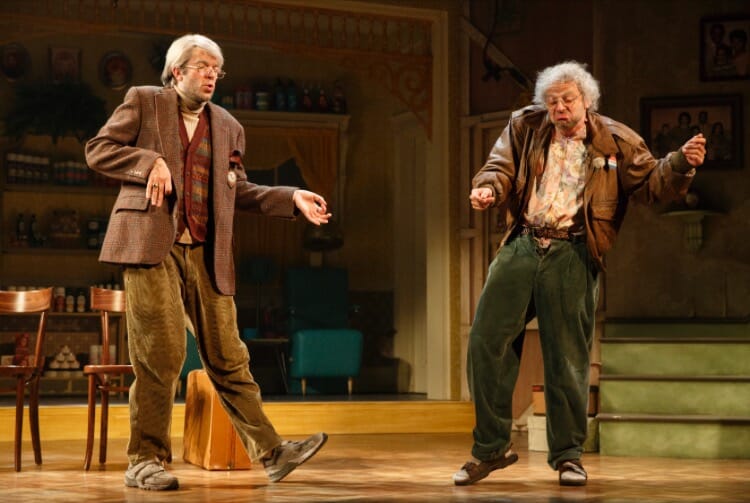 12) Mr. Roosevelt
In her directorial debut, Noel Wells (Master of None, SNL) plays Emily Martin, a struggling YouTube-famous comedian who hastily moves back to her hometown of Austin and has to adjust to the new relationships around her—and the death of a cat. It's a love letter to a time and place, though not exactly a love story. Emily is directionless, but her self-discovery includes some very relatable moments and a great Holly Hunter impression.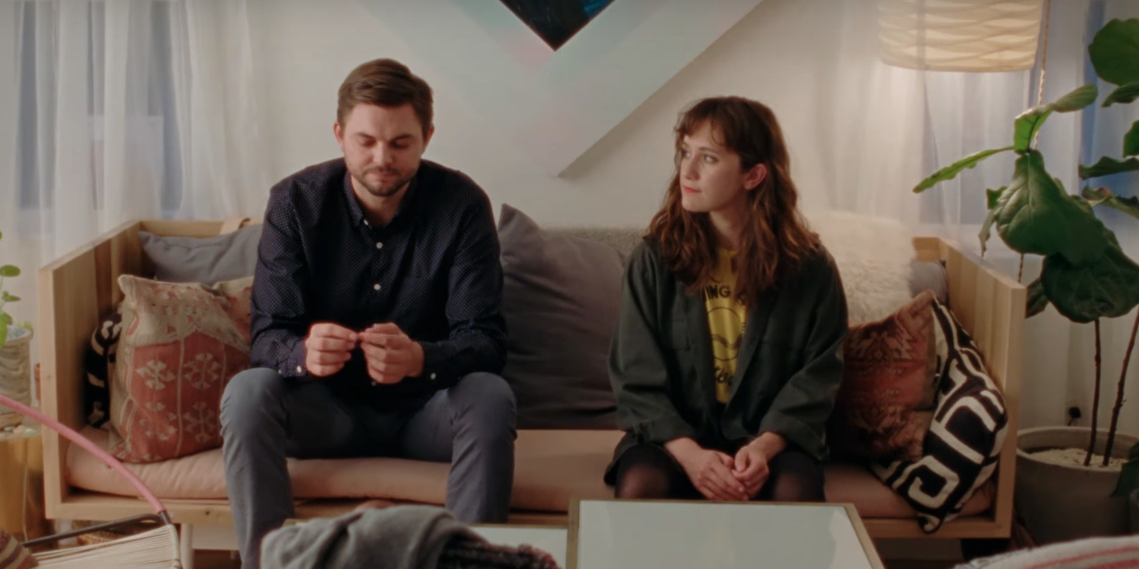 13) Cheap Thrills
Though this is listed under comedy, it's definitely a dark one. The 2014 film follows Craig (Pat Healy), a man drowning in life's responsibilities. When he runs into an old friend (played by Ethan Embry), he also happens upon some cash that might help him, courtesy of a flush couple (David Koechner and Sara Paxton). But in order to get the cash, Craig has to agree to a series of increasingly physical challenges, and in the last act, the dark comedy really comes out.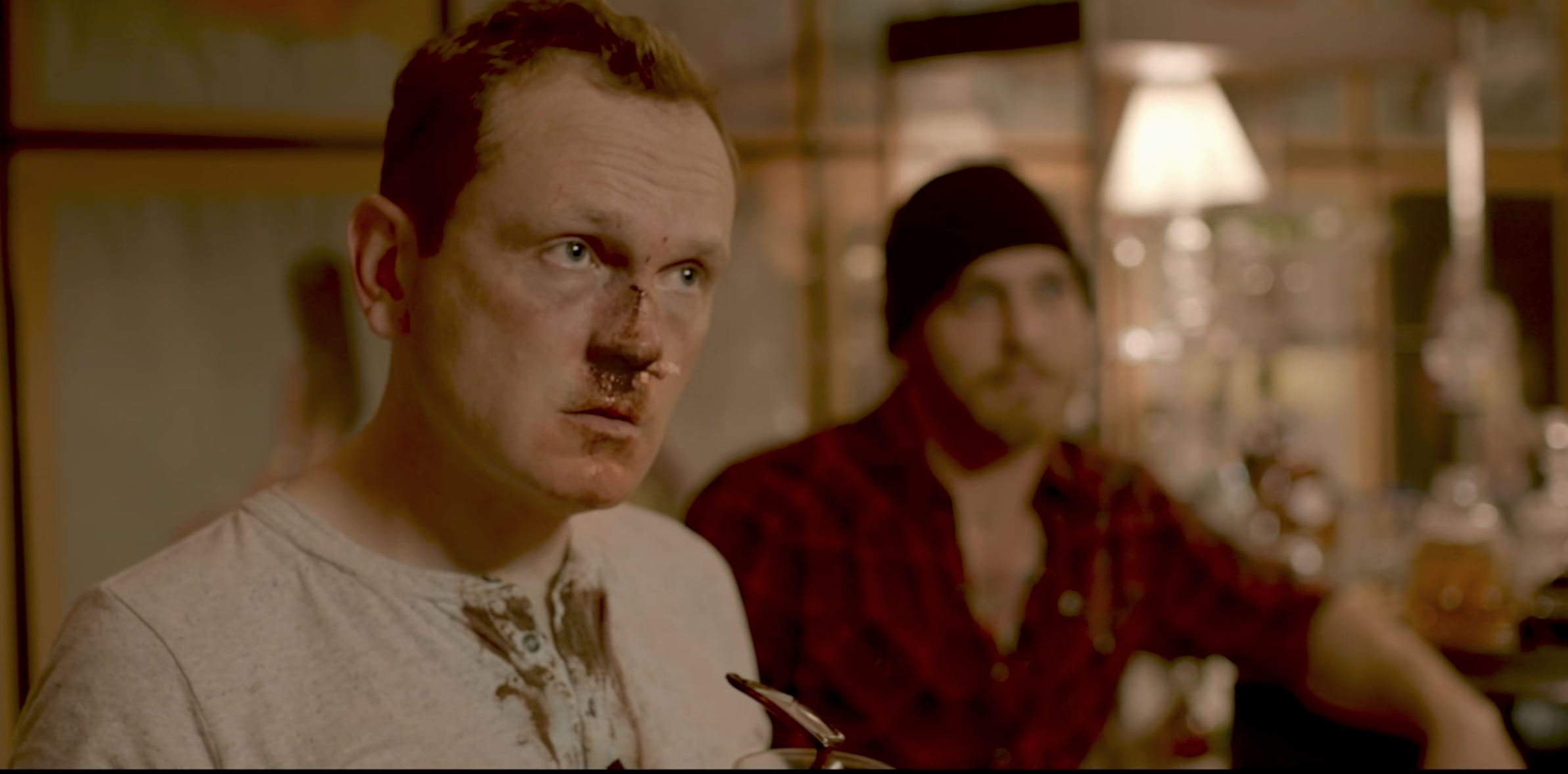 14) Pee-wee's Big Adventure
Netflix released a companion piece to this classic film in 2016—Pee-wee's Big Holiday—but you've got to go back to the source. The 1985 Tim Burton film was the first to showcase the comedic talents of Pee-wee Herman (Paul Reubens) on the big screen, post-Pee-wee's Playhouse. It gave us Large Marge, the breakfast machine, and a film both kids and adults could hold near and dear.
Melanie Lynskey and Elijah Wood team up to redefine the buddy-cop movie in Macon Blair's directorial debut. Blair took his own personal experience of being robbed and feeling helpless and channeled it into this dark comedy about justice, boundaries, and friendship. It's a revenge movie with hapless victims and perpetrators, which only lends to the titular worldview—and the comedic moments.
READ MORE:
16) Mascots
Speaking of Christopher Guest's mockumentaries, Mascots marks his return to the form with a Netflix original. Mainstays like Parker Posey, Jane Lynch, and John Michael Higgins pop up in this film about a mascot competition, mirroring Guest's Best in Show. It lacks the structure and comedic heft of his past films, but it does boast a Parker Posey dance sequence.
17) Magic Mike
When this Steven Soderbergh film debuted in 2012, who knew it would reach midnight-movie levels of (feminist) fandom? Channing Tatum drew from real-life experience to shape the titular stripper, and the film explores sexuality, identity, and commerce from a different angle. Plus: abs!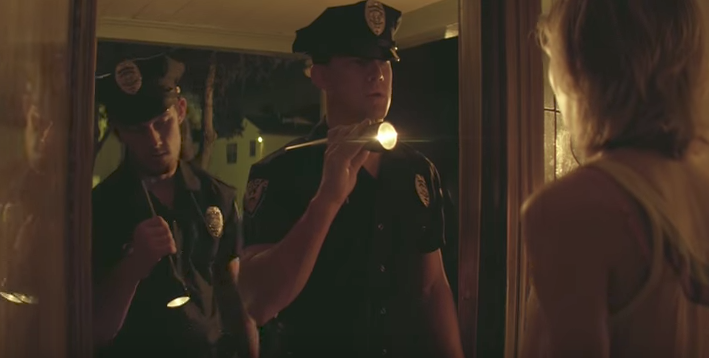 18) Frances Ha
Noah Baumbach is having an incredibly prolific late career—churning out Greenberg, The Squid and the Whale, Mistress America, Margot at the Wedding, and While We're Young in an amazing decade-long stretch. During that span, he also made Frances Ha, a riff on Annie Hall as seen through the lens of Godard, Truffaut, and the masters of the French New Wave. Instead of watching a couple slowly drift apart, Baumbach tracks the dissolution of a best friendship between Frances (Greta Gerwig, in her star-making role) and Sophie (Mickey Sumner). It's not only a lovely Woody Allen homage but one of cinema's best portraits of millennial disaffection to date. —Nico Lang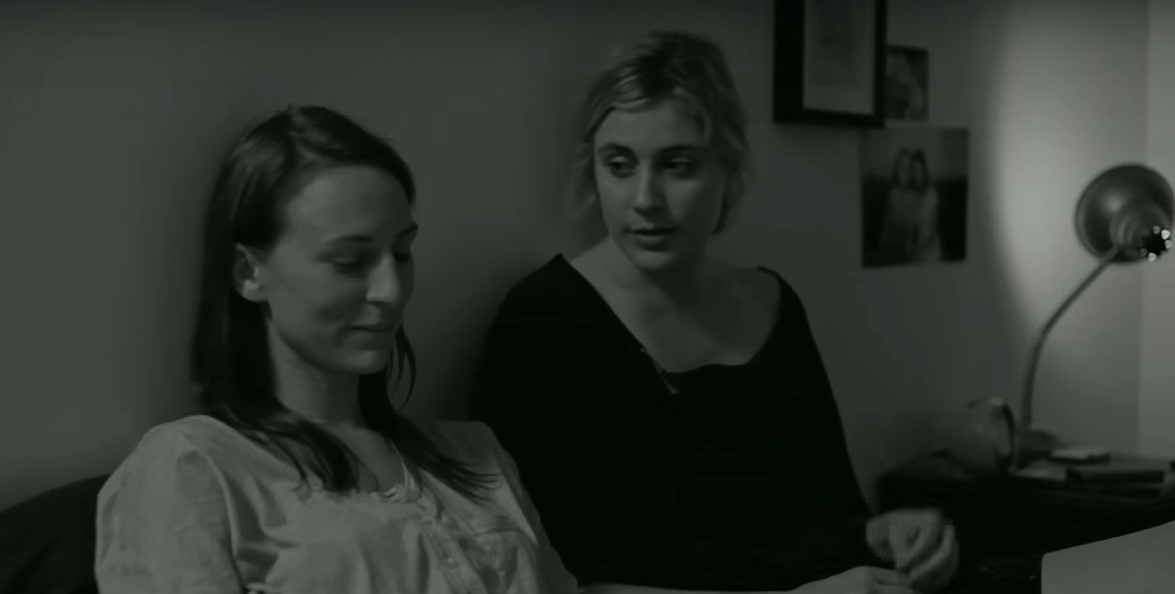 19) Moana
Moana is so good it belongs in the canon of all time Disney greats. You need to add it to your Watchlist immediately if you somehow missed it when it was in theaters. And then you need to cancel your plans for tonight and watch Moana instead. The film brilliantly reinvents the Disney princess formula while also honoring all the Disney classics you grew up loving. The representation. The Rock. The music from Lin-Manuel Miranda. I could go on, but really, if you haven't seen the movie yet, just watch it first. —C.O.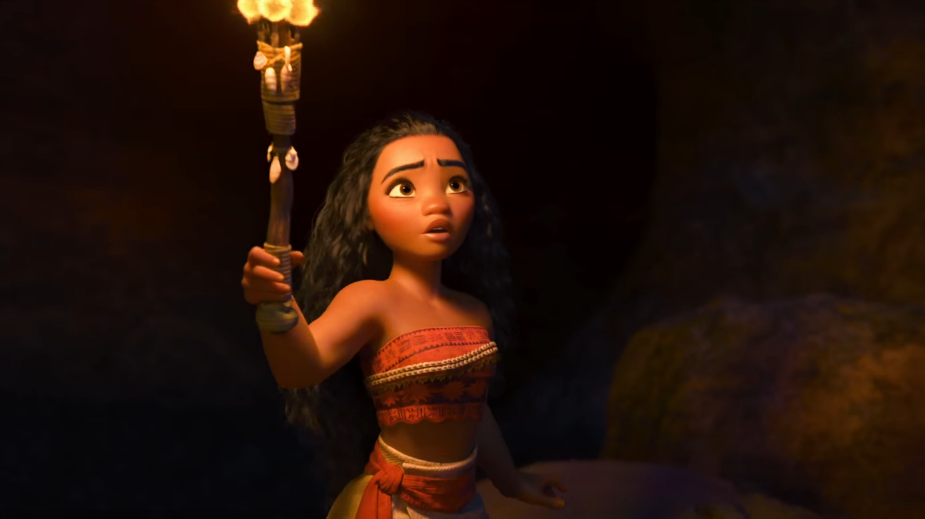 READ MORE:
Netflix has been trying out a lot in terms of standup format, experimenting with 15- and 30-minute sets from up-and-coming comics. The Degenerates expands on the form, allowing six comics to get dirty and work blue. Some sets feel vital and insightful in their filthiness. Others struggle with the changing tides of comedy. —Audra Schroeder
South African film Catching Feelings follows the young academic Max and his wife, Sam, as their relationship is tested by a combination of money problems, infidelity, and an older white writer who moves into their home in Johannesburg. It may feel like an Owen Wilson comedy, but the layered film explores racial tension and gentrification in South Africa. Kagiso Ledigo's ambitious turn as star and director pays off despite its slow pacing. —Tess Cagle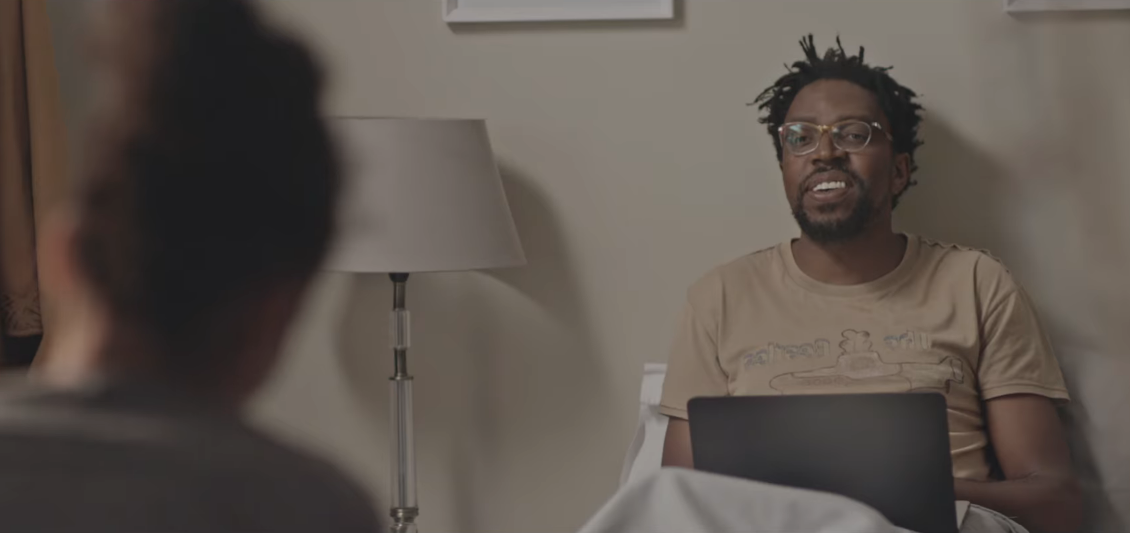 Jake Johnson helms this film about a gambling addict and the duffel bag that starts the domino effect. Director Joe Swanberg follows up Drinking Buddies with another tale of a hapless guy in over his head and adds in some memorable scenes with Joe Lo Truglio and Keegan-Michael Key.
23) Thor: Ragnarok
Taika Waititi's sense of humor was a perfect match for the absurdity of the Thor franchise, rescuing it from the overly serious tone of Thor: The Dark World. The supporting cast members were brilliant (Jeff Goldblum! Tessa Thompson! Cate Blanchett! Mark Ruffalo!), and the production designers reveled in a rainbow-hued, Jack Kirby-inspired vision of the Marvel universe. It's arguably one of the best comedies of 2017, and on top of that, it features some deceptively thoughtful political subtext. —Gavia Baker-Whitelaw
24) Deidra and Laney Rob a Train
Two sisters must become survivalists and scrape together a way to get their mother out of jail. That premise doesn't really scream comedy, but Deidra (Ashleigh Murray) and Laney (Rachel Crow) have great chemistry and it's one of the entertaining, empowering capers you'll see.
Watching this 2009 Brad Pitt film in today's drastically different political landscape feels almost quaint. Pitt is barely recognizable as General Glenn McMahon, a mirror of General Stanley McChrystal, the subject of Michael Hastings's 2012 book The Operators. Animal Kingdom's David Michôd turns the lens on the war in Afghanistan and toes the line between pitch-black comedy and satire.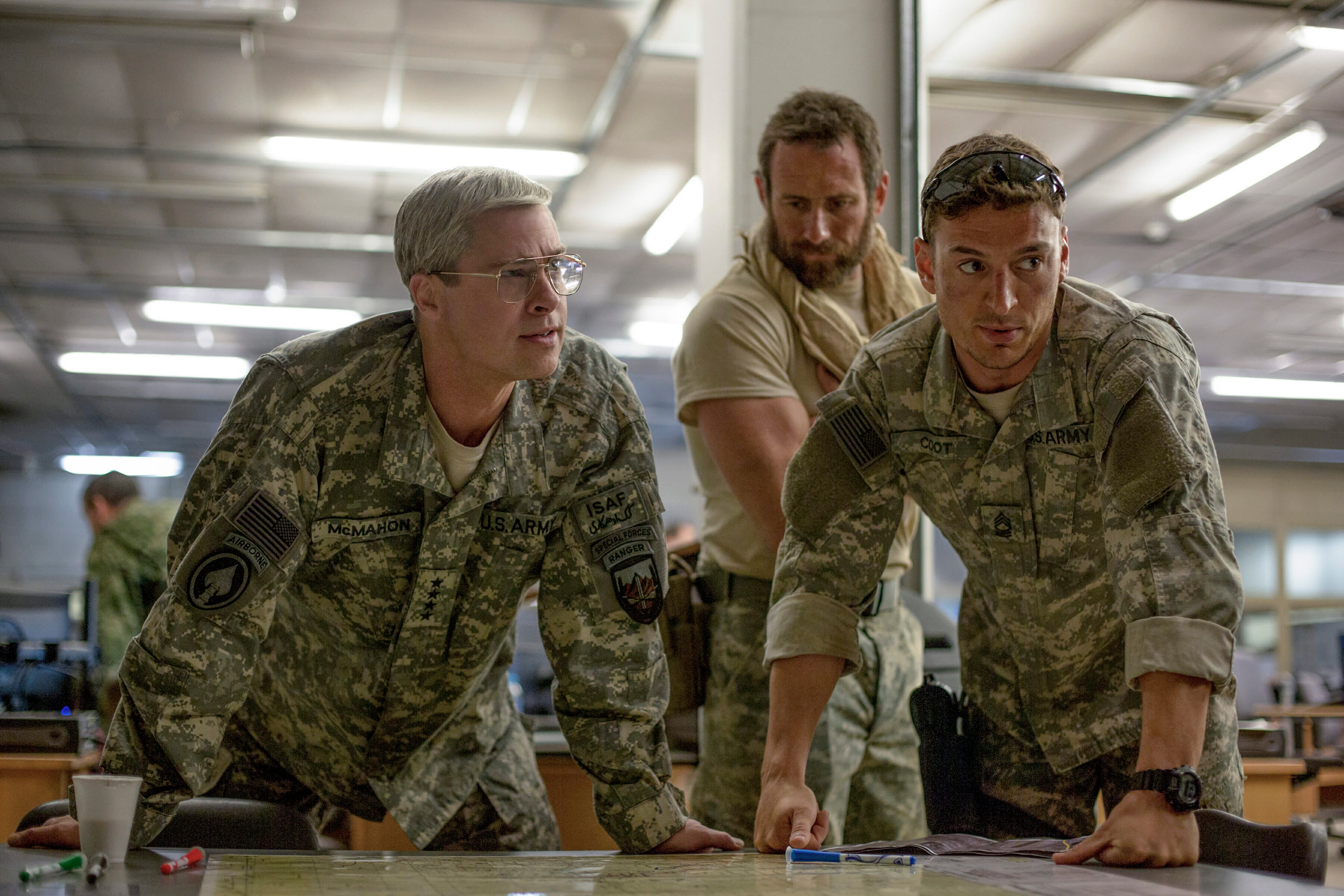 READ MORE:
Evil comes home to roost in Eli Craig's horror-comedy Little Evil, which follows a stepdad (played by Adam Scott) and his complicated relationship with his stepson, who happens to be the Antichrist. Fun times. I don't mean that sarcastically. Despite a few tense moments, the movie is more comedy than horror. Craig takes a tired premise and injects life (and plenty of jokes) into it. Aside from Scott, the pitch-perfect cast also includes Evangeline Lilly, Bridget Everett, Donald Faison, and Chris D'Elia. —E.S.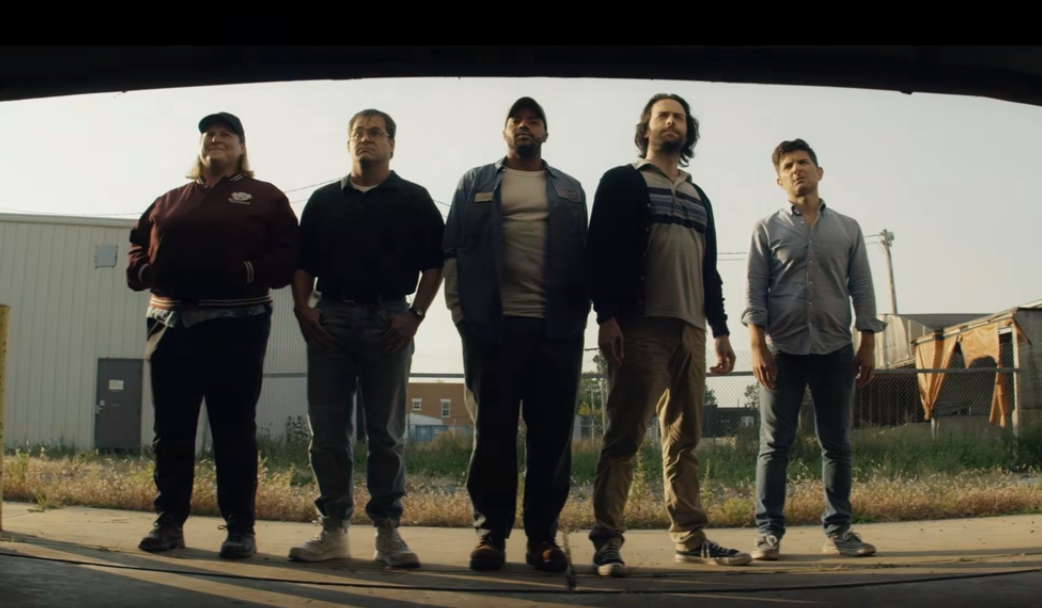 27) Sharknado
Look, I'm not going to try to sell you on this one. Everything you need to know is there in the title. The premise has been enough to fuel four sequels (also on Netflix).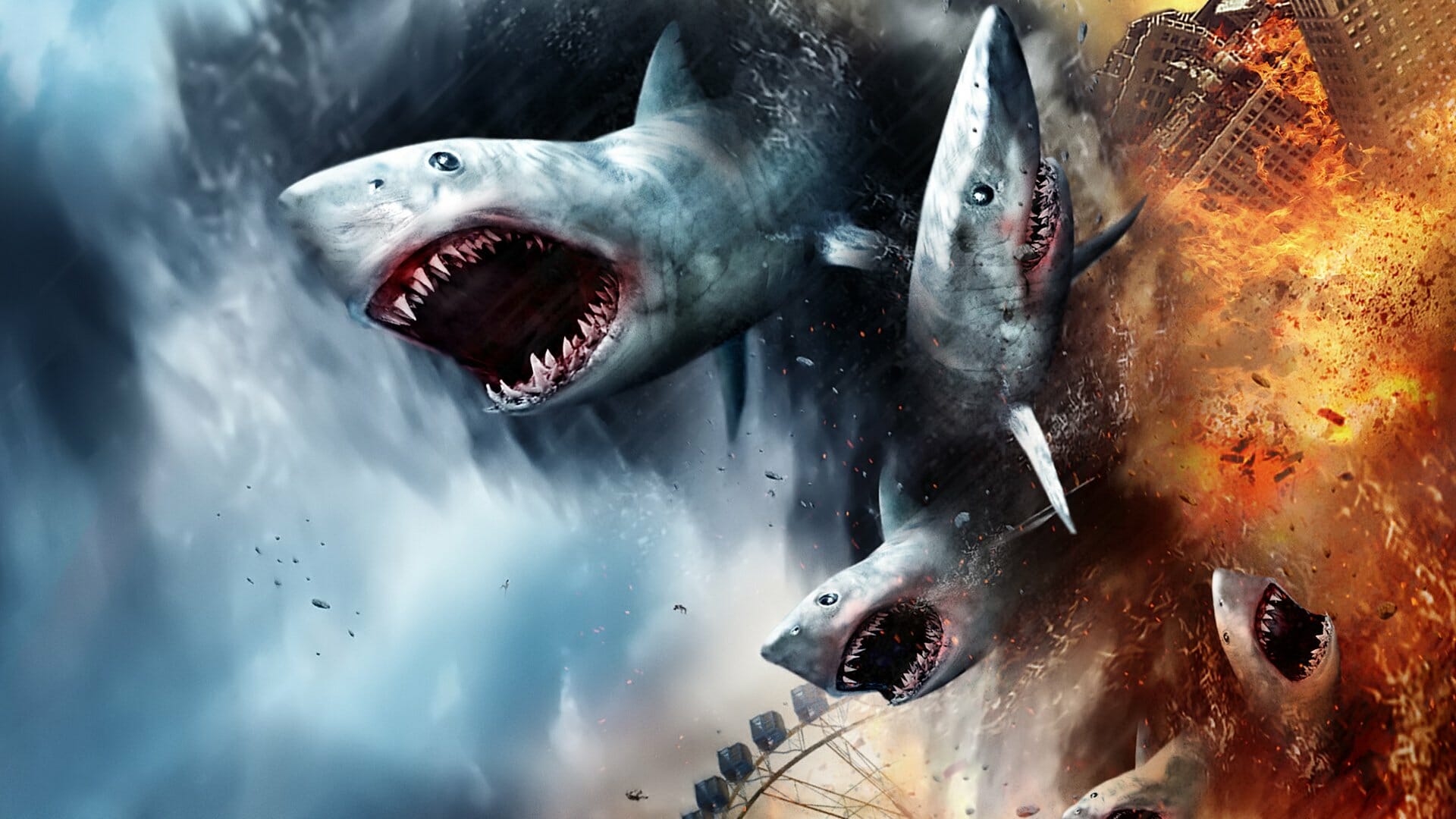 28) Brave New Jersey
Orson Welles' 1938 broadcast of War of the Worlds tricked a nation into thinking aliens were coming. In Jody Lambert's version of that event, the focus is on a small town in New Jersey and how the threat of annihilation brings out people's true colors. Tony Hale, Anna Camp, and Dan Bakkedahl star in this satire of truth and the American way.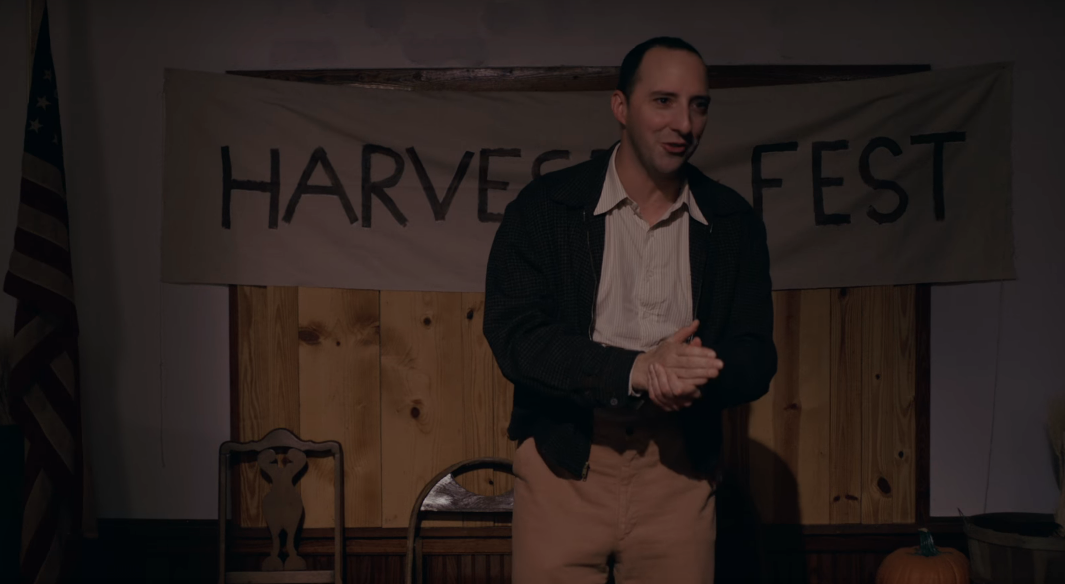 The story of four friends attempting to navigate their changing lives in the weeks leading up to high school graduation, Dude has essentially been billed as a stoner comedy, with Netflix dropping it intentionally on 4/20. While there is a lot of pot-smoking in the movie, there's a lot more going on too. If anything, Dude is a coming-of-age dramedy, containing some very funny moments but also a few very serious ones. In other words, a female Superbad this ain't. —C.O.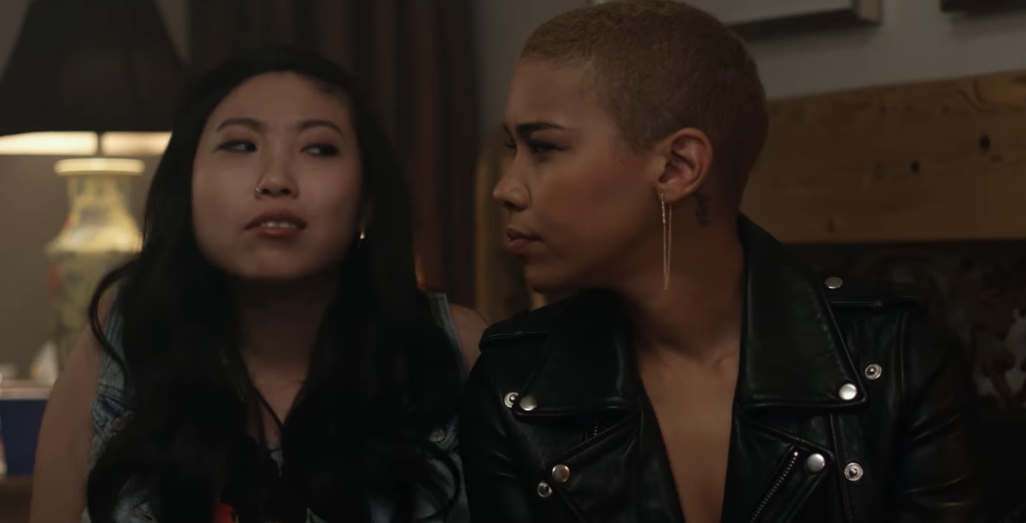 Romance is easy. Love is hard. Romantic comedies are even harder. Sam and Mollie, played by Ben Schwartz and Noël Wells, spend their third anniversary debating their future as a couple. As the movie progresses, the story presents a more compelling case for the couple breaking up than staying together. The performances play into that, and both shine brighter in the fight scenes. But at a scant 78-minute runtime, Happy Anniversary is a minimal time investment with enough charm to get by. —E.S.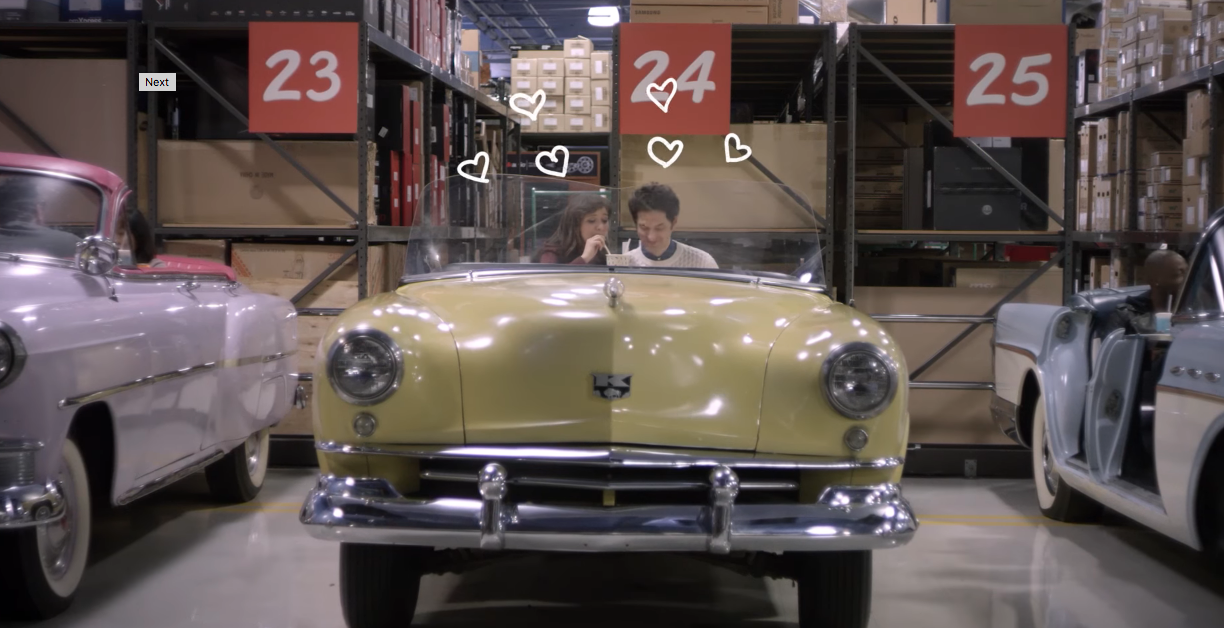 Still not sure what to watch tonight? Here are our Netflix guides for the best war movies, documentaries, anime, indie flicks, and movies based on true stories streaming right now. There are also sad movies guaranteed to make you cry, weird movies to melt your brain, and comedy specials when you really need to laugh.
Editor's note: This article is regularly updated for relevance.