Podcasts have become a popular alternative to books and videos for kids. Unlike with videos, as far as podcasts go, you don't have to worry about your kids forming an addiction to screens at a young age. They're also an excellent option for long car rides and daily commutes when you might be not able to hold a book and tell a story physically.
On top of being more convenient, anecdotal evidence suggests kids who listen to podcasts become better readers. The best podcasts for kids are also successful at being simultaneously educational and entertaining. Some podcasts teach kids about mindfulness via fictional characters, while others give kids a platform to answer tough questions about the world.
Here are the nine best podcasts for kids.
The 9 best podcasts for kids
Listen: Apple Podcasts, NPR One, Pocket Casts, Spotify, and RSS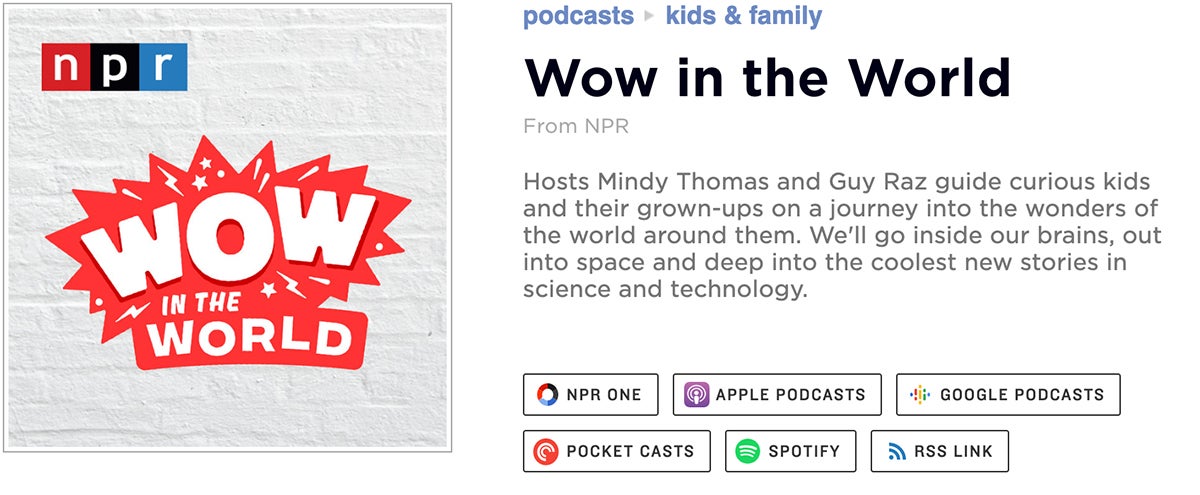 Wow in the World is NPR's first-ever podcast for kids ages 5 to 12. Hosts Mindy Thomas and Guy Raz encourage kids and their parents to "journey into the wonders of the world around them." Past episodes have explored the science of slower melting ice cream, how eyebrows have evolved throughout time, and how the brain registers pain.
Listen: iTunes, NPR, and Google Play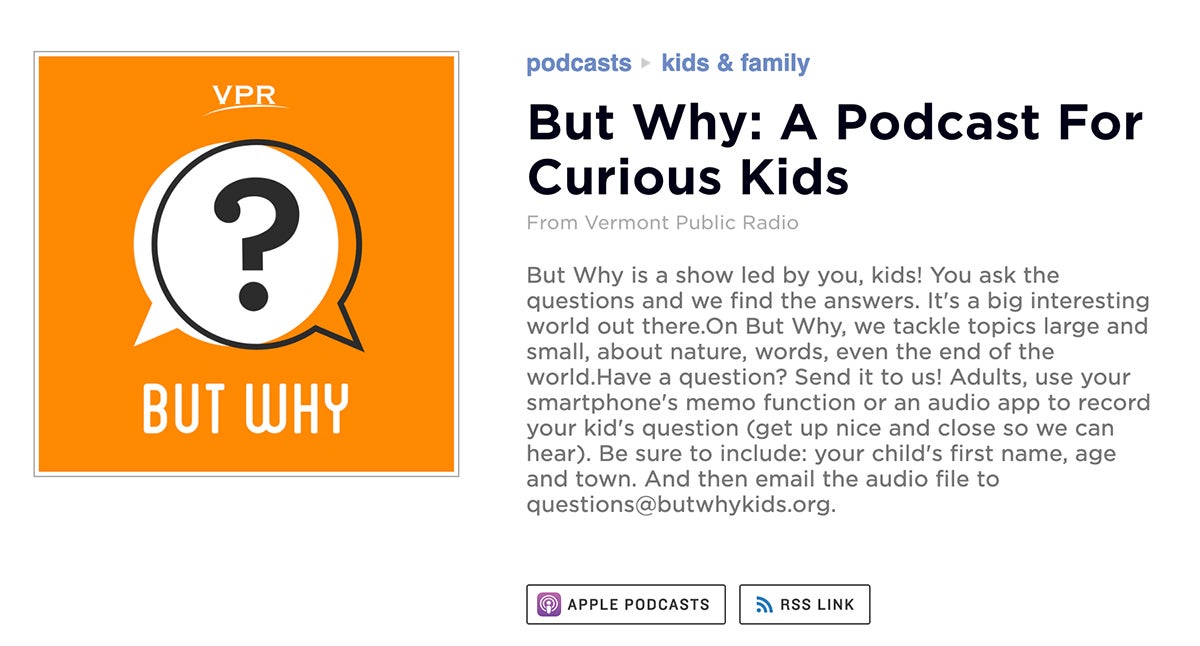 If your child asks a lot of questions, this might be the perfect podcast to give them answers. Led by kids, But Why? tackles questions commonly asked by children. Some of the items answered by the podcast include why earthquakes happen, why trains run on tracks, and why sugar is bad for you.
Listen: Apple Podcasts, Stitcher, and Google Play

Home to "caring cars, friendly forest animals, curious kids, and silly sea creatures," the podcast Be Calm on Ahway Island teaches kids best practices for keeping calm, self-regulation, and mindfulness. Each episode begins with a meditation. Then, it tells a story intended to soothe a child before bed.
Listen: Apple Podcasts, Radio Public, and Google Play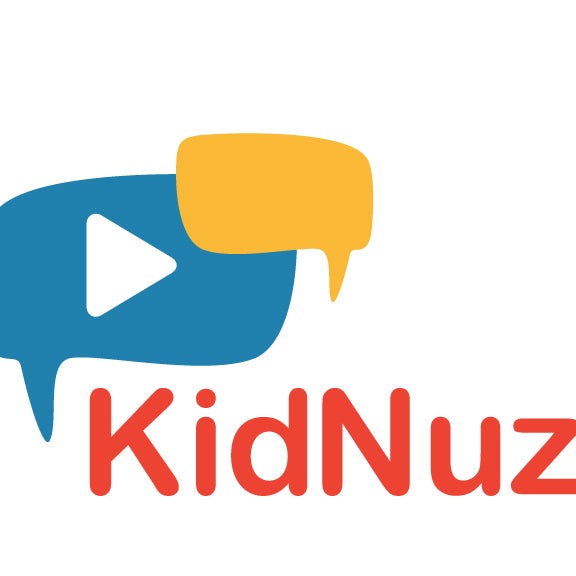 Created by four Emmy Award-winning journalists, this podcast summarizes the daily news in 5 minutes, with kids in mind. The podcast explains the top headlines to kids in an unbiased, nonpartisan way. The podcast doesn't cover any news about murder, terrorism, or anything else violent, because it's intended for children between the ages of 8 and 14. Instead, it focuses on teaching kids to care about what's going on in the world around them.
Listen: Apple Podcasts, Radio Public, Stitcher, TuneIn, iHeartRadio, NPR One, Spotify, RSS, and Google Play

Brains On! is a science podcast for kids created by American Public Media. A kid scientist and a reporter from public radio co-host each episode. The hosts answer questions such as, "How do elevators work?" and, "Why are smartphones so hard to put down?"
Listen: Apple Podcasts, RSS, and Stitcher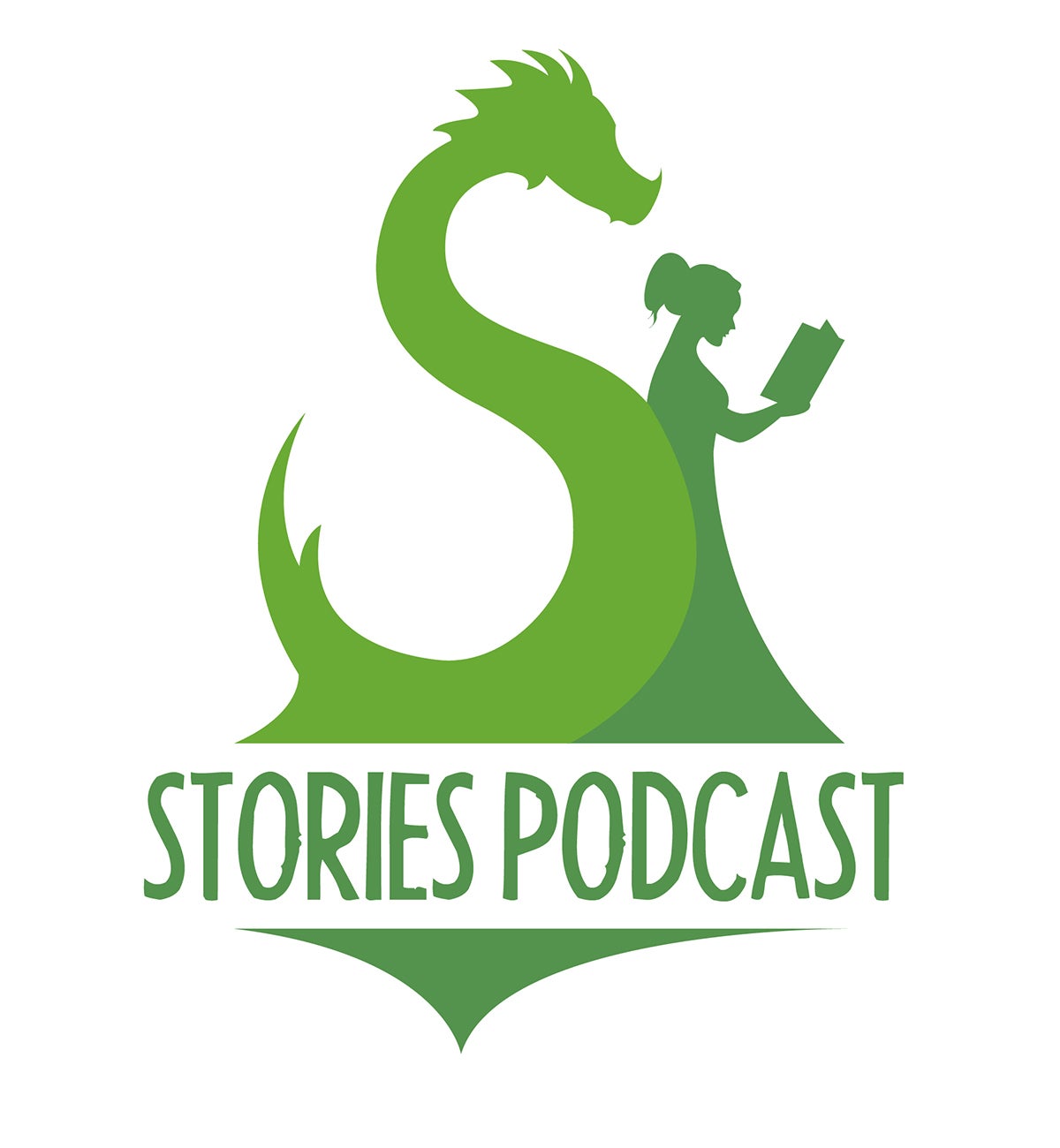 On Stories Podcast, the creators perform a new fictional story each week that's great for kids. Some episodes retell classics, such as Snow White or Peter Rabbit, while other episodes consist of entirely original works. All stories are rated G and safe for all ages.
Listen: Apple Podcasts, Radio Public, Overcast, Stitcher, TuneIn, iHeartRadio, NPR One, Spotify, RSS, and Google Play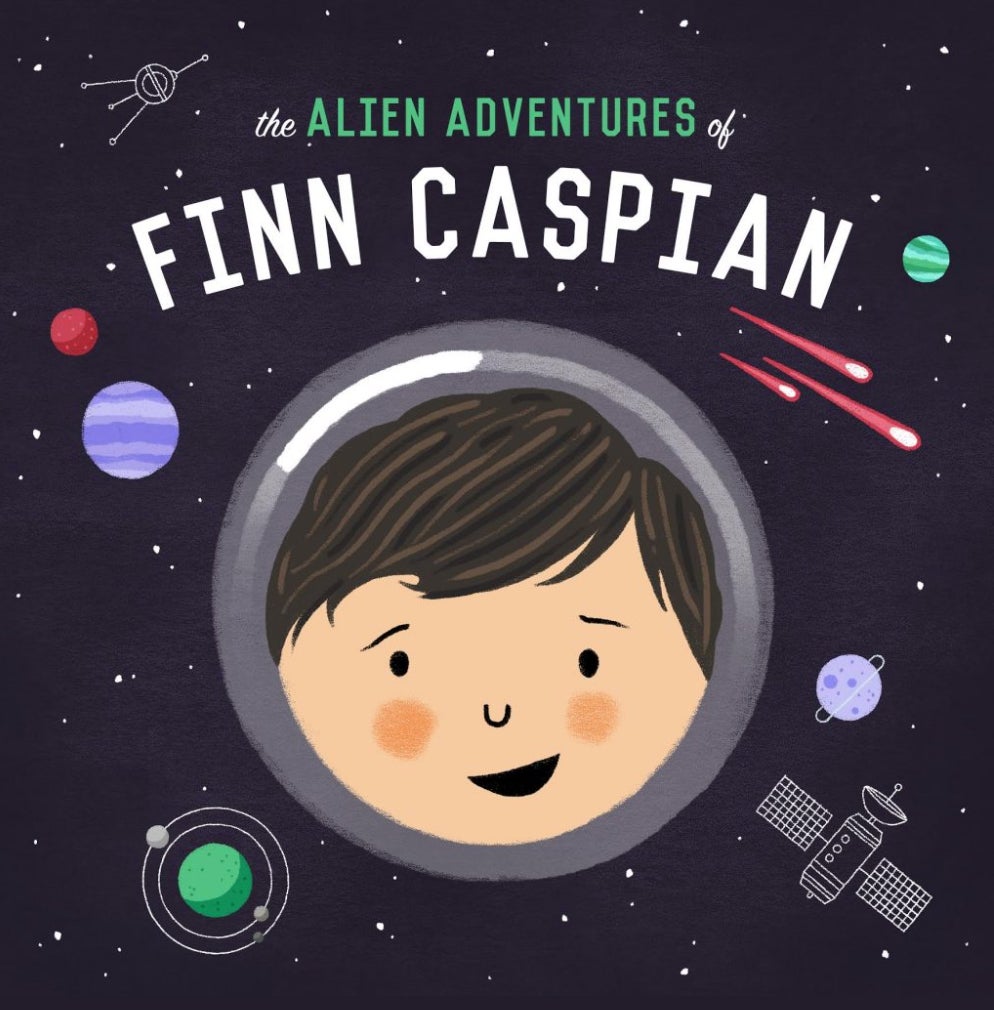 The Alien Adventures of Finn Caspian is a serialized science-fiction podcast for kids. Each episode is relatively short—clocking in around 15 to 20 minutes—and perfect for a drive around town. The story centers around Finn, an 8-year-old boy aboard The Famous Marlowe 280 Interplanetary Exploratory Space Station. The podcast follows him as he explores uncharted planets with his friends.
Listen: Apple Podcasts, Radio Public, Overcast, Stitcher, TuneIn, iHeartRadio, NPR One, Spotify, RSS, and Google Play

The Sesame Street podcast features all of your favorite classic muppets. While listening, kids can sing along with cast favorites such as Elmo, Abby, and Cookie Monster. They also learn about sharing and friendship with Bert and Ernie. All of the episodes are pretty short—ranging from 5 to 10 minutes—which is perfect for quick trips across town.

Listen: Apple Podcasts, ABC Radio, Stitcher, and Podbean
Short and Curly is a fast-paced ethics podcast for kids who ask "curly questions," as well as their parents. Episodes have tackled big questions such as if it's ever OK to be a cannibal, if parents are hypocrites, and when you should stop being friends with someone.
READ MORE: