Sure, Netflix might be a little too invested in its subscribers' lives, but it has also dumped a decade of content on us in just one year. It's a lot to swim through. Sometimes you just need a massive corporation to reach out and ask: Are you OK?
This week on the Upstream podcast, we're counting down our favorite Netflix original series and movies of the year, with a special guest appearance from a savvy millennial.
Join us in the feedback loop, and here are our 10 favorites of the year.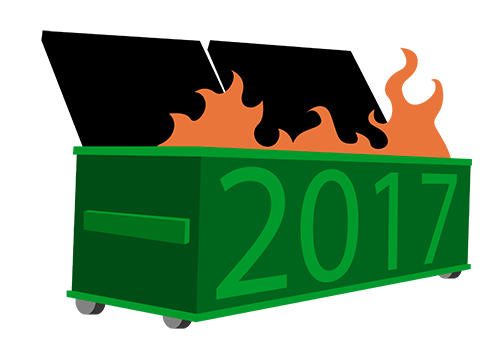 1) American Vandal
A pitch-perfect true-crime mockumentary about dicks that asks the hard questions.
2) Mudbound
Dee Rees' devastating Netflix debut explores family, history, and racism in the South, post-World War II.
3) Okja
A story about capitalism, consumption, and morality. But at its heart, it's about a girl and her pig.
4) Dear White People
Justin Simien's serialized adaptation of his 2014 film weaves together stories of identity, allyship, and hypocrisy among a group of college students.
5) GLOW
Jenji Kohan builds out another great ensemble cast, this time focusing on women's wrestling in the '80s.
6) The Keepers
The doc starts off asking about the death of a nun in 1969. But it pivots to a horrific truth about sexual abuse, and how the Catholic Church silenced victims.
7) Alias Grace
The second Margaret Atwood TV adaptation of 2017 tells the story of a woman accused of murder.
8) Mindhunter
David Fincher's crime procedural goes inside the heads of serial killers.
9) Gerald's Game
Mike Flanagan's adaptation of a Stephen King novella improves on the source material.
10) I Don't Feel At Home In This World Anymore
Melanie Lynskey anchors this dark comedy about vengeance and purpose.
Subscribe to the Upstream Podcast on iTunes.