1) Broadway Joe joined the coin toss, and takes home the ribbon for best coat.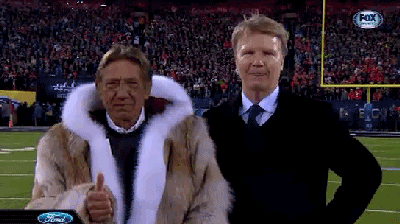 2) The game opened with a safety. Points on the board for the Seahawks.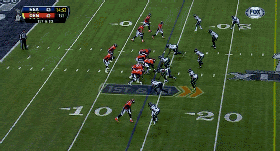 3) Chancellor got a big hit on Thomas.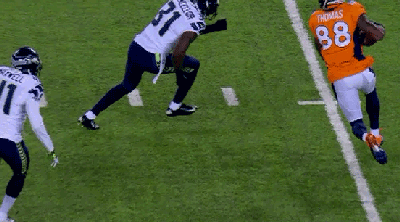 4) Baldwin came through with a monster catch.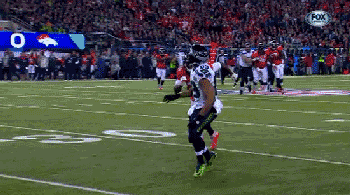 5) Manning felt the pressure after a rough start.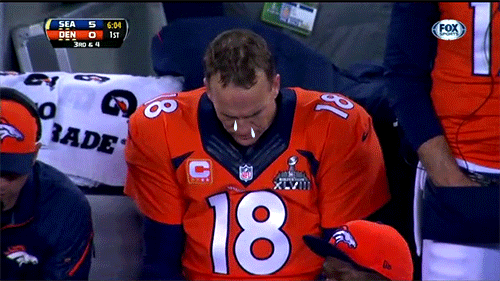 6) But the defense helped him out denying a Seattle touchdown.
7) The joy was short lived. The Seahawks snatched an interception.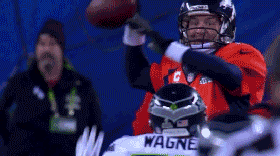 8) Touchdown for the Seahawks.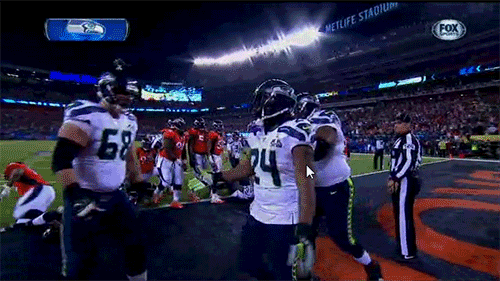 9) And an interception. Seahawks score again.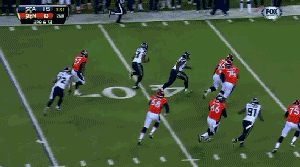 10) The Seahawks mascot celebrated with a little dance.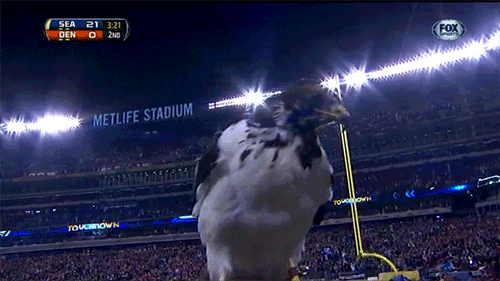 11) Bruno Mars classed up the halftime show.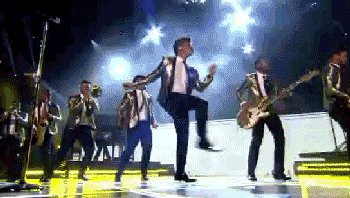 12) Then the Red Hot Chili Peppers brought some intensity (but apparently not shirts.)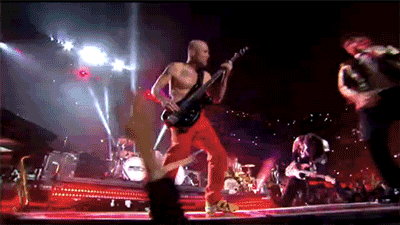 13) Percy Harvin ran a return for 87 yards—touchdown.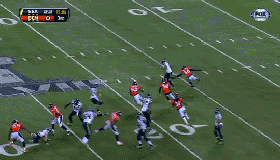 14) Great catch, followed by a fumble. This was the Broncos night.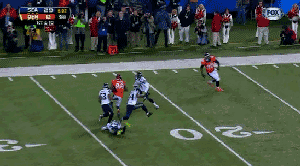 15) The Broncos were really feeling the pain. Huge point deficit going into the fourth quarter.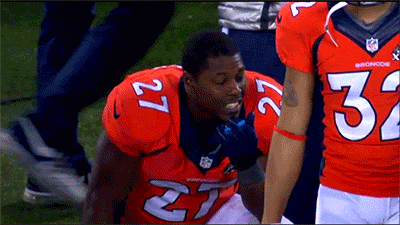 16) The Broncos finally got some points on the board with this touchdown.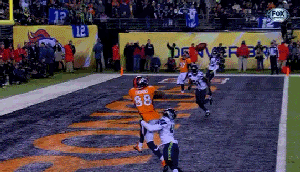 17) Another touchdown for the Seahawks.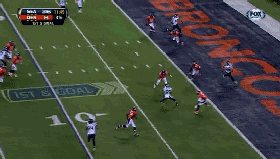 18) Richard Sherman (of trash talking fame) got taken off the field with an injury.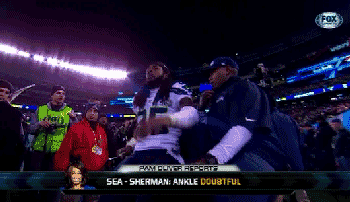 19) And then it was over. Seahawks win. Cue the confetti.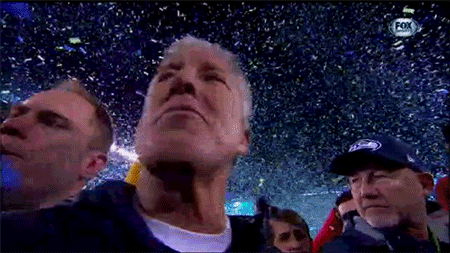 GIFs and illustration by Jason Reed and Fernando Alfonso III