After months of waiting and delays, Oct. 19 is finally here to mark the start of senior year.
Whether you've stuck with the Greendale Seven since freshman year, or you're a recent transfer, Community is returning to the silver screen tonight, to the sheer joy of its enthusiastic and loyal fanbase.
Between a season-long Doctor Who spoof so detailed that it spawned a Web series, the 16-bit video game that went beyond the screen and became a reality with the help of Reddit, a growing collection of Easter eggs spotted almost instantly, and a fan video by Watch Community that caught the attention of the actors, Community has one of the most dedicated fanbases on the web.
Now that season 4 is here, the writers and cast (particularly Joel McHale) have been pushing the show more than ever, with honest interviews and Reddit AMAs. The future of Community is uncertain, but they're doing what they can to get people to watch.
In honor of the show's return, we've compiled a list of some of the things that we love about Community with the help of Tumblr's CommunityThings.
1) Inspector Spacetime pleases Human Beings and Whovians
Troy and Abed consistently cosplay as Constable Reggie and the Inspector, respectively, and Annie even stepped in as one of the Inspector's assistants.
2) Dean Pelton's fashion choices
The Dean manages to top himself every time he visits the study group, and always manages to look fabulous.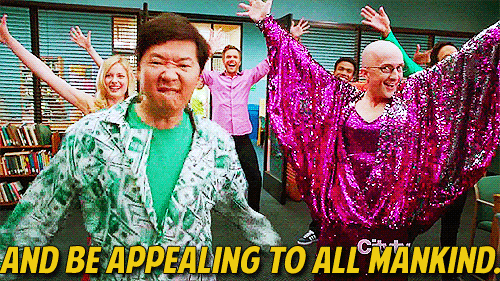 3) #sixseasonsandamovie
The hashtag originated in "Paradigms of Human Memory" when Abed told Jeff that he was trying to save doomed NBC show The Cape, and it became a rallying cry for fans who want to save Community from cancellation.
4) Journey to the Center of Hawkthorne
Redditors created a playable version of the video game the study group gets sucked into in "Digital Estate Planning," and they even added a scene that creator Dan Harmon wanted to shoot, but had to scrap after Chevy Chase didn't show up to film it.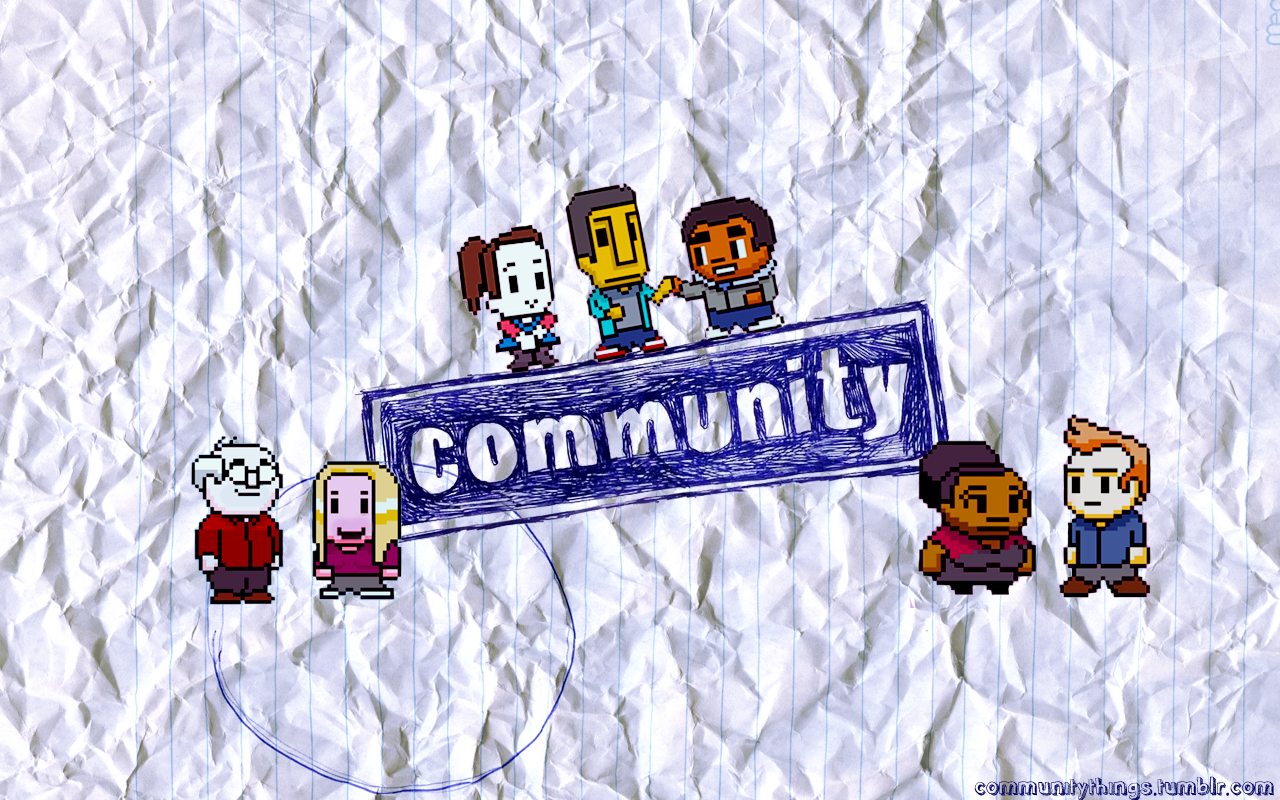 5) The Dean's unabashed crush on Jeff Winger
Dean Pelton's crush on Jeff Winger may be one-sided, but the Dean (and Jeff/Dean shippers everywhere) got some payoff after Jeff finally touched the Dean in the season 3 finale. But keep that on the Dean-low, will you?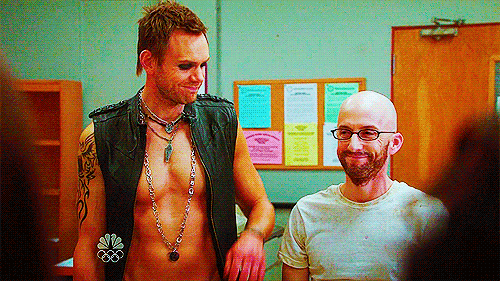 6) The Darkest Timeline
The Darkest Timeline came from the results of Troy getting the pizza in "Remedial Chaos Theory," and along with creating Evil Troy and Evil Abed, it became a phrase to describe the results of NBC cancelling Community.

7) The Paintball episodes
Community made not one, but two paintball war episodes, and not only did they stand out from one another, but the second one went from a spaghetti western homage to a Star Wars parody without skipping a beat.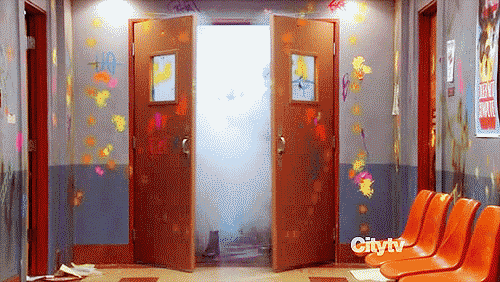 8) Troy and Abed
Once an unlikely pairing, these two have become best friends and roommates, and from "¿Dónde está la biblioteca?" to "Troy and Abed in the Morning," they've made the end-of-episode "tags" entertaining and turned into fan favorites.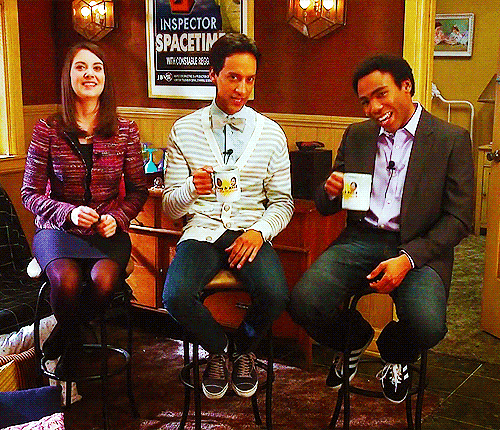 9) Detailed parodies, meta, and homages
Because where else can you find entire episodes dedicated to Law & Order, My Dinner With Andre, and The Hunger Games?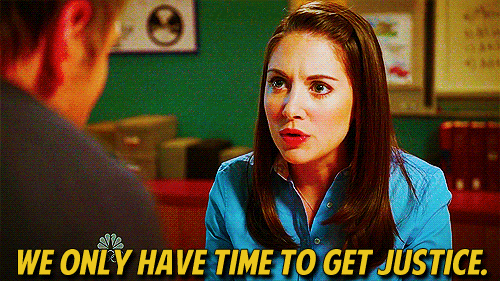 10) The cast and crew love this show as much as we do
Community is a labor of love for the writers and cast, and it's shown through their promotion and interaction with fans. So do these people a favor: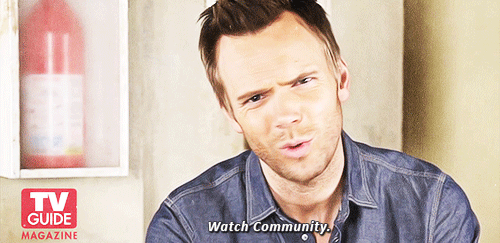 Photo via WatchCommunity/Tumblr
Photos and GIFs via CommunityThings/Tumblr