In her most famous photo, she sits in a home office, typing on a laptop and sporting a pink tie. She has a mischievous grin that encapsulates feigned competence.
Oh—and she's a dog.
A touching tribute to the internet-famous golden retriever was shared to Reddit on Monday by her owner John Nebbia, who explained that Bailey died from bone cancer in early 2016. He memorialized his exceptionally well-behaved dog with 100 photos showing off Bailey's penchant for posing; many of the pics had turned into viral memes across Reddit and beyond.
In his post, Nebbia addressed Bailey's Reddit and Imgur fans, explaining that he and his wife, Alex, had to say goodbye to Bailey more than a year ago.
"She may have been semi-famous but she was also our dog and a part of our family, which is why we took our time to let her fans know," Nebbia, 29, wrote.
In life, Bailey had been a very good dog and very wholesome meme. The office photo—famously captioned "I have no idea what I'm doing"—is the one that launched Bailey to internet stardom.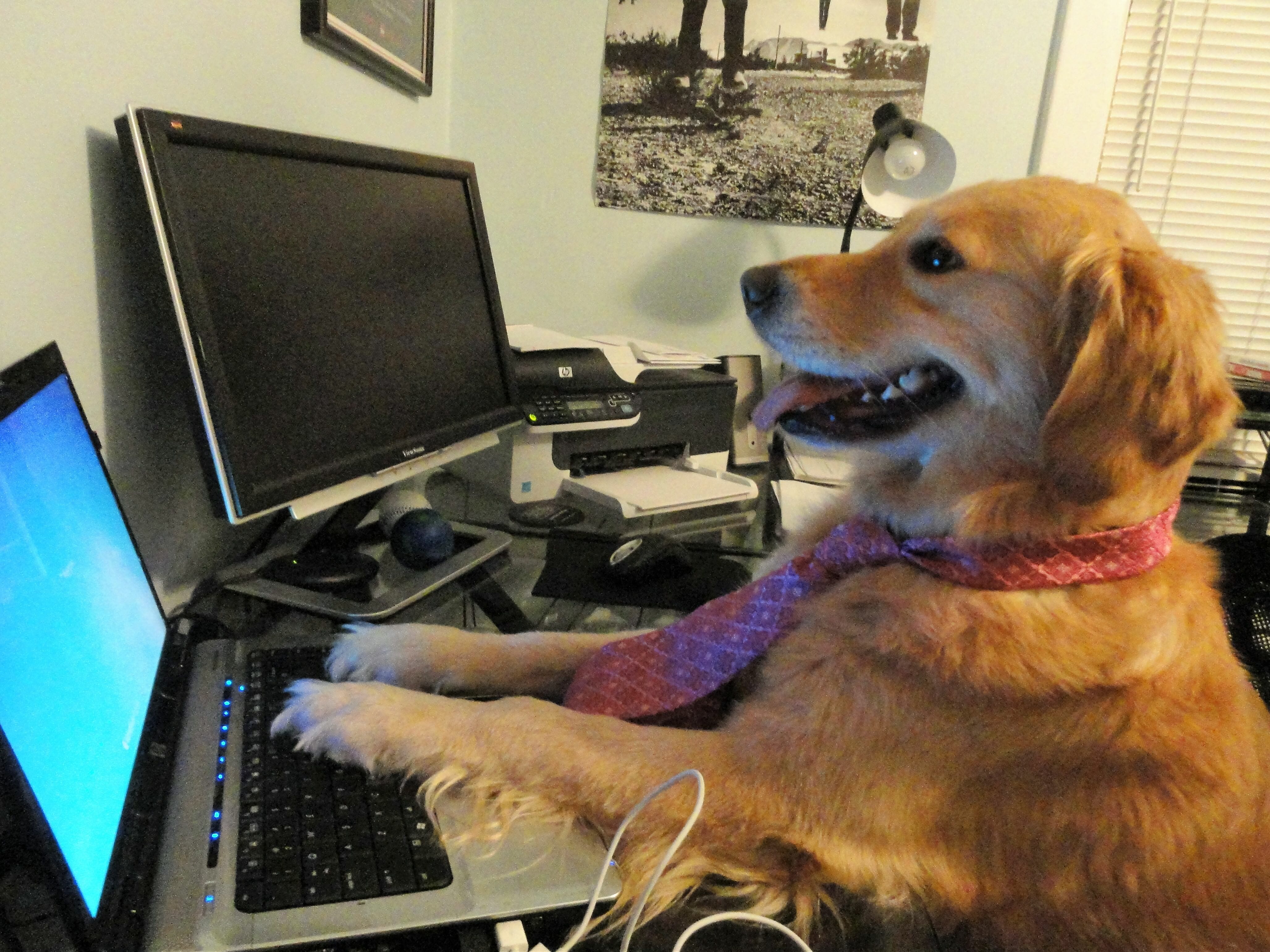 But before she was a star, she was a beloved pup.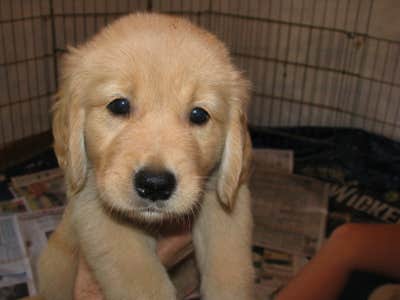 Nebbia, who lives in Omaha, Nebraska, said he received Bailey as a gift for his 21st birthday. He started taking photos of Bailey wearing his brother's clothes as a fun prank.
"I was trying to mess with my brother by taking pictures on his new camera of her using his things," Nebbia wrote.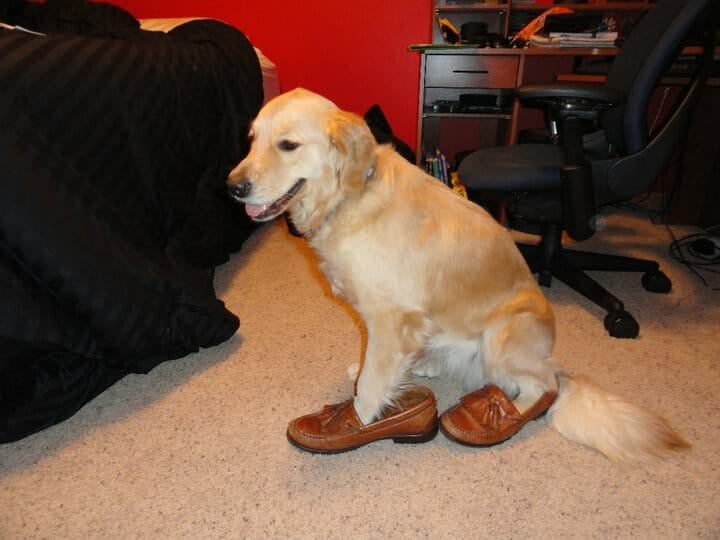 What started as a one-off joke became regular photo ops of Bailey wearing human clothes and doing human things.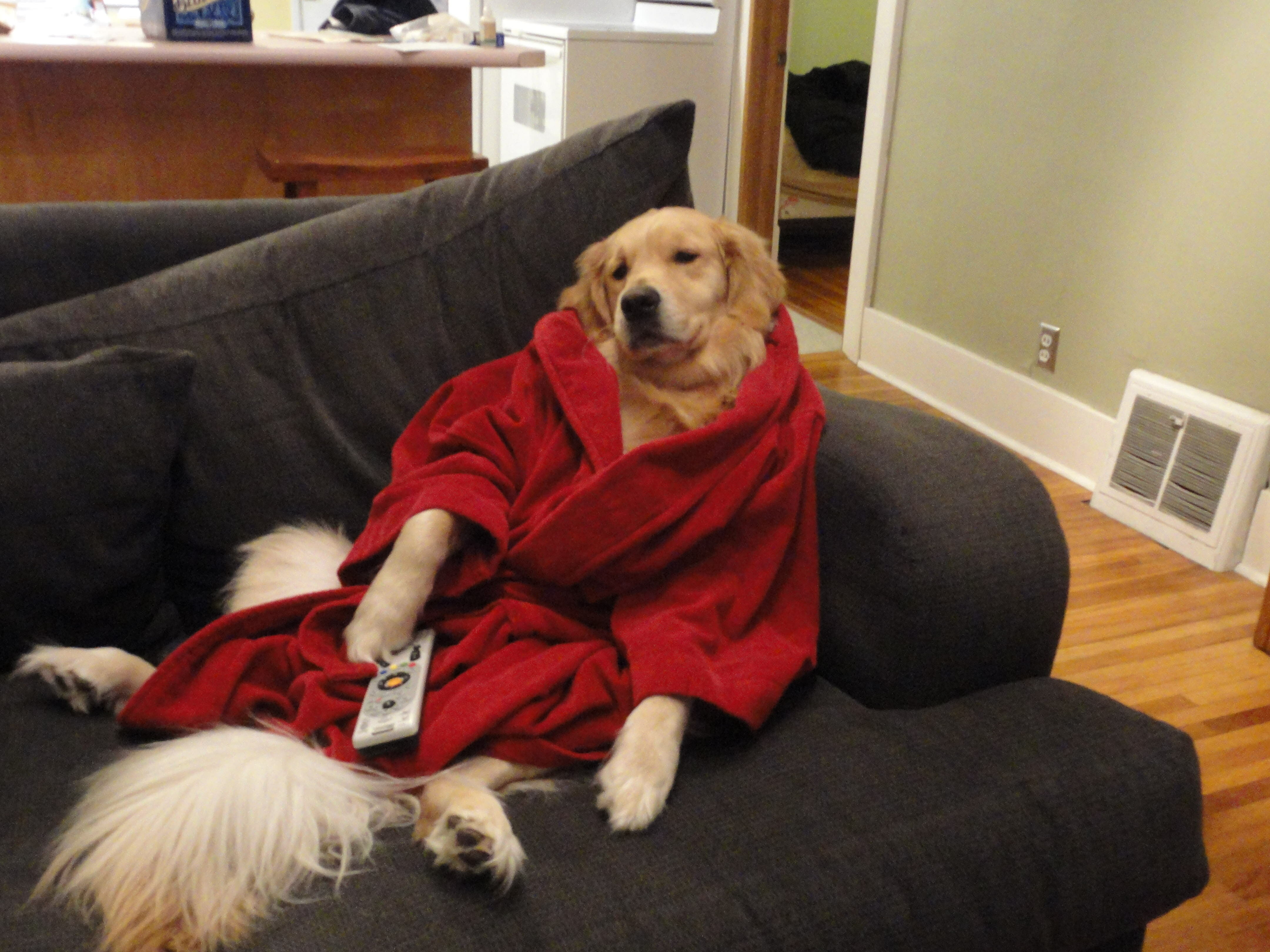 "We started to notice at this point that Bailey understood what we were doing and she would pose for the pictures," Nebbia wrote. "She is essentially just very very good at staying, for treats of course. She had as much fun with it as we did!"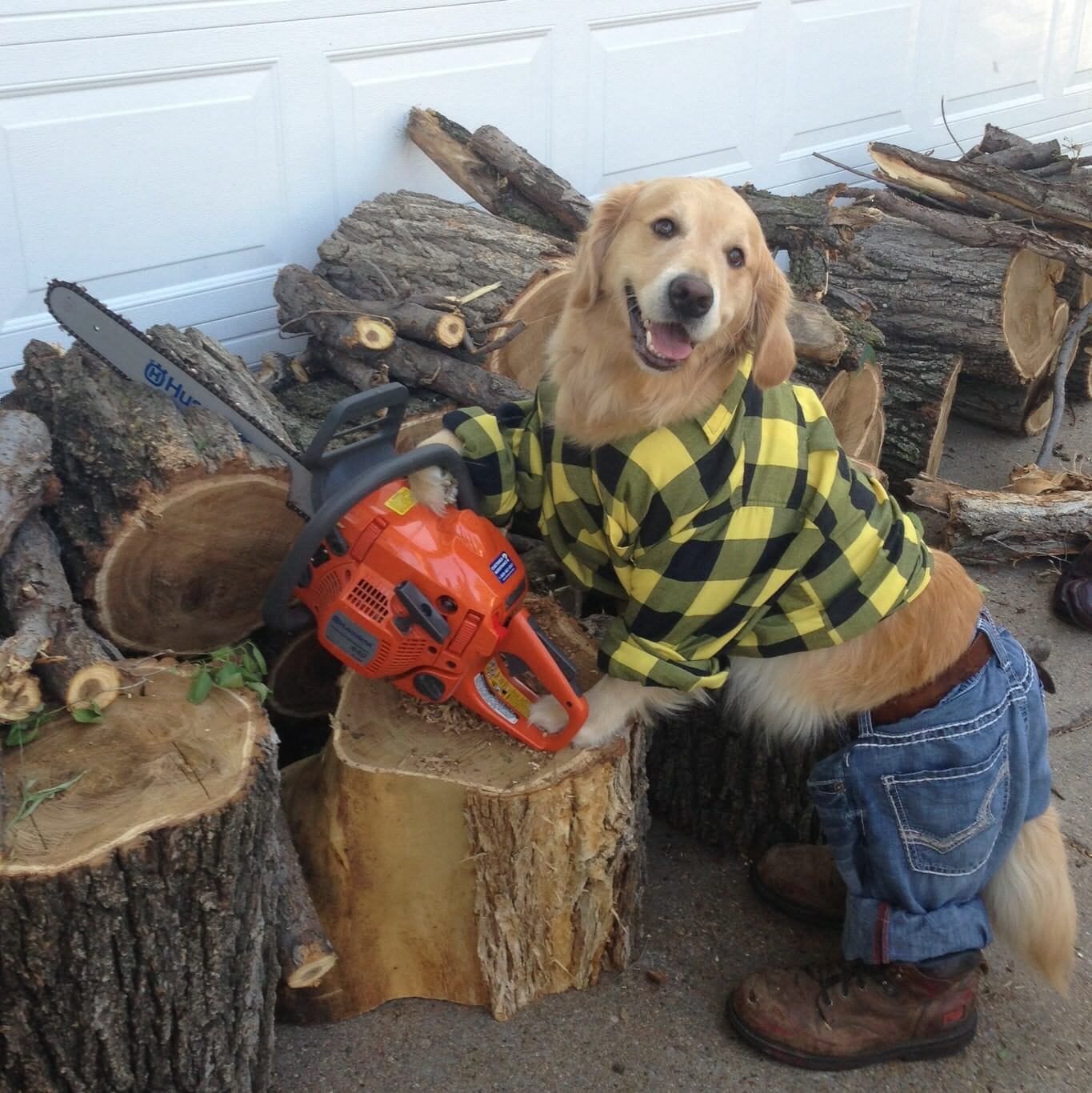 And once Nebbia started posting the photos online, people lapped them up. The "redneck retriever" series was particularly popular online.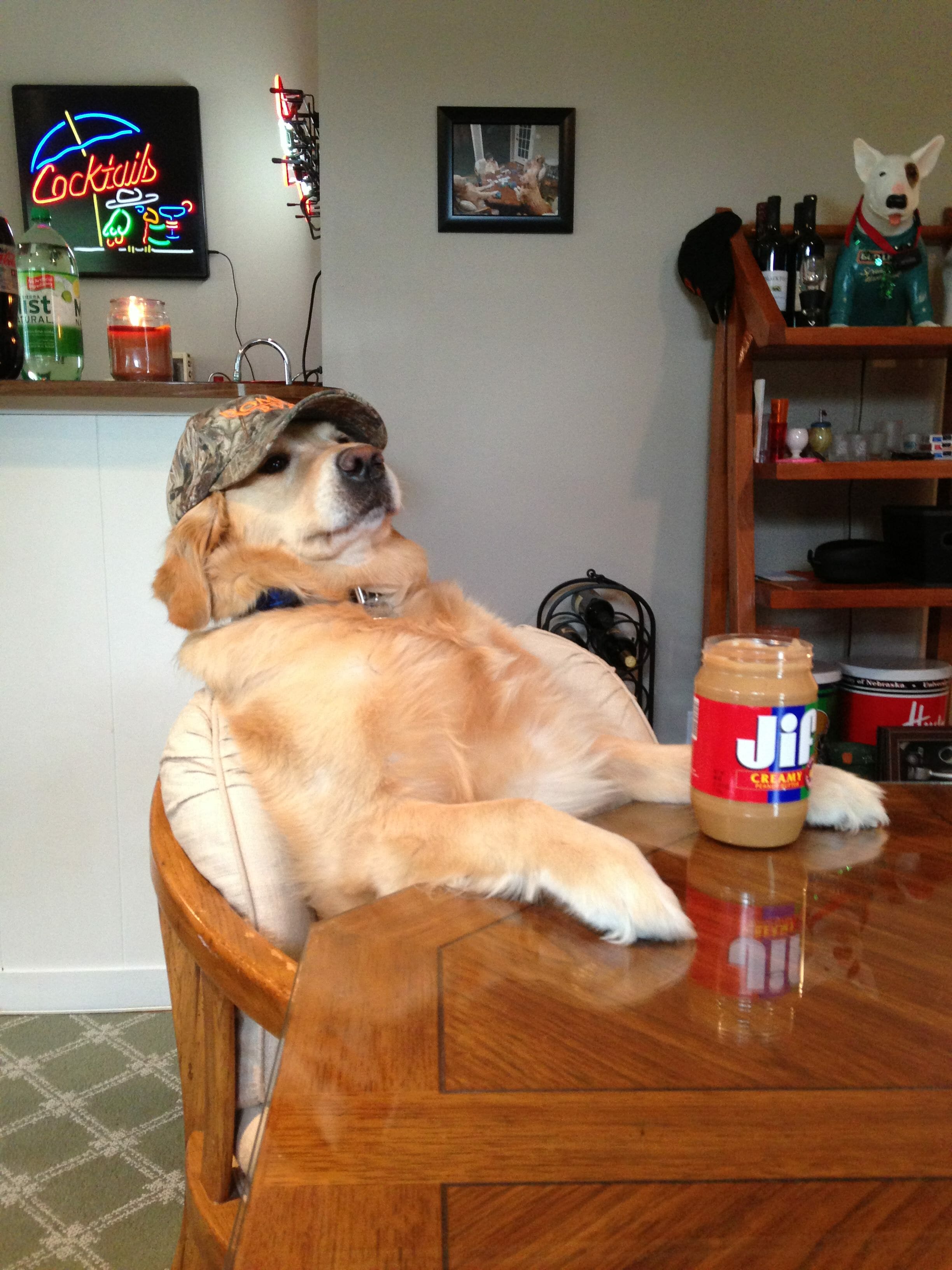 With Bailey as his muse, Nebbia even got more ambitious with the shoots. He used Photoshop to stage scenes where Bailey played multiple characters.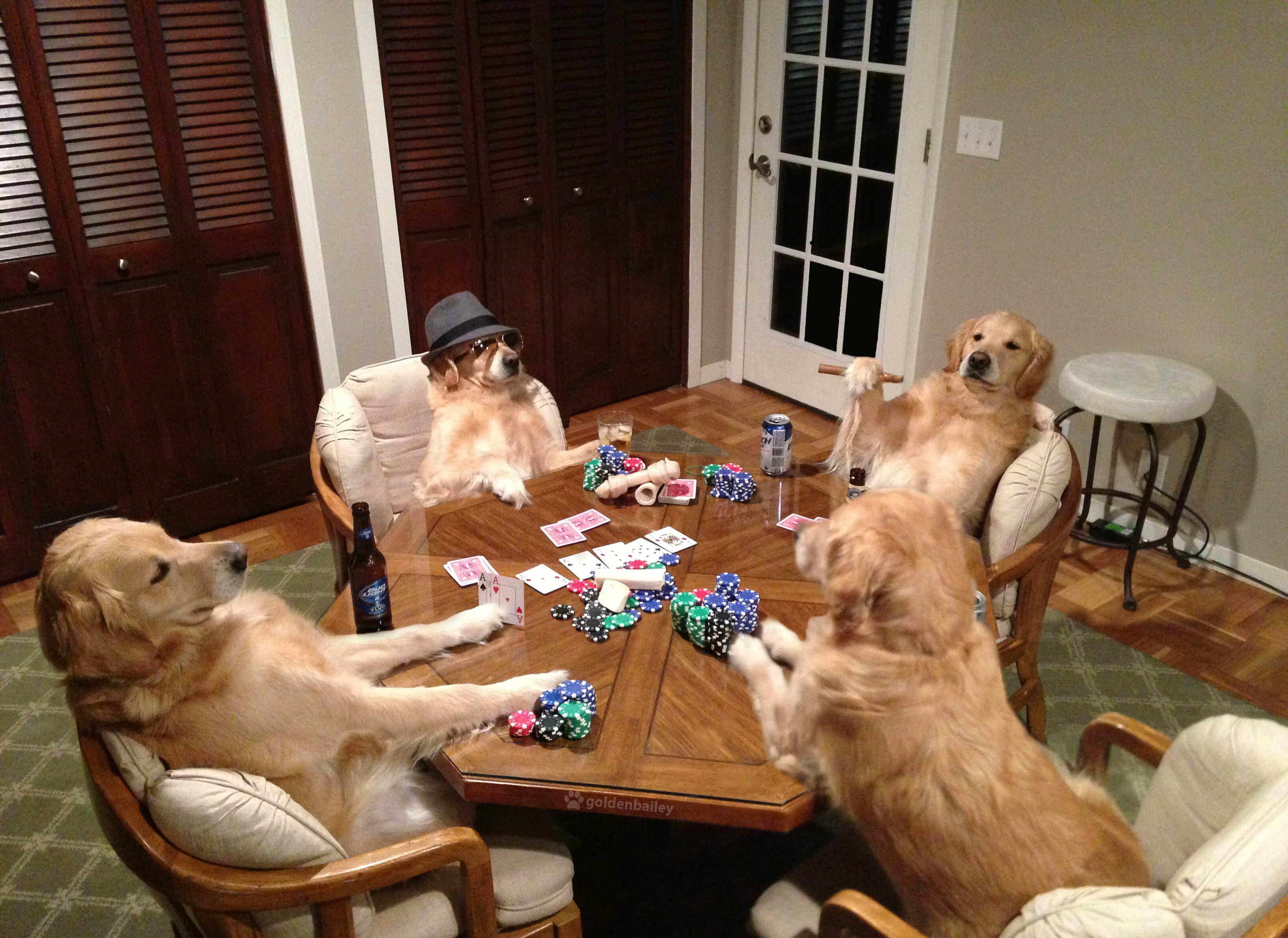 "We set the table and posed her in all four positions taking multiple pictures at each spot," Nebbia explained. "We had the camera mounted on top of a ladder to see all four positions. She is holding the cigar with the help of a rubber band. The only Photoshop is putting the four final pictures together."  
A photo of Baileys in various wigs and costumes gathered around a Thanksgiving feast was one of the last Nebbia was able to take. He made a time-lapse video of the process.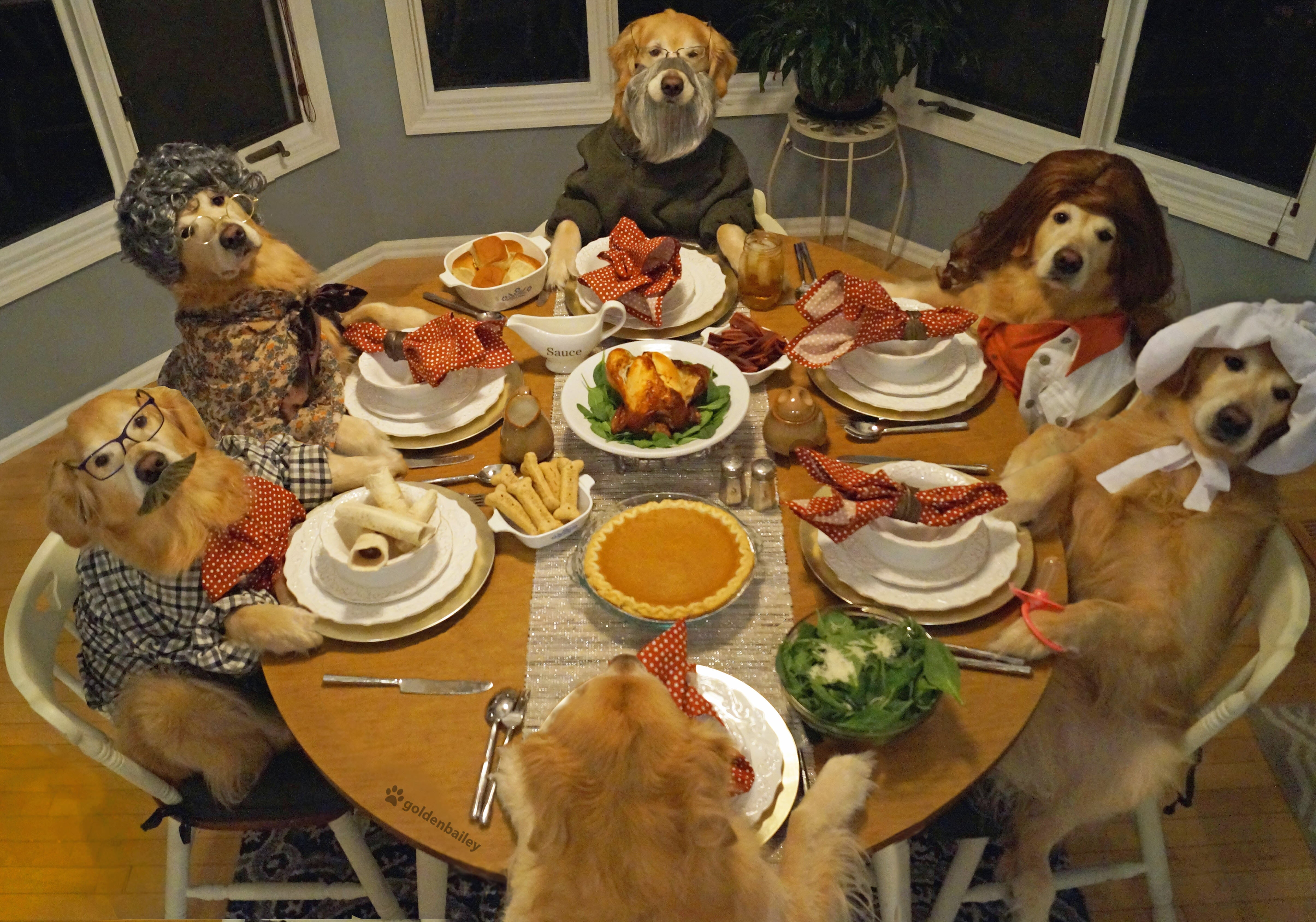 "Because you made her famous, she made millions of people smile over the course of her life," Nebbia wrote in his post. "We will always miss her, but we hope that she lives on through her pictures and continues to bring people joy and laughter."
By Monday night, thousands of Reddit comments had been posted with people expressing their condolences and well-wishes to Nebbia. He told the Daily Dot that the response from Reddit was "very very overwhelming."
"I knew people loved her pictures, but I never expected such a strong emotional response from Reddit," he said. "The whole thing is poetic because all Bailey wanted to do in life was make people happy… It is very cool that she will be able to continue to make people smile well into the foreseeable future."