There's a certain type of celebrity persona that lends itself to memeification, and, like Bill Murray, Nicolas Cage has it in spades. In both cases, eccentricity is key: Murray is a poetry zealot who crashes strangers' weddings and gets into fights with Chevy Chase, and Cage collects snakes, buys haunted houses, and gets into fights with members of Mötley Crüe. (Both, unsurprisingly, have less than stellar records in the legal issues department.) But where Murray's status as internet folk hero stems from his seemingly effortless, devil-may-care approach to his own existence, Cage's mark is made with his wild—at heart—cinematography and his actorly passionate intensity. That's exactly why videos like this exist of Cage's "freak-out" moments on film. It's also why 2018, the year of the deepfake meme (among…other things), was filled to the brim with Nic Cage #content.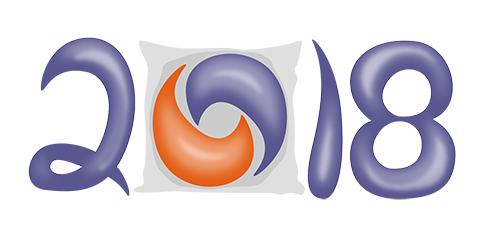 What are deepfake memes? Nicolas Cage is not glad you asked. They are videos—typically a clip from a well-known movie—that have been doctored to show one actor's face swapped with another actor, typically via a machine-learning algorithm. The popularizer of the practice, a Redditor using the username "Deepfakes," began the practice with explicit content almost exclusively, and launched r/deepfakes, a dedicated subreddit intended for sharing such videos, in November 2017. (It has since been banned for violation of Reddit's policies.) The practice became so popular so quickly that a desktop app, a face-swapping tool called FakeApp, was created two months later. Deepfake memes exploded, and many of them were about Nicolas Cage, starting with this doctored SNL video showing Cage as himself and Andy Samberg as Cage, first posted to r/deepfakes by a user known as "derpfakes." The original SNL skit, from 2012, shows Samberg simply made up to look like Cage, while the edited version shows Cage's face on Samberg's head. The result is jarring.
To be fair to Cage, he was doomed from the start where deepfakes were concerned. In 1998, he was in Face/Off, perhaps the most ridiculous '90s action movie ever made, in which he starred as the villainous foil of an FBI agent played by John Travolta. In this movie, Cage and Travolta…switch faces. Then, a few months after FakeApp was launched, Face/Off was made available on Netflix. But meme-makers, of course, didn't even need the Netflix bait to get Cagey with their deepfakes. Cage was already Indiana Jones by January, Amy Adams as Lois Lane by February, Donald Trump by March, and on and on. All of this was in addition to the other Nicolas Cage memes floating around the internet, many of which have been around for a long time. Cage, after all, has his own page on the internet encyclopedia Know Your Meme.
Cage's response to these memes was not positive, partially because he was worried more memes featuring him would hurt audience reception of his most recent film, Mandy. He took a particular issue with "Cage rage" memes, which are mostly self-explanatory, considering the number of YouTube montages depicting Cage characters freaking out in films. "I'm sure it's frustrating for Panos, who has made what I consider a very lyrical, internal, and poetic work of art, to have this 'Cage Rage' thing slammed all over his movie," Cage said in an interview with Indiewire, referring to Mandy director Panos Cosmatos. "It's one thing for me, because I'd like to think I could continue to work with Panos, but the internet has kind of done the movie a disservice."
As it turns out, Mandy did surprisingly well at the box office, and similarly with critics. The internet also got the most meta-meme ever courtesy of a deepfake of Cage in Face/Off. Everybody wins.
Well, maybe not everybody.
READ MORE: