Early into the first episode of See, a tribe clashes with enemy forces, resulting in a visually and technically impressive battle. You get an idea of how these people fight and communicate with one another, how they put defensive plans put to action, and how armies fight in a world where almost everyone cannot see.
See
RELEASE DATE:
11/1/2019
CREATOR:
Steve Knight
STREAMING:
Apple TV+
Taking place in a dystopian future after a virus wiped out most of humanity and the world at large lost sight, a tribe leader tries to protect his two children who have the ability to see from a queen who wants them dead. Visually stunning, it often lacks emotional and character depth, giving you little to root for.
It's a good encapsulation of what See, Apple TV+'s answer to Game of Thrones's high fantasy drama, does in its first three episodes made available to critics. It looks great and you can absolutely tell that Apple TV+ did not cut costs on See, which reportedly cost $15 million an episode. But more often than not, those moments are fleeting. See is shooting for the latter-season spectacle that Game of Thrones was from the get-go with very little compelling character groundwork or room to breathe. The only reason you might care about Baba Voss, the character that Jason Momoa plays, is because he's being played by Jason Momoa.
And it has a lot to set up. A title card gives us the basic premise: Several centuries before See begins, a virus left under 2 million survivors (who became blind), and now humanity is now so far removed from sight that it's perceived as a myth and to even speak of that ability is akin to heresy. Accusations of witchcraft flow freely for speaking about sight, while spiritual leaders and silent spies without scent known as the Shadow can walk around to learn information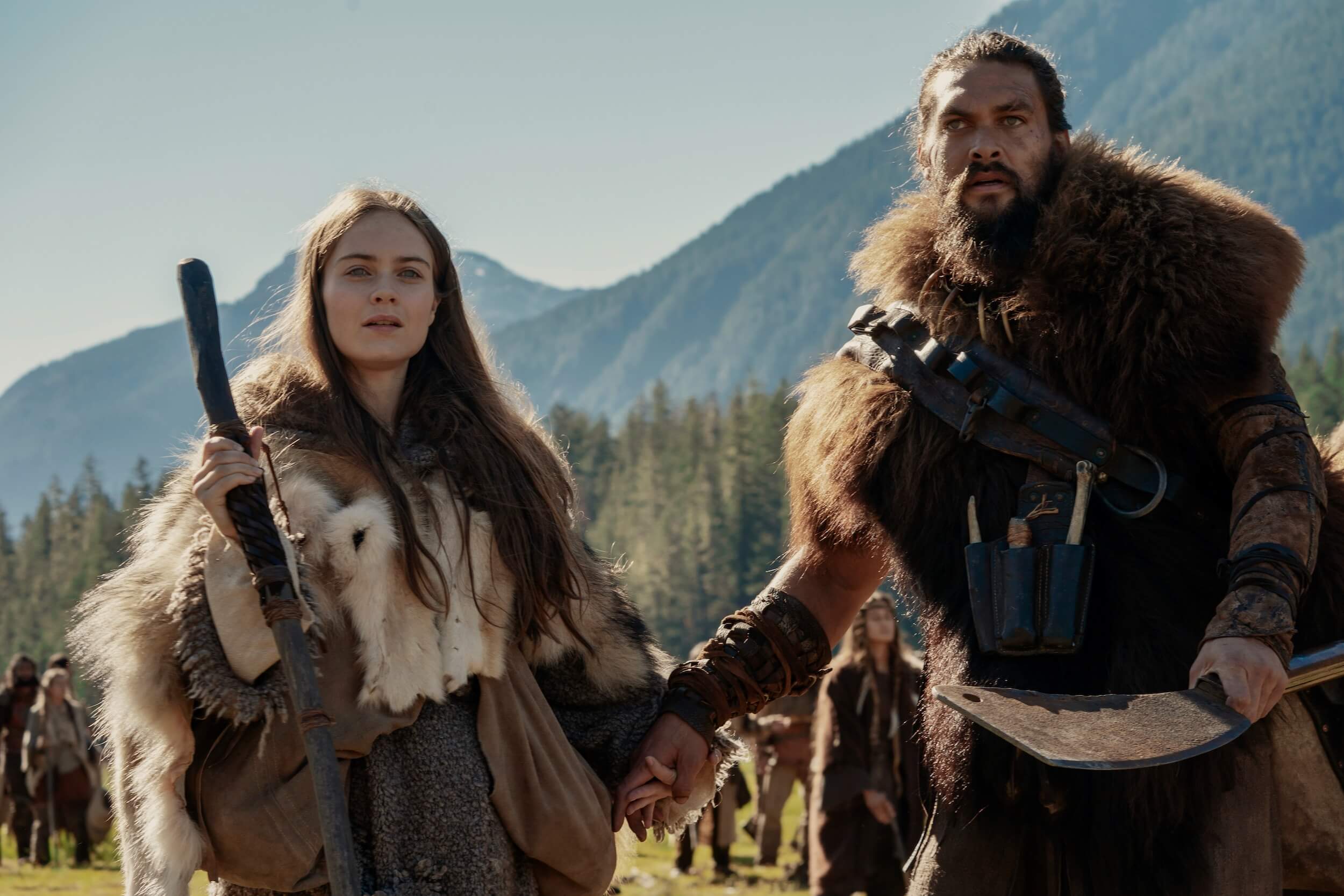 Our main group of characters lives in a community that calls themselves the Alkenny tribe, which is led by Baba Voss, a man with a mysterious past (and a truly great name) that slowly starts to unfold. His wife Maghra (Hera Hilmar) mysteriously arrives before the Alkenny, three months pregnant and seeking help.
Several months later, Maghra gives birth to twins, but the Alkenny are hunted by Witchfinders because the babies' birth father Jerlamarel (Joshua Henry) has been deemed a heretic and they believe his children will also have the ability to see. (Mildest of spoilers: they do.) Together with Paris (Alfre Woodard), a spiritual leader and the community's midwife, they keep the children's sight a secret.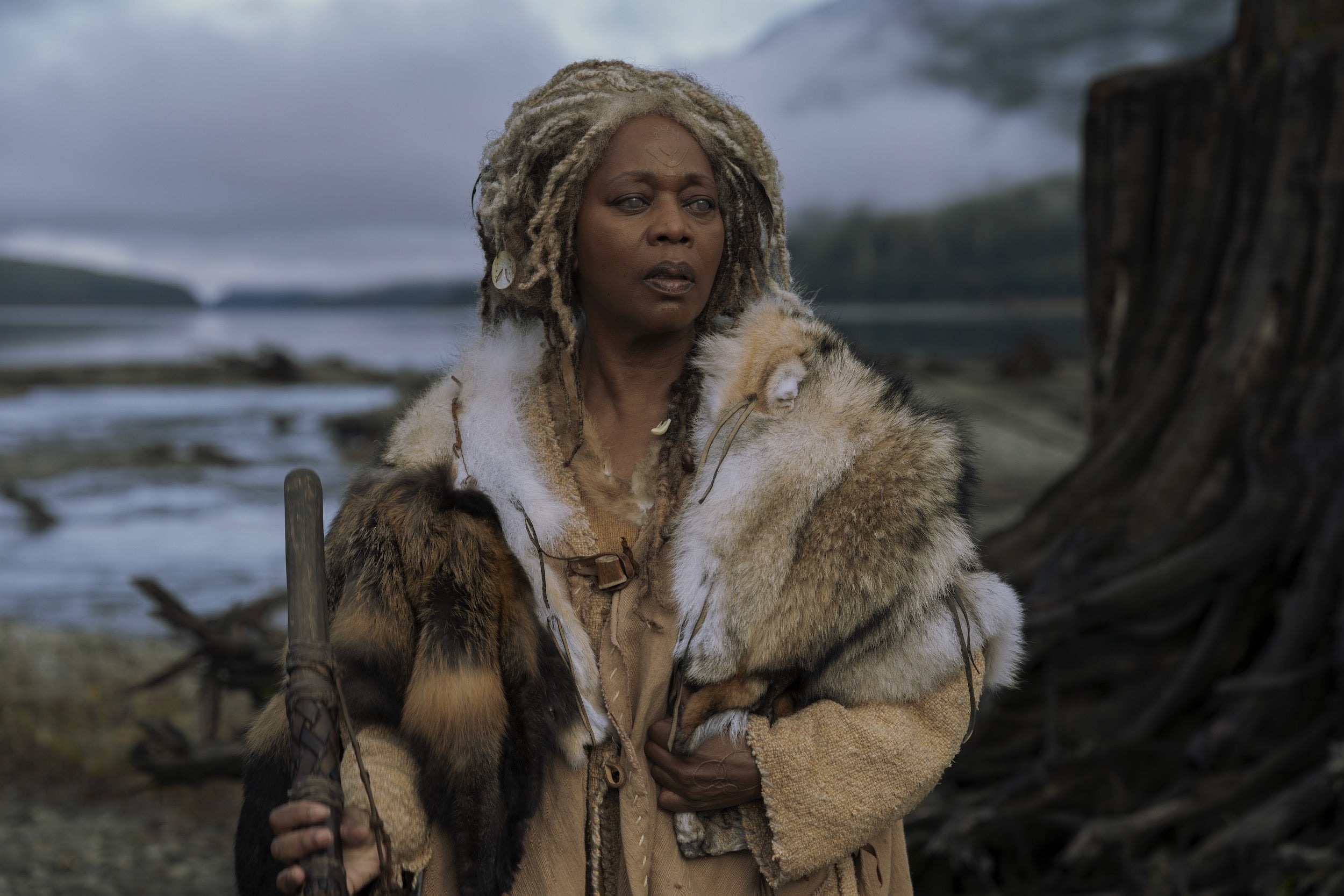 At times, See is overwhelmed by its exposition as it tries to open up the world of the Payan Kingdom, which has largely regressed: slavery is back (and young people can be easily snatched up by slavers), there are consequences to isolating yourself for two decades, and so-called witches are burned at the stake. Even when you try to build out the world that See exists in, there are plenty of odd choices from creator and writer Steve Knight (Peaky Blinders) that don't often work.
(In peak "this show was definitely written by a man," Queen Kane prays to a god through orgasms, one instance that includes one of the most egregious instances of sexposition I've watched in years.)
Sometimes, it slogs, stretching out a thin plot over an episode's nearly one-hour run time. The show is largely held together through its cinematography—the third episode features a truly astounding fight sequence—and Bear McCreary's score. But there is little emotional depth held in there.
The only one outside of Momoa—by far the most developed character on the show, which doesn't take or say much—who looks like they're having any fun is Sylvia Hoeks as Queen Kane, who tasks her subjects. Tapping into the Eddie Redmayne school of over-the-top villainous royals, she modulates the volume of her voice at a whim, portraying an absolutely zany character who didn't need to go that hard. (But Hoeks, does, providing a few moments of unintentional levity along the way.)
See doesn't offer a lot upfront. But occasionally, there are moments where you catch a glimpse of what See could be as it touches on the ramifications of what the new world wrought. But those are often fleeting, leaving behind a forgettable and often empty reality.
Apple TV+ launches on Nov. 1 with a robust library of movies and series. Here's everything we know about the service.