Lenny Kravitz walked among us wearing the largest scarf known to man back in 2012. It was a moment. This scarf wasn't just a scarf, it was thee scarf of the the era.
In case you weren't around or on the internet in 2012, you should know that many jokes were made about the scarf.
People loved the scarf and the scarf loved the people. It even had its own Twitter account, which was a right of passage for memes at the time.
Eventually, Lenny talked about the scarf during an interview with Jimmy Fallon on The Tonight Show.
He explained, "I live in the Bahamas, I'm used to hot weather, and, you see,I had to go to the store. I was buying some groceries. I thought I'd put on a little scarf, to protect my throat, and that's the scarf I had."
"The guy who made that scarf — who you can blame that on — he made that scarf and gave it to me. And that was the day I thought it would break it out. I had no idea that there would be paparazzi."
He then acknowledged the growing size of the scarf in memes throughout the years, saying, "That's the problem with the Internet, though, that's the problem. The scarf keeps getting bigger… and bigger… and bigger…"
Lenny even once talked about the scarf in an interview with GQ in 2020, saying, "it was big and it was cold.'" Honestly, a good reason to wear a giant scarf. "Okay, the scarf is big, but the internet has made the scarf enormous," he continued. He also mentioned that he still had the scarf.
And now, 11 years later, The Big Scarf™️ has returned.
And we didn't just get a picture of it: Lenny also posted his very first TikTok, which features the scarf. A stunning display of walking + scarf blowing in the wind. Gorgeous all around:
And let me just say, it's good to see this scarf again.
It's looking bigger and woolier than ever.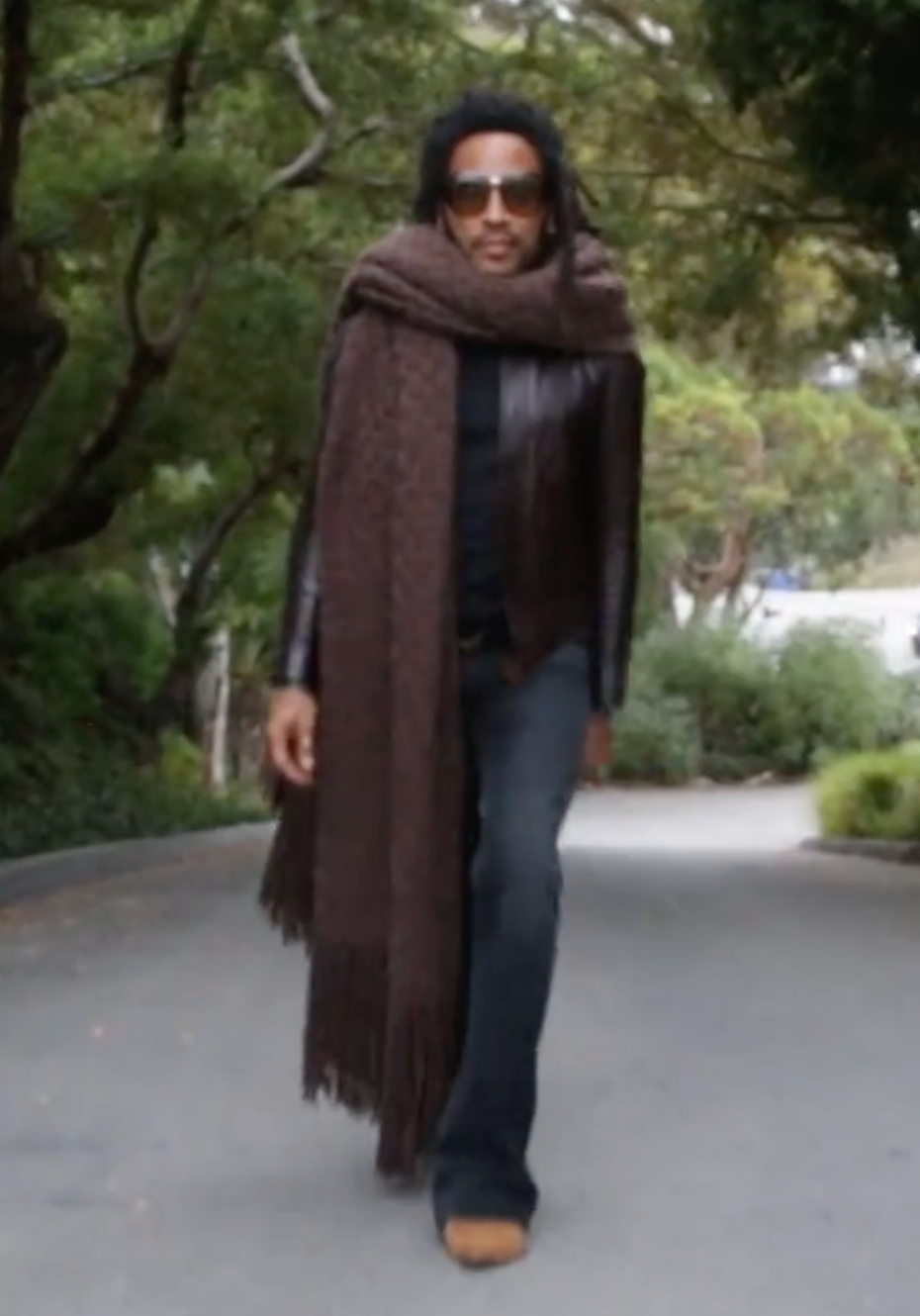 And the fringes are practically dusting the floor! It's got length my, friends.
Absolutely no neck can be seen — that's coverage!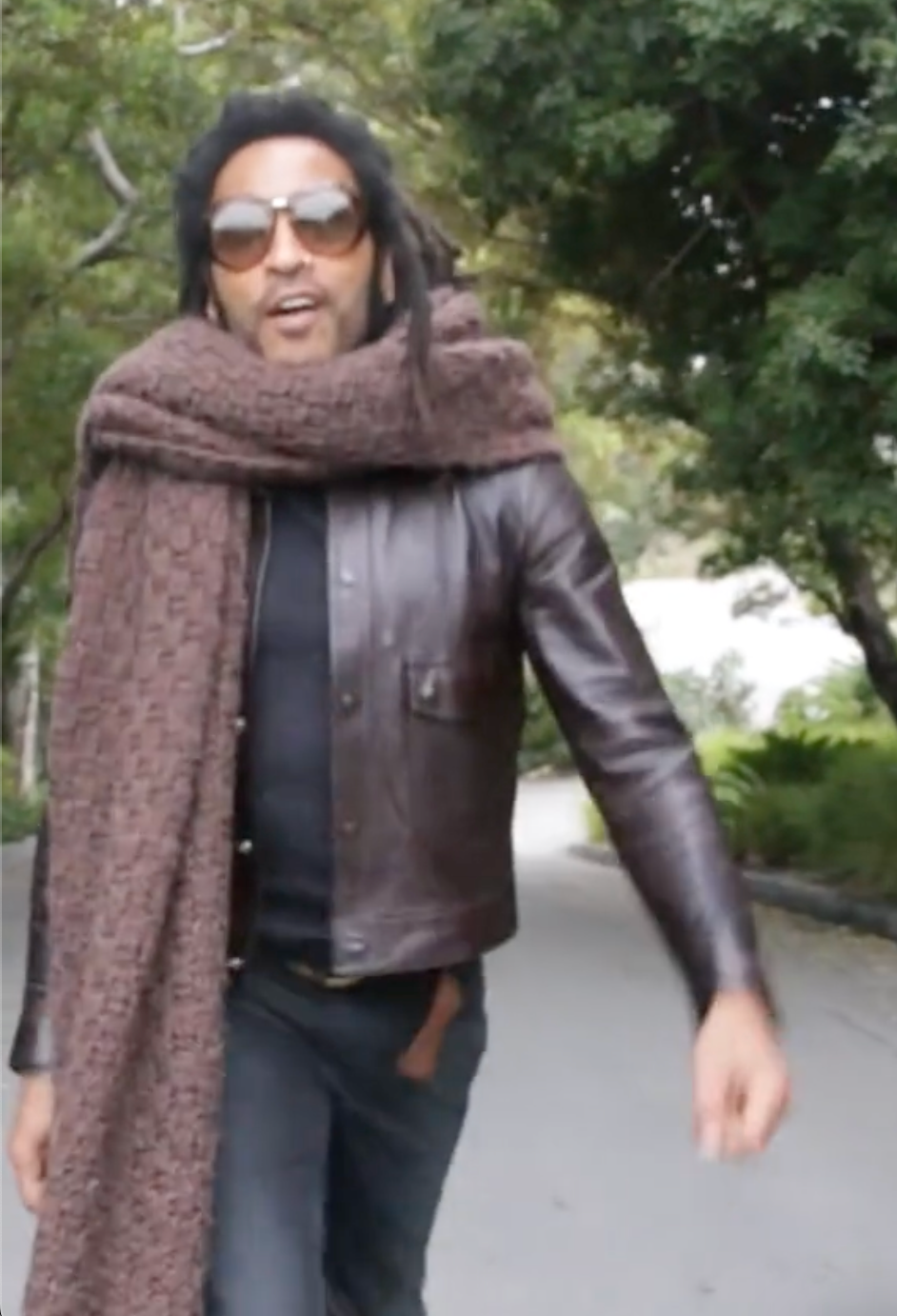 Anyway, it would appear Lenny is calling on all of us "scarfheads" to take action, getting our own big scarves because it's the first day of fall. I get the sense that he wants us to start a Big Scarf Army. Let's be honest here: Lenny Kravitz knows the power of his scarf and he's not afraid to use it.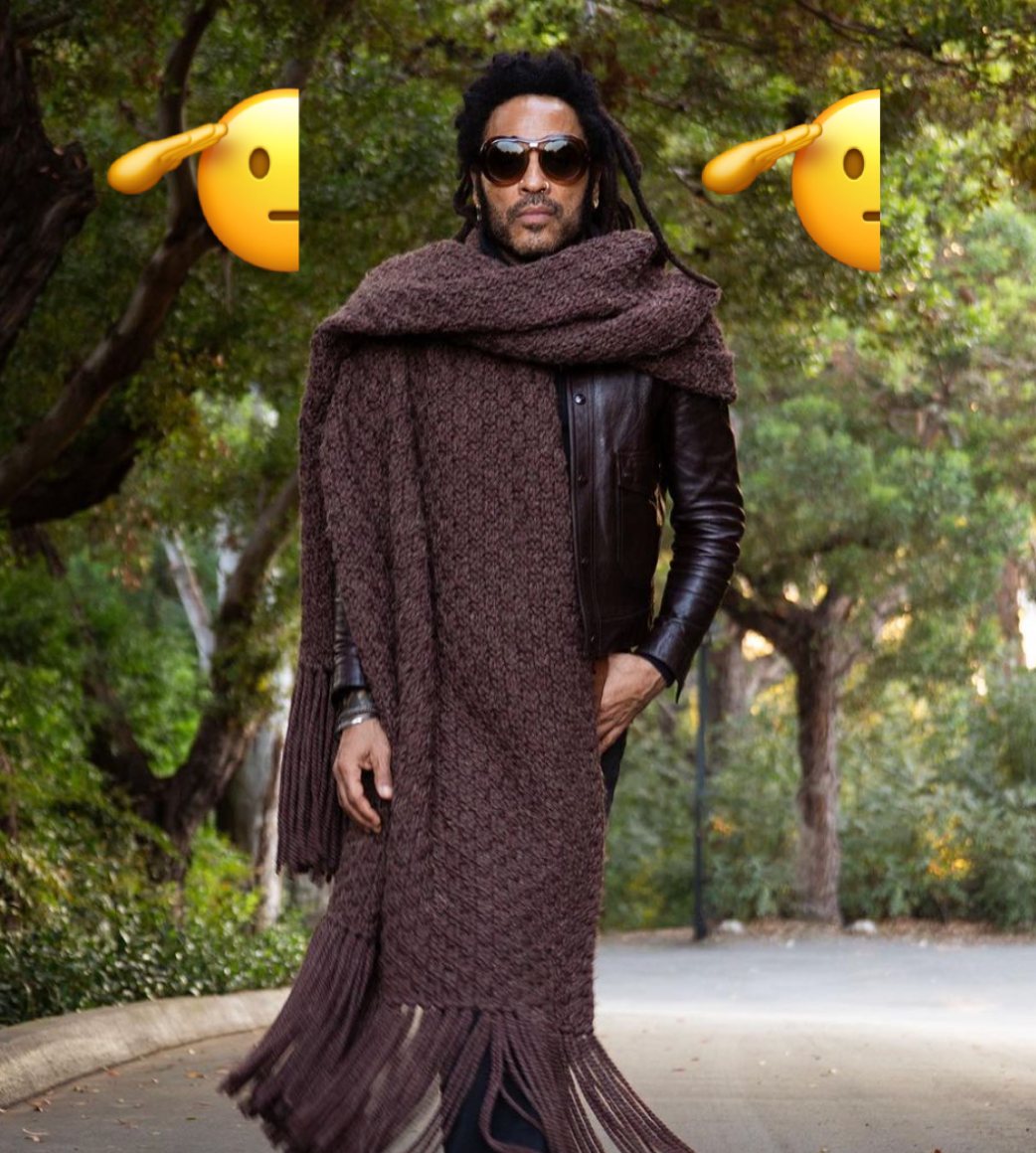 And all I can say is… YES, MR. LENNY KRAVITZ! I'm off to knit all my scarves together so that I may have a scarf as large and wondrous as yours.