Anyone who types in the wrong URL on their search for a Trump Hotel room could be in for a shock.
The domain Trumphotels.org takes users to a satirical website featuring images of immigrants in federal detention centers and quotes on immigration from President Donald Trump, CNET reports.
The photos of people in metal cages and #TrumpHotel "features" are clearly a takedown of Trump's "zero tolerance" immigrant policy that has brought up questions about humanitarian rights, and the ire of people across the country, in recent weeks.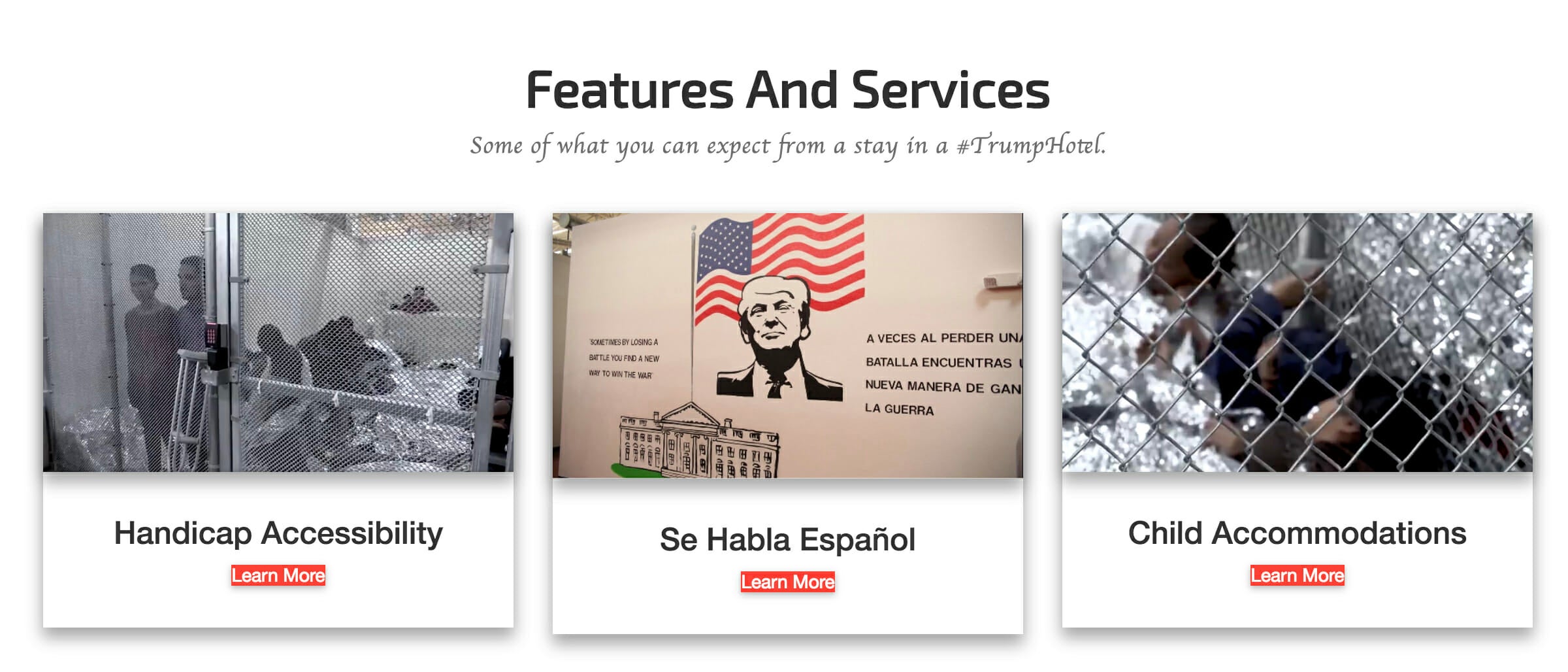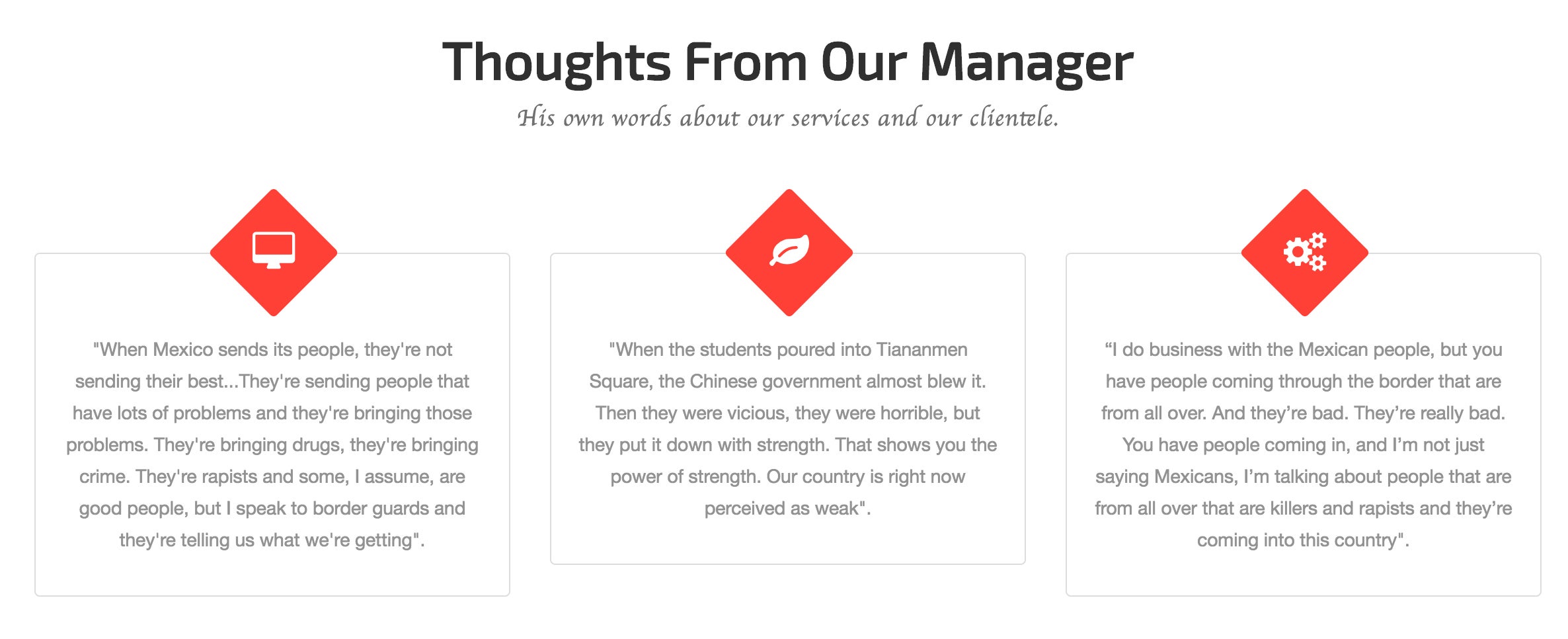 The parody website is only three letters away from Trumphotels.com, the domain for the luxury hotel group.
According to CNET, the Trumphotels.org domain was bought Wednesday but the owner protected their identity with a proxy service. The next day, the president signed an executive order halting his administration's vigorous enforcement of the policy that separated immigrant children from their parents at the U.S. border.
H/T CNET