The president of the United States on Friday had to write the word "hereby" three times before spelling it correctly.
President Donald Trump was attempting to call for an investigation into House Minority Leader Nancy Pelosi (D-Calif.)—who falsely stated that she had never met Russian Ambassador Sergey Kislyak—when the typos occurred. Pelosi later said she never met privately with Kislyak.
In the first tweet, Trump—or possibly one of his staffers—misspelled the word "hear by." It was posted soon after Trump met a group of fourth-graders.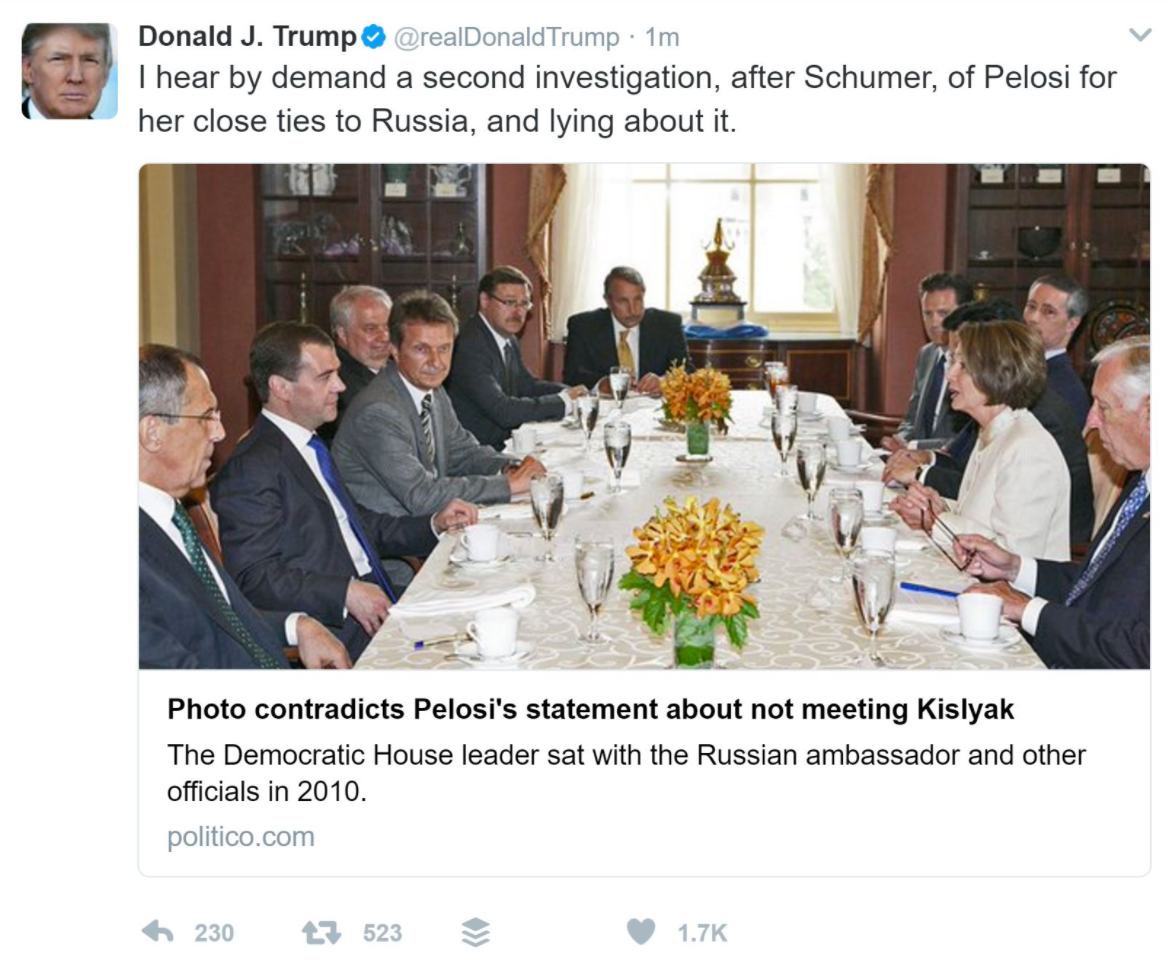 In the second attempt moments later, Trump deleted the errant space, but he still misspelled it "hearby."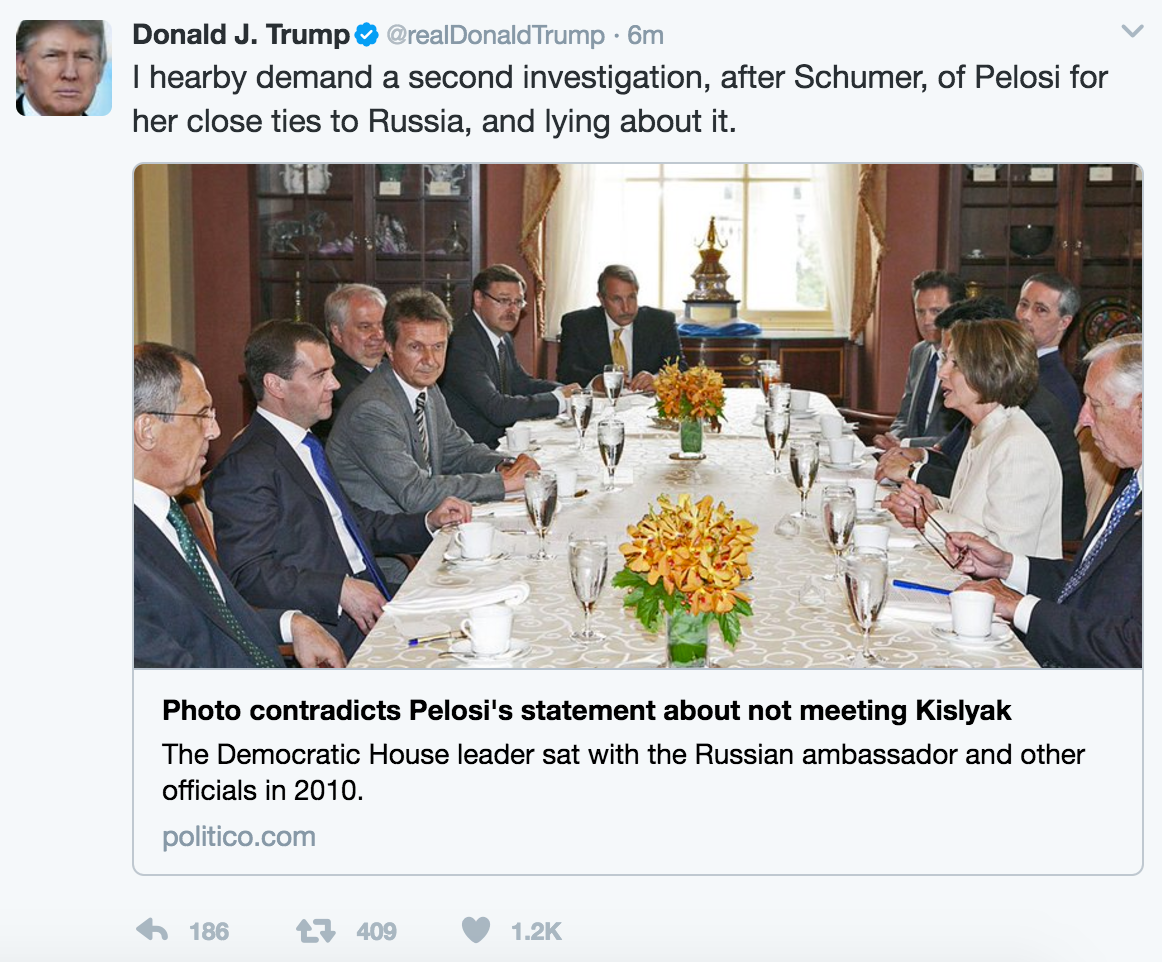 Finally, on the third try, Trump correctly spelled the word.
I hereby demand a second investigation, after Schumer, of Pelosi for her close ties to Russia, and lying about it. https://t.co/qCDljfF3wN

— Donald J. Trump (@realDonaldTrump) March 3, 2017
Of course, the importance of proper spelling was not the point of Trump's tweet. Instead, he's attempting to push back against critics of Attorney General Jeff Sessions, a former Alabama senator and the Trump campaign's chief national security adviser, who falsely stated under oath that he had not met any Russian officials during the 2016 presidential election.
Trump earlier condemned Senate Minority Leader Chuck Schumer for having met Russian President Vladimir Putin. Both Schumer and Pelosi have called for Sessions to resign.
Unlike Sessions, Schumer and Pelsoi did not make false statements about meeting with Russian officials while under oath, a key detail.