In a video that gathered nearly half a million views in a single day, YouTuber Rob Bliss traveled to Harrison, Arkansas, and recorded the reactions of people who approached him as he held a sign that simply read "Black Lives Matter" in public places.
Bliss dubbed Harrison "America's most racist town," and it's evident from the video why he chose to do so. In the video's thumbnail, Bliss is seen holding his sign in front of a billboard promoting "WhitePrideRadio.com" and "AltRightTV.com."
However, the billboard ends up being one of the least shocking things Bliss encounters in Harrison.
The video opens with a clip of a man in a minivan driving past Bliss, who is white, and telling him to "have a little pride in your race brother!"
Next, a couple of people try to warn Bliss that his safety could be in danger if he keeps holding the sign.
"I wouldn't stay after dark, man," a teenager in Air Jordan clothing tells the camera.
A man who makes two passes around the corner where Bliss is standing finally rolls down his window and tells Bliss that he'll come back in 10 minutes and that he better be gone when he does. Bliss edited the man's Arkansas license plate number into the final video.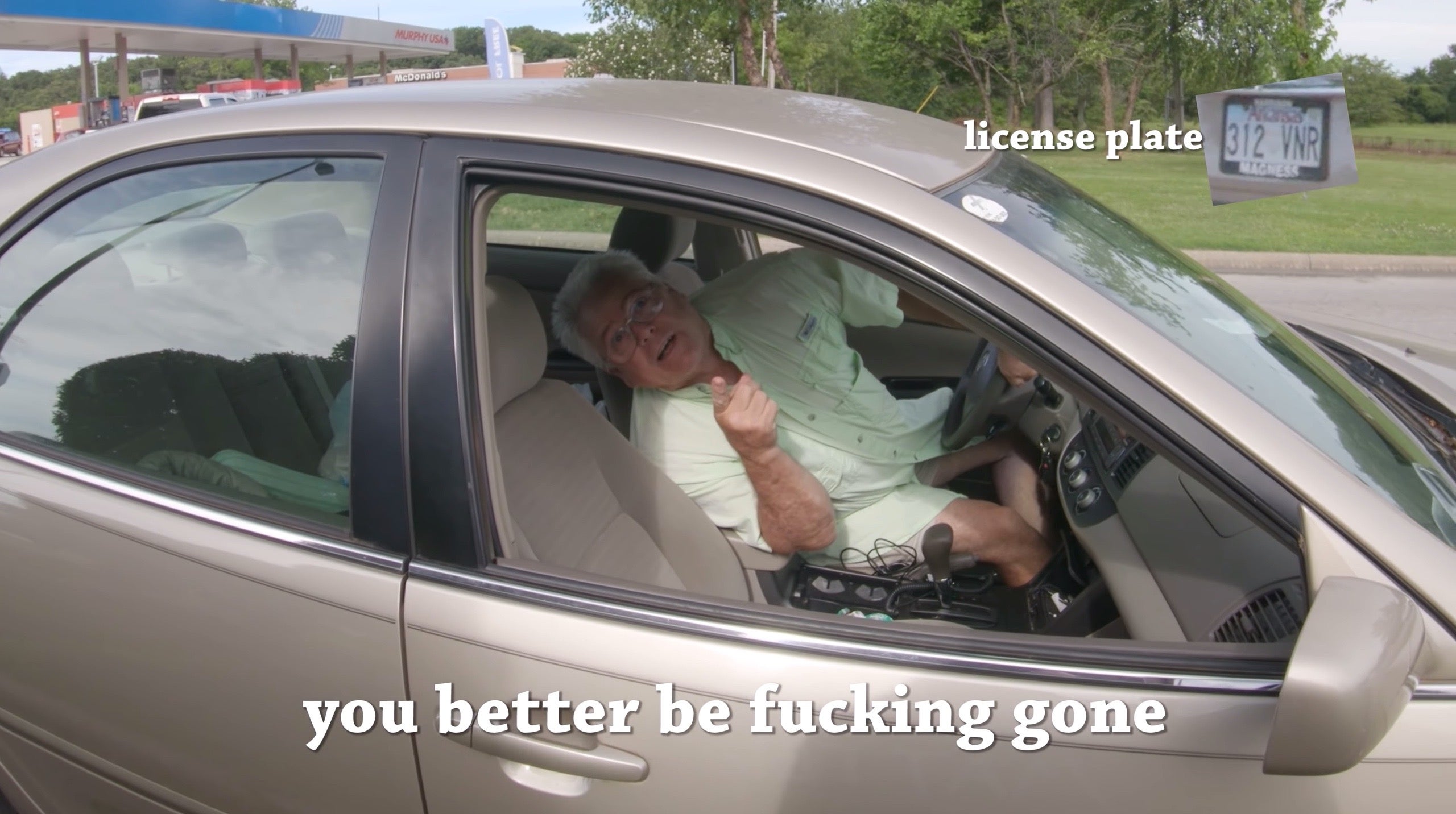 Several motorists shout variations of "no they don't!" and "fuck black lives!" to Bliss throughout the video. One woman, in what appeared to be a black Kia Soul, contradicts herself as she yells at Bliss from a traffic light.
"Fuck black lives!" the woman says. "And I have black friends!"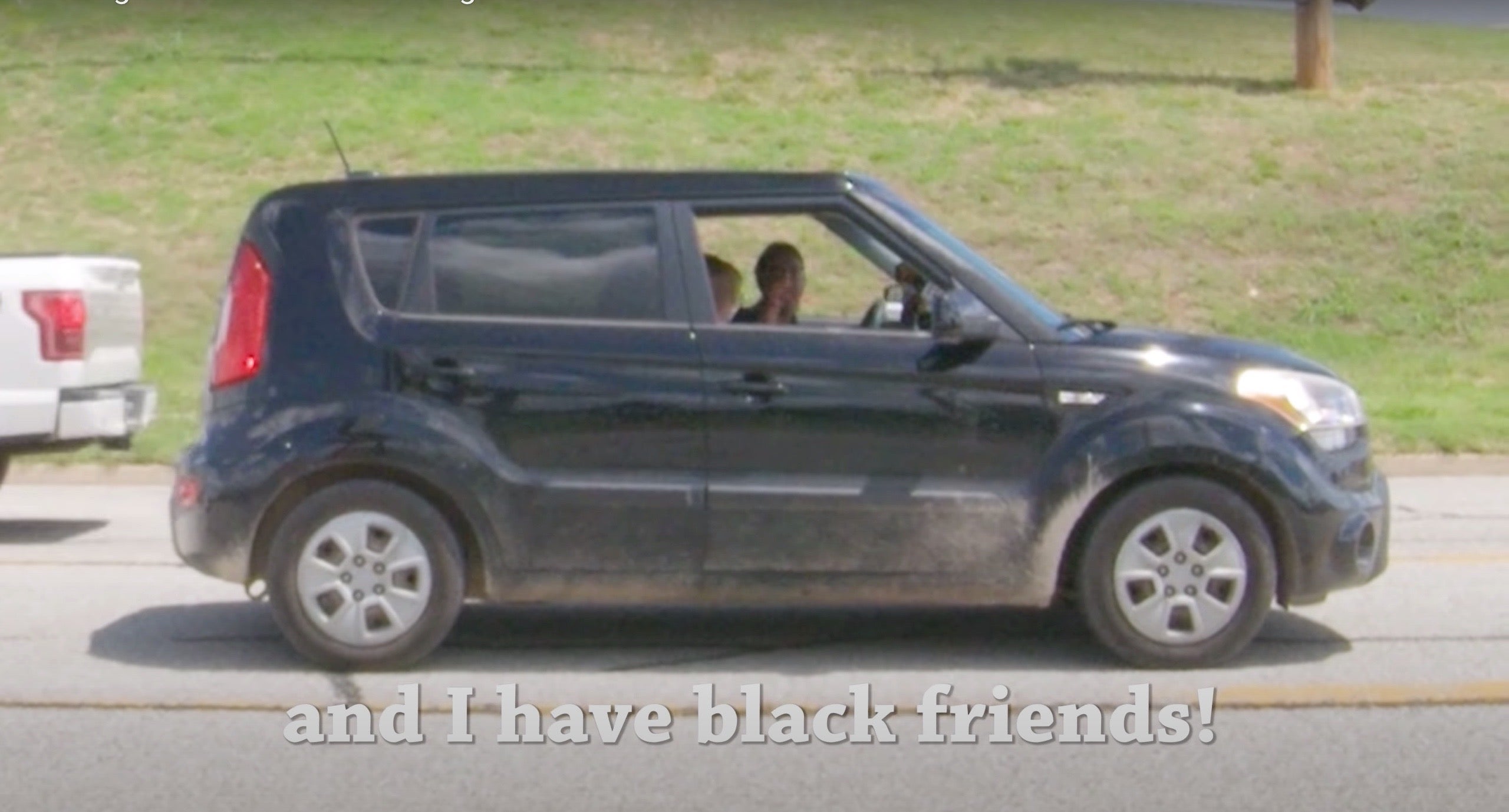 A man with an American flag baseball cap drives by and asks Bliss to "explain to me why a c**n's life matters."
When Bliss sets up outside of a Walmart, the people of Harrison continue to flock to him and his poster.
"This right here is the biggest hoax that ever was," says one man, pointing at the sign.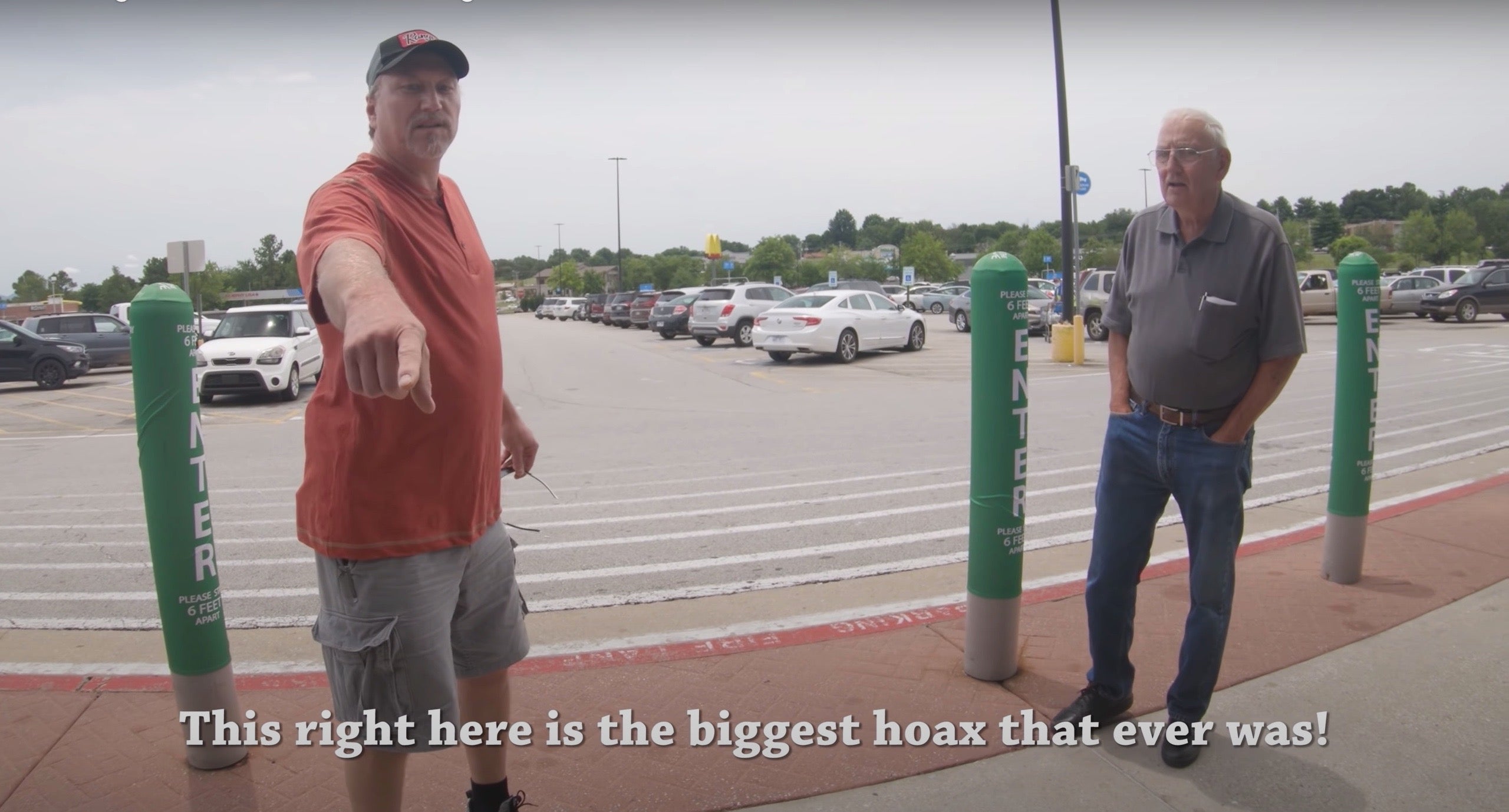 "It's the next thing to ISIS," an older man replies.
The video ends on a somewhat hopeful note as a stranger—whose face was the only one in the video to be blurred for privacy—hands Bliss a note.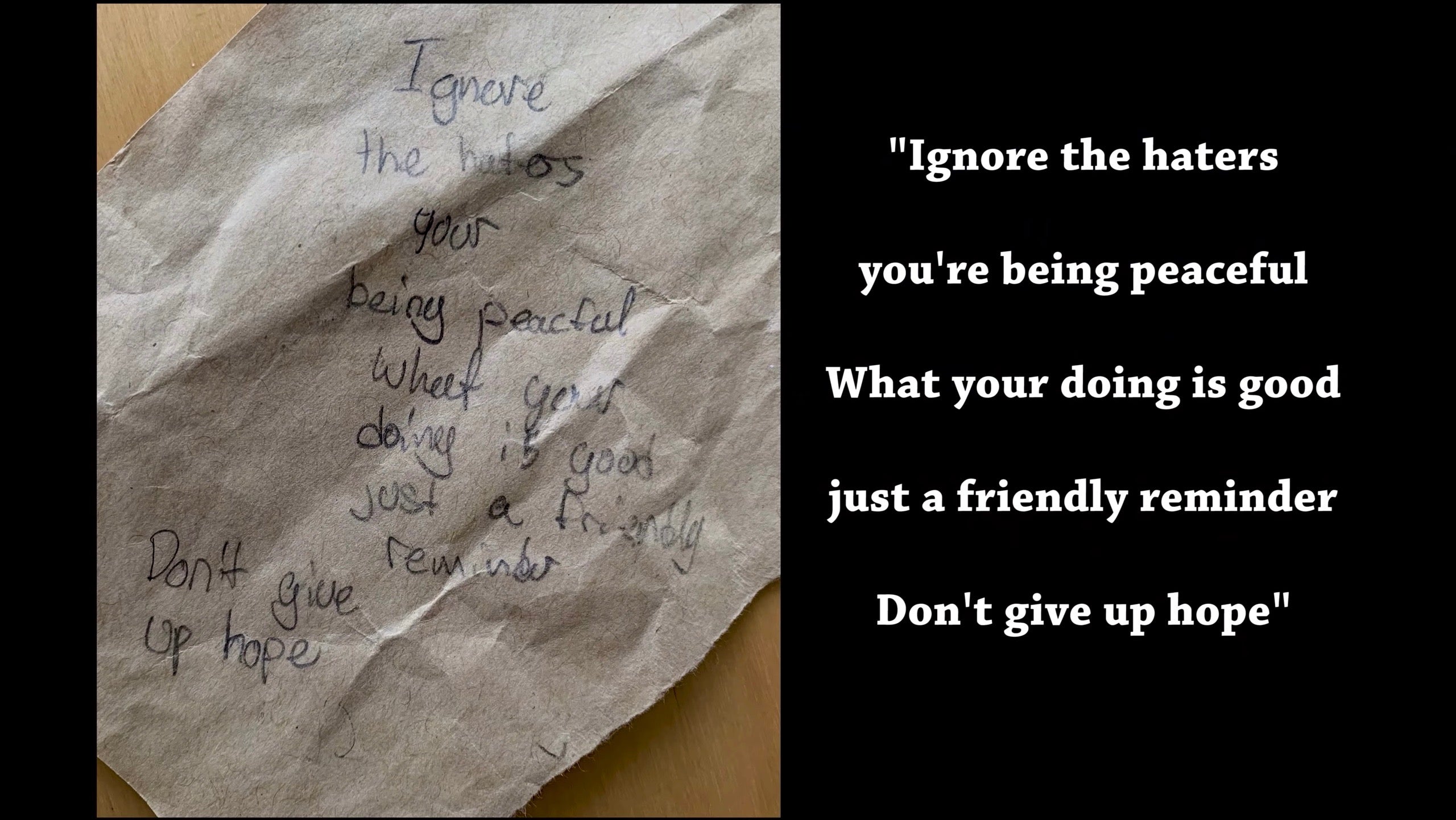 "Ignore the haters you're being peaceful," the note reads. "What you're doing is good, just a friendly reminder, don't give up hope."
---
Must-reads on the Daily Dot