From fighting for the right to legal, safe abortions to ending segregation, women have worked tirelessly to ensure that equality is something that isn't just afforded to the ruling classes. While there is still a lot more to accomplish, remembering how much women have put on the line is motivational in itself.
This Women's History Month, we are celebrating the women who have helped made a few cracks in that infamous glass ceiling. Here are 1o of the greatest.
1) Rosa Parks

"I would like to be remembered as a person who wanted to be free… so other people would be also free."
Rosa Parks became a prominent leader in the U.S. civil rights movement when in 1955, she refused to give up her seat at the front of a city bus in Montgomery, Alabama, to a white passenger. Parks was arrested and she and her husband lost their jobs because of her civil actions, going without full-time employment for nearly 10 years.
Despite their struggles, Parks' decision to firmly stand up for herself and say, "No, I'm not," in a deeply segregated South led to a 381-day boycott of blacks refusing to take public buses. It was the first large-scale demonstration against segregation in the country and the city was eventually forced to integrate its bus system.
2) Margaret Fuller

"I am suffocated and lost when I have not the bright feeling of progression."
Margaret Fuller was an American teacher, critic, writer, and feminist who became the first full-time book reviewer in journalism.
Most known for her 1845 book, Woman in the Nineteenth Century, Fuller inspired young women to strive for independence from the home, get an education, and reject the comforts of being a housewife. The first edition of her book sold out within a week and sparked a national conversation about women's rights. She also advocated for prison reform and the emancipation of slaves.
3) Amelia Earhart

"Never do things others can do and will do, if there are things others cannot do or will not do."
In 1928, Amelia Earhart became the first female aviator to fly across the Atlantic Ocean. As the 16th woman to ever receive a pilot's license, she set a world altitude record for women at 14,000 feet and was idolized for banding together with an organization of female pilots called the Ninety-Nines, encouraging women to take up aviation.
Earhart even planned on teaching friend and first lady Eleanor Roosevelt how to fly, pushing her to get a learning permit. But in 1937, during an attempted trip across the globe, Earhart disappeared over the Pacific Ocean. Earhart was never found, but in what would be her final letter to her husband, she wrote: "Please know I am quite aware of the hazards. I want to do it because I want to do it. Women must try to do things as men have tried. When they fail, their failure must be but a challenge to others."
4) Betty Friedan

"Who knows what women can be when they are finally free to be themselves."
Born to a Russian-Jewish immigrant family, Betty Friedan was a women's rights activist and the author of the 1963 book that essentially ushered in the second wave of feminism, The Feminine Mystique. After getting a degree in psychology at Smith College, Friedan was a housewife and stay-at-home mother for a decade until she realized she was dissatisfied with the monotony of her life. This led to a series of studies that became her thesis-turned-book about how a woman's reliance on her husband creates false values that are damaging and invites discrimination.
Friedan went on to become the president of the largest women's movement group, National Organization for Women, campaigning for equal employment rights, women's representation in government, legalized abortion, and more. She also founded what is now known as NARAL Pro-Choice America, which is still working to repeal strict abortion laws in the country.
5) Gloria Steinem

‪"We need to remember across generations that there is as much to learn as there is to teach."‬
A prominent trailblazer during feminism's second wave, Gloria Steinem continues to advocate for equality and women's rights today. The journalist and activist gained national recognition after going undercover as a Playboy bunny to expose the sexist and underpaid position. She went on to become a founding editor of New York magazine, covering progressive social issues, protests, sit-ins, and rallies for women.
She later founded her own publication, Ms. Magazine, along with a number of organizations like Ms. Foundation for Women, which raises awareness of human rights, racial equality, and pro-choice activism. Steinem who once said, "Some of us are becoming the men we wanted to marry," still speaks and writes about women's rights around the world.
6) Frida Kahlo

"At the end of the day, we can endure much more than we think we can."
Kahlo was a revolutionary Mexican self-portrait artist born in the middle of political chaos, which she famously depicted in her artwork. She was also inspired by the many personal tragedies she endured, like contracting polio at age 6 and a tragic bus accident that left her crippled.
Kahlo was politically active and part of the Young Communist League and the Mexican Communist Party. Her husband Diego Rivera, who she often called "big baby," described her work as "paintings that exalted the feminine qualities of endurance and truth, reality, cruelty, and suffering."
7) Beyoncé

"We need to reshape our own perception of how we view ourselves. We have to step up as women and take the lead."
Born and raised in Houston, Beyoncé has become an international role model for women of all ages and colors. Through her lyrics advocating for racial equality, ending police brutality, and equal rights for women, Beyoncé has made an impact—especially as a woman of color in a business dominated by white men.
Before she was Beyoncé the icon, the singer-songwriter was part of Destiny's Child, a contemporary R&B group that preached a cool version of girl power. In 2016, Beyoncé released her visual Grammy-nominated album, Lemonade, sparking a national conversation about sex, monogamy, race, and reclaiming power. That same year, she became the most Grammy-nominated female musician of all time.
8) Malala Yousafzai

"I don't want to be remembered as the girl who was shot. I want to be remembered as the girl who stood up."
During a time in Pakistan when television and music were banned, women were prevented from going shopping, and schools were closing because of the Taliban's military hold on the Swat District, Malala Yousafzai remained not just brave but outspoken.
Yousafzai wrote for the BBC Urdu under a pseudonym and appeared in a New York Times documentary about her fears of the Taliban and her passion for equal education. In 2012, a gunman entered her school bus and shot her in the head. She survived, and the attack led to protests across Pakistan, making her a stateswoman for equal rights. 
At 17-years-old, Yousafzai became the youngest ever laureate to receive the Nobel Peace Prize, with Time listing her as one of "The 100 Most Influential People in the World" in 2013.
9) Michelle Obama

"You see, our glorious diversity—our diversity of faiths, and colors and creeds―that is not a threat to who we are, it makes us who we are."
Michelle Obama was the first black woman to become the first lady of the United States. Obama graduated from Princeton University and Harvard Law, and went on to work as a lawyer and community organizer in Chicago. During her monumental years in the White House from 2009 to 2017, Obama became a prominent role model for women, advocating for health and wellness through initiatives like "Let's Move!" and education for young girls abroad with "Let Girls Learn."
 "It is our fundamental belief in the power of hope that has allowed us to rise above the voices of doubt and division, of anger and fear that we have faced in our own lives and in the life of this country," Obama said, during her final address as first lady.
10) Audre Lorde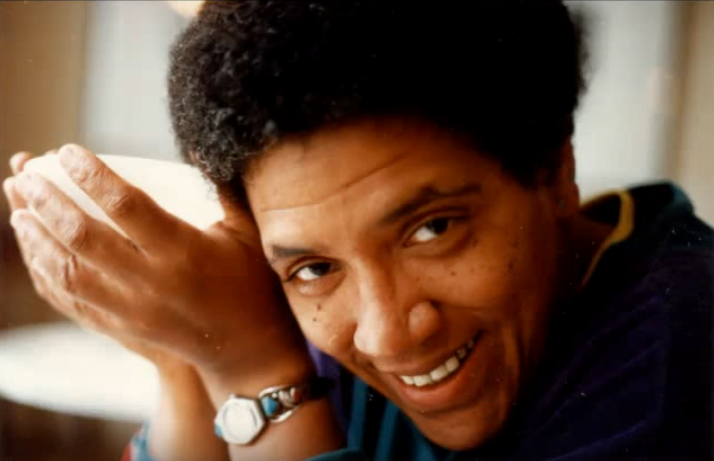 "When we speak, we are afraid our words will not be heard or welcomed. But when we are silent, we are still afraid. So it is better to speak."
Audre Lorde, a self-described "black, lesbian, mother, warrior, poet," remains a role model for modern-day intersectional feminism. Lorde dedicated her life's work challenging discrimination against women, people of color, and LGBT community.
Lorde's poetic works, including her most notable, From a Land Where Other People Live in 1973 and The Black Unicorn in 1978, explored the marginalization of gay communities and women of color, inspiring readers to stand up against social injustice. Her writing, which grew more personal over time, encouraged people to celebrate their differences instead of to discriminate.