Vince McMahon, the co-founder and former CEO of the WWE, is synonymous with wrestling. But his role within the organization has been in flux over the last year after misconduct and hush money allegations went public in June 2022.
McMahon returned to the WWE as executive chairman in January. In early, November he sold off $700 million in stock in TKO Group, the parent company of the WWE.
While McMahon is in the spotlight less these days, Vince McMahon memes continue to flourish.
Vince McMahon reaction meme
Perhaps one of the most enduring Vince McMahon meme formats is a three- or four-panel reaction meme template featuring the exec's increasingly ecstatic faces.
As Know Your Meme points out, it's often compared to the "galaxy brain" meme format. But the McMahon meme started circulating around 2013 and actually came before the brain.
The original clip is from an April 2002 in-ring segment where McMahon interviews potential personal assistants. After a few interviews, wrestler Stacy Keibler walks out, gets on his desk, and does a striptease. This is what McMahon is reacting to.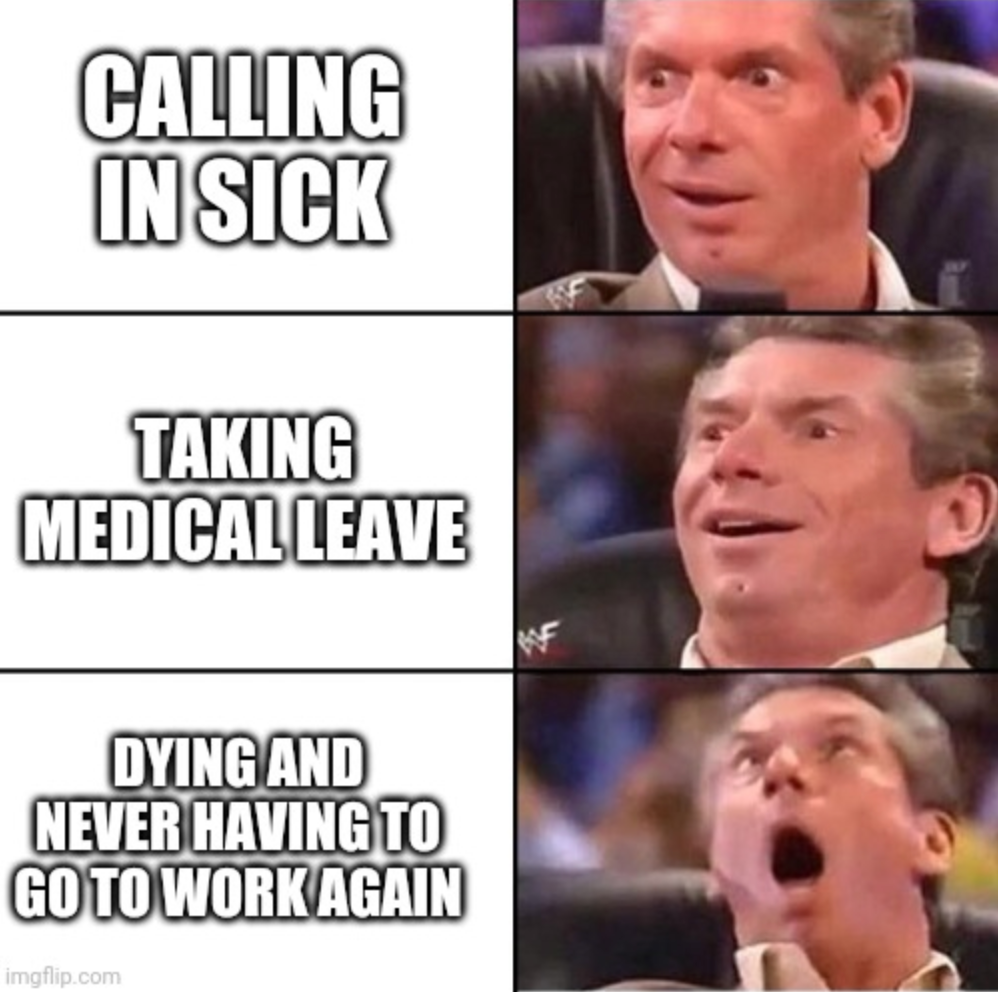 In one of the earlier versions of the meme, circa 2013, McMahon is reacting to a bodybuilder. It was first shared as a GIF before becoming the panel meme.
The McMahon reaction meme is largely used to express delight or excitement. In a later version of the meme, the last panel shows McMahon with red laser eyes.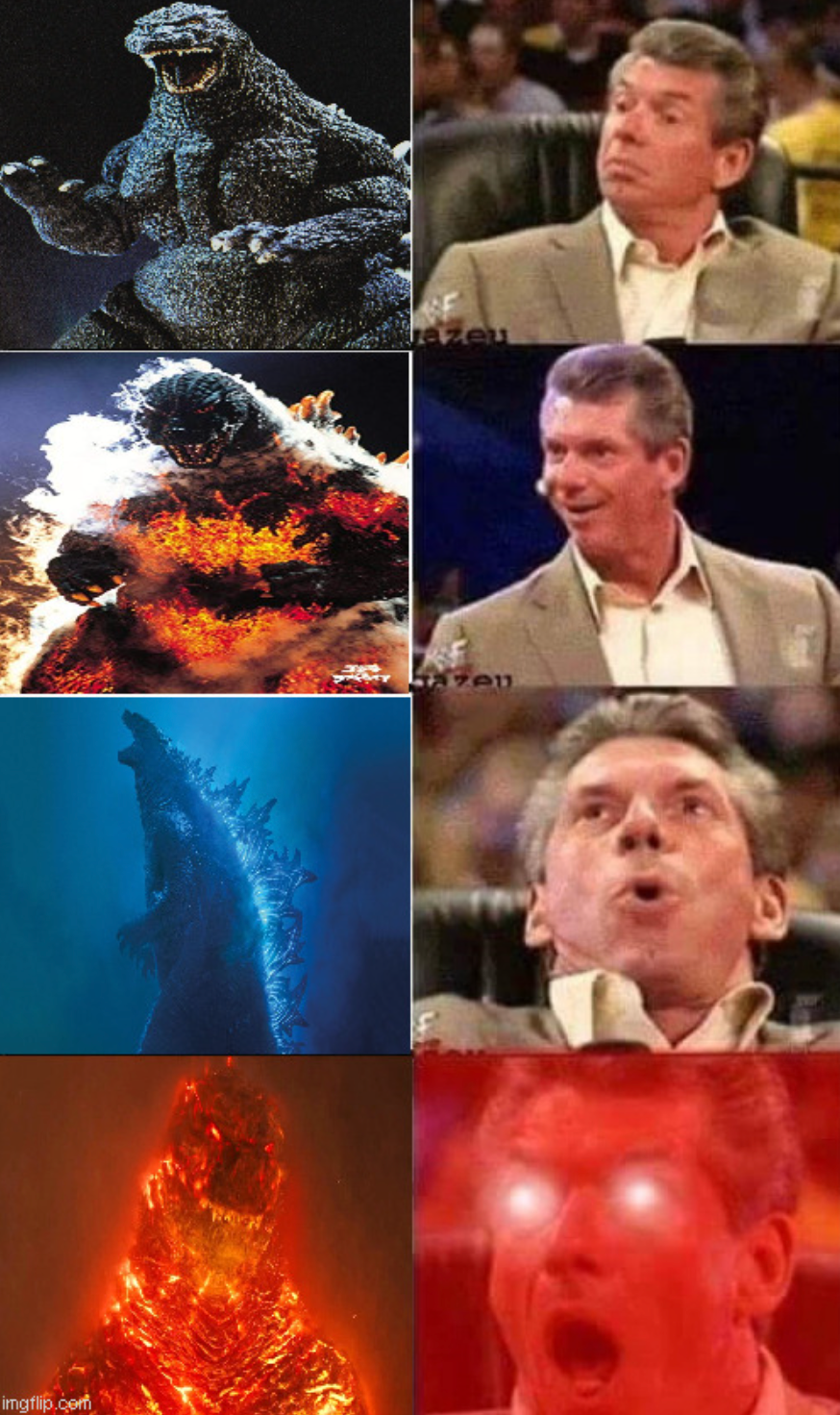 Vince McMahon crying meme
A newer Vince McMahon meme has gone viral on TikTok and X, largely for nostalgic purposes.
It's a scene from the 2020 documentary Undertaker: The Last Ride, in which McMahon tears up while discussing his friendship with wrestler The Undertaker. He then makes a "cut" sign with his hand as he continues to get emotional.
"Can you tell us what it was like on MySpace?" reads the caption on one viral TikTok that uses the meme. Others went with some variation of "Dad, tell me about _____." The crying meme started circulating in October.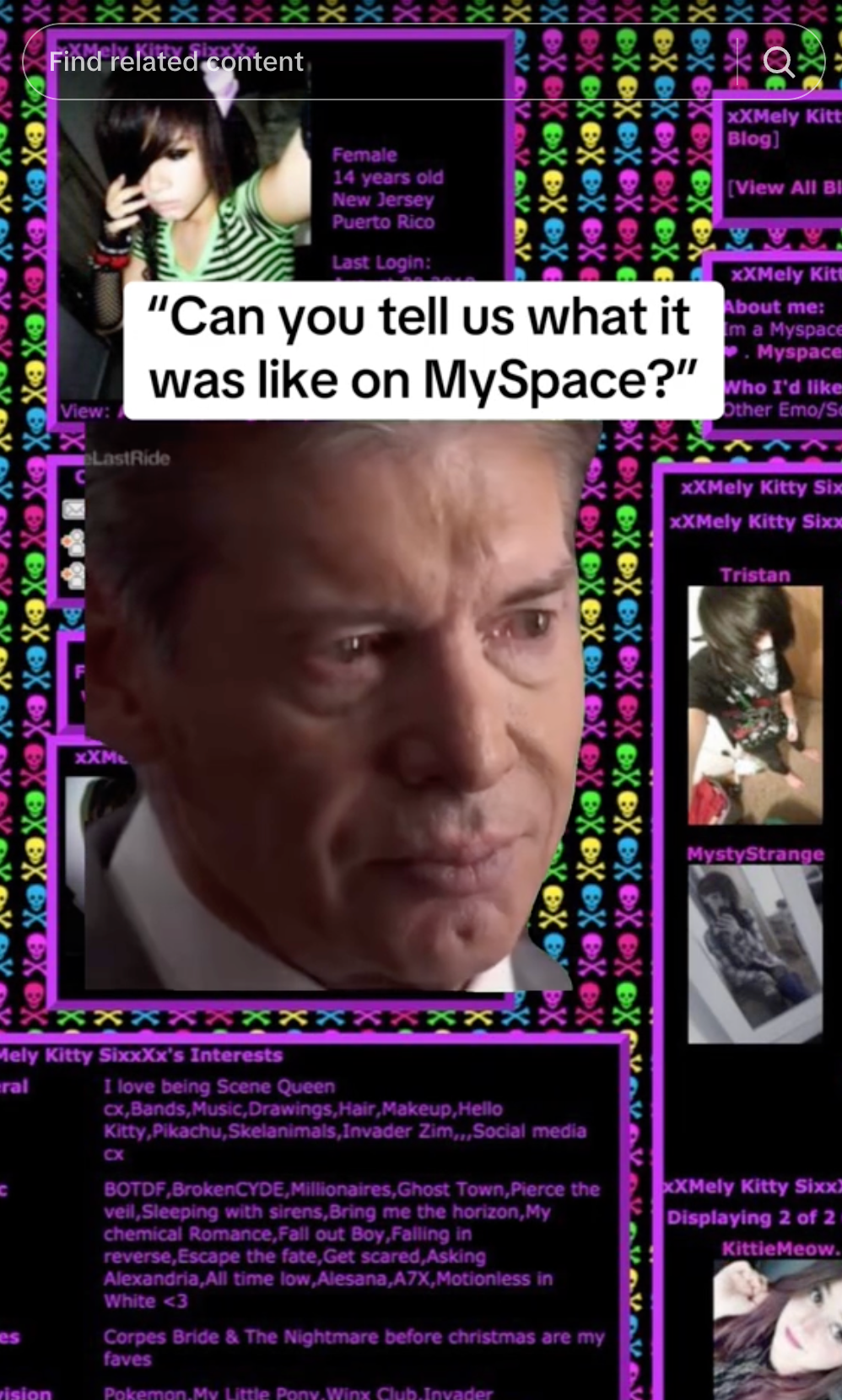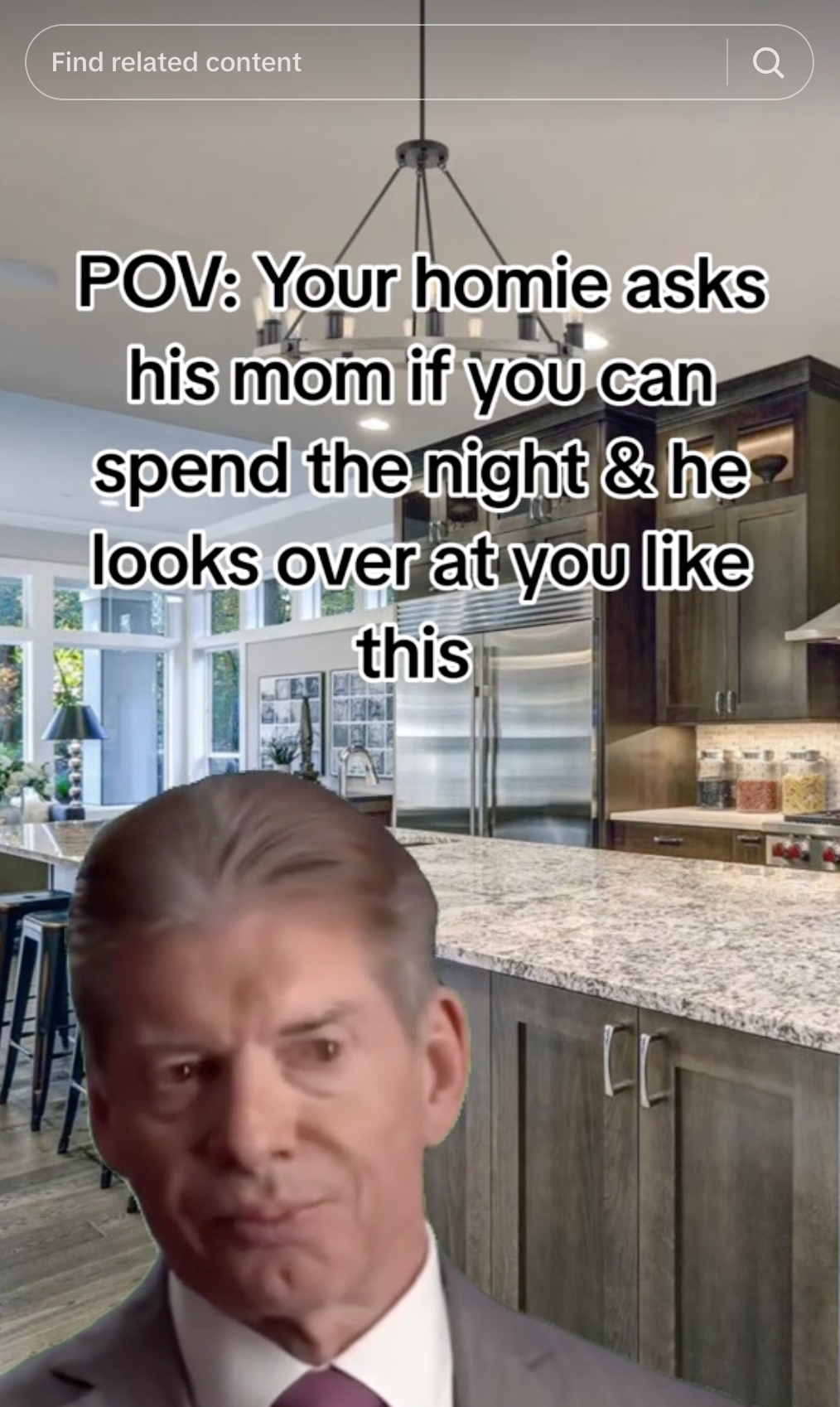 McMahon allegations
In June, allegations of sexual harassment and misconduct against McMahon went public, and he quickly announced he would retire from the WWE.
McMahon is alleged to have paid hush money to at least four women to settle the misconduct claims, which were internally investigated by the WWE. That investigation concluded in November 2022.
McMahon was subpoenaed in July of this year, as federal law enforcement is still investigating the case.

We crawl the web so you don't have to.
Sign up for the Daily Dot newsletter to get the best and worst of the internet in your inbox every day.