Given that large swaths of Tumblr specialize in rebloggable photos of cats and shirtless, musclebound actors and models, it was more or less inevitable that some genius would seek to marry the two concepts. The result is a blog called Des Hommes et des Chatons, or "Men and Kittens," which finds striking similarities between the two species.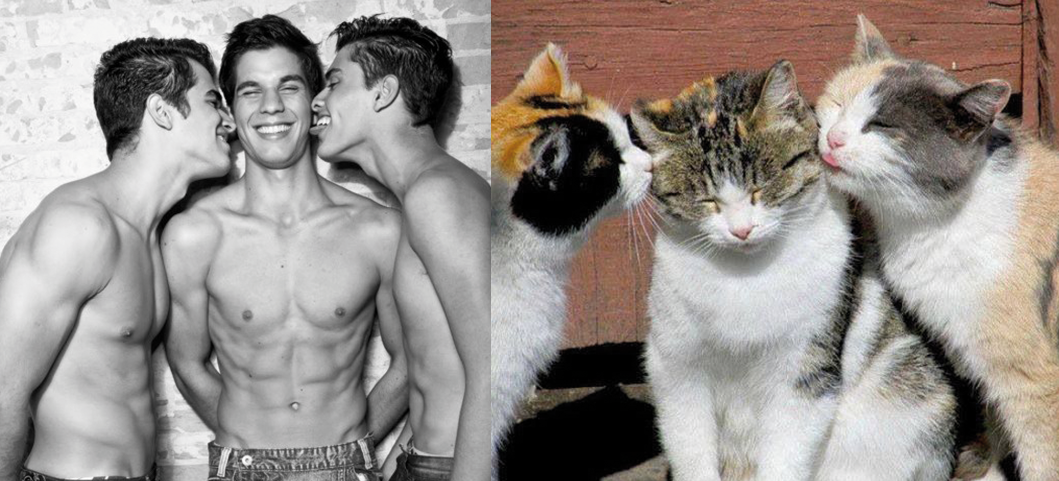 What's instantly striking about the project is the implication that there's no pose a hot dude can strike that a cat cannot match, and vice versa. Scroll through long enough and you're liable to start thinking that these photogenic men and kittens are invaders from the same moody but aesthetically perfect planet.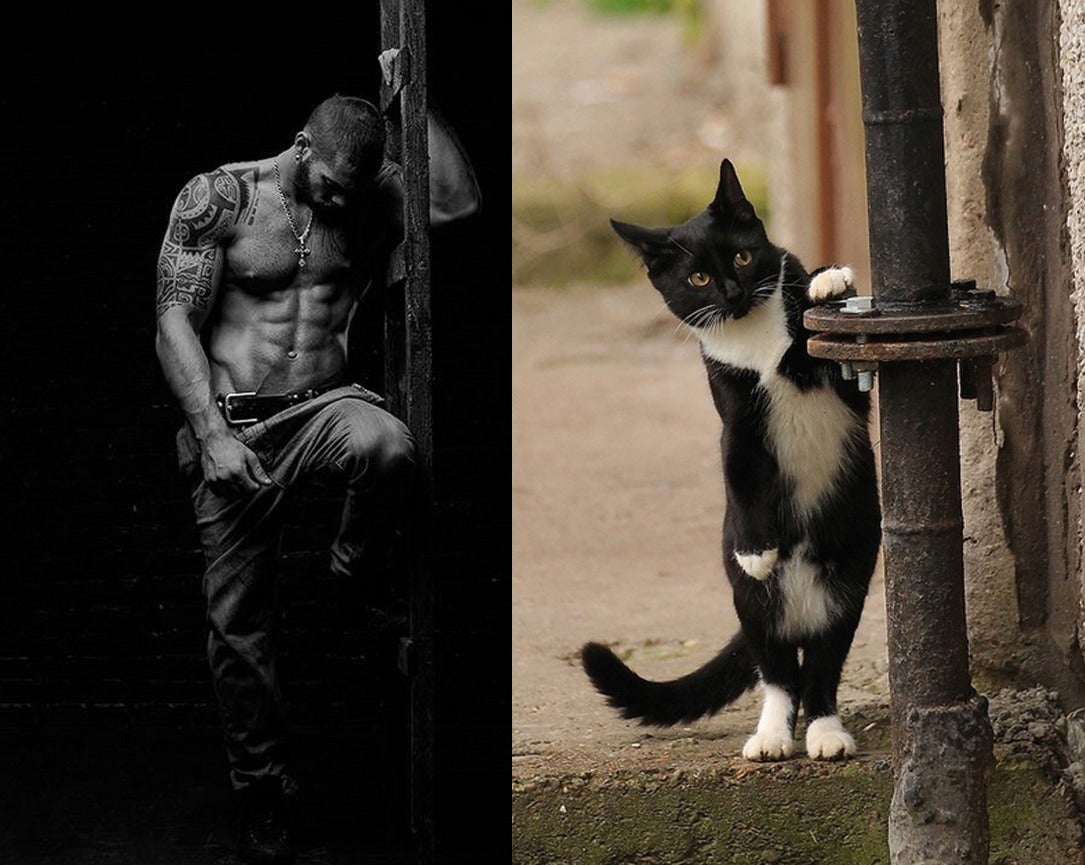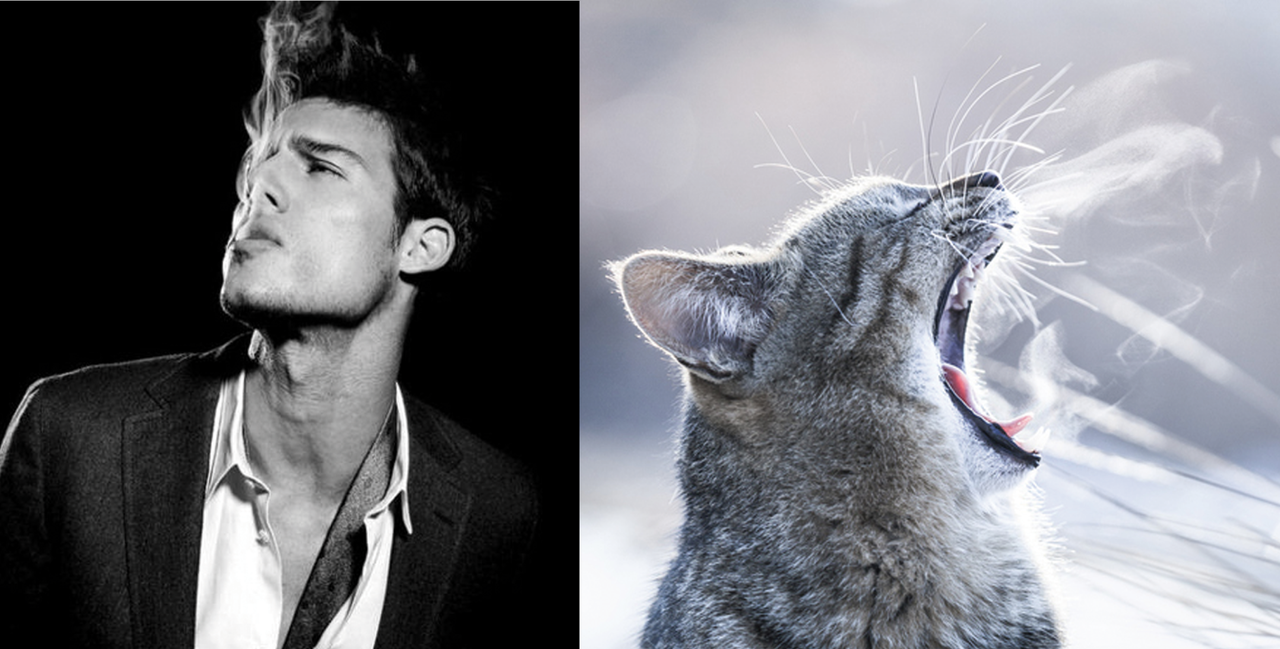 Ultimately, whether it's the feline or masculine side of the image, we are left with the same uneasy questions: What are these things doing? What might they want? Are they mad at us right now? Is there something we could do to please them? You'll never know, but you'll never get tired of asking. 
Photos via deshommesetdeschatons/Tumblr