Art lovers everywhere are familiar with dogs playing poker. Now, the hounds seem to be seeking some refreshment at the bar.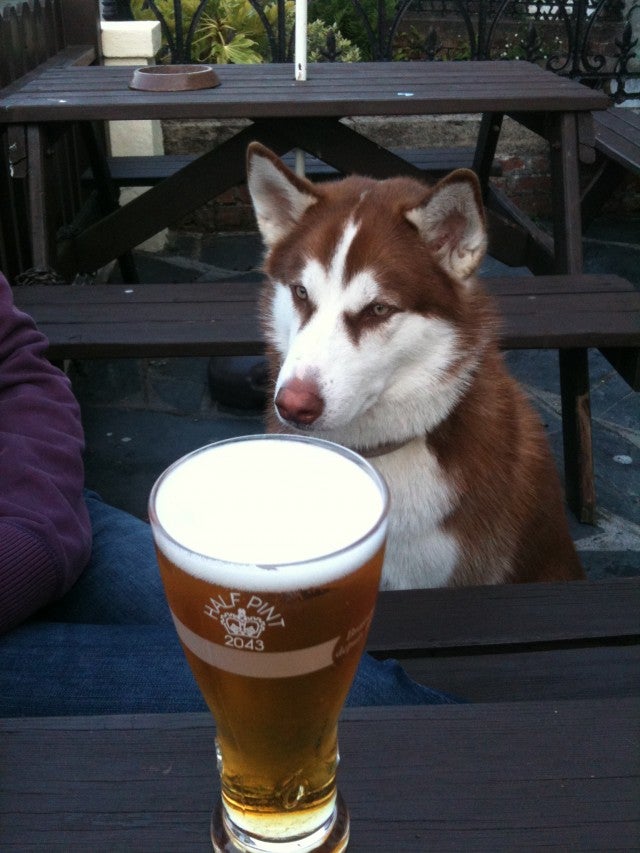 I present to you the Tumblr blog Dogs In Pubs.
The blog collects user-submitted photos of dogs who patiently sit at bars throughout England. The site stresses that "One of the best, most welcoming sights in a public house is the presence of a pub pooch," adding that "they're an essential part of what makes British pubs so great."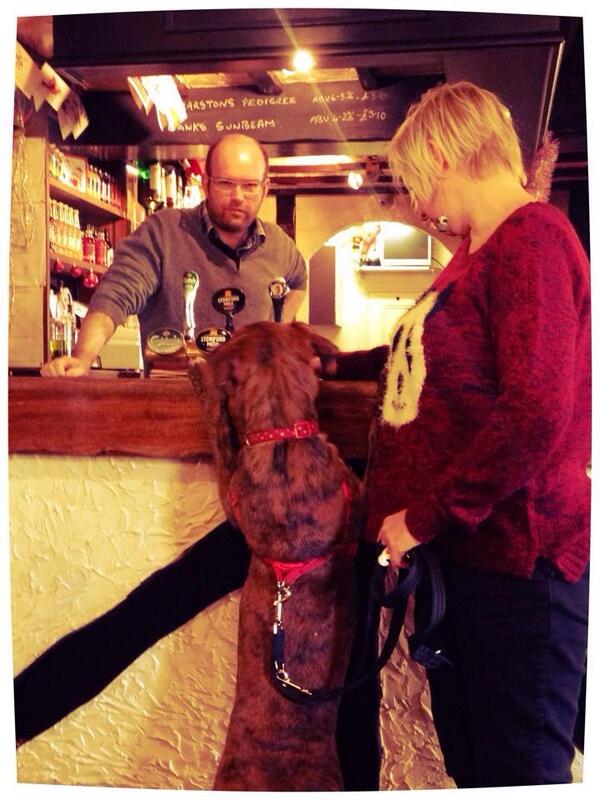 It's hard to refuse those puppy dog eyes when your pooch is silently begging for table scraps in the kitchen. Now, little Fido wants a sip of your craft beer. And perhaps some peanuts.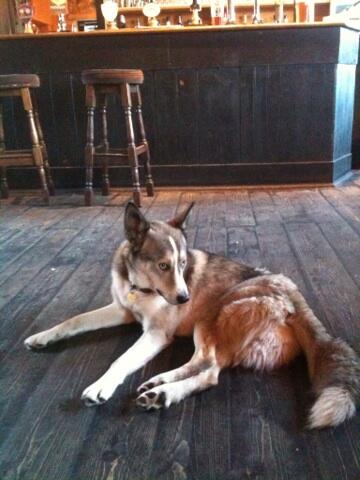 Nat Morris, the owner of "Toby," gives his dog treats when people tweet "feed" to his Twitter account.
H/T to Thrillist / All photos via DogsInPubs/Tumblr