A Sunday evening tweet from Terry Crews is drawing backlash over the phrase "Black supremacy."
Crews wrote that white people need to unite with Black people if the country wants to dismantle white supremacy.
"Defeating White supremacy without White people creates Black supremacy," Crews wrote. "Equality is the truth. Like it or not, we are all in this together."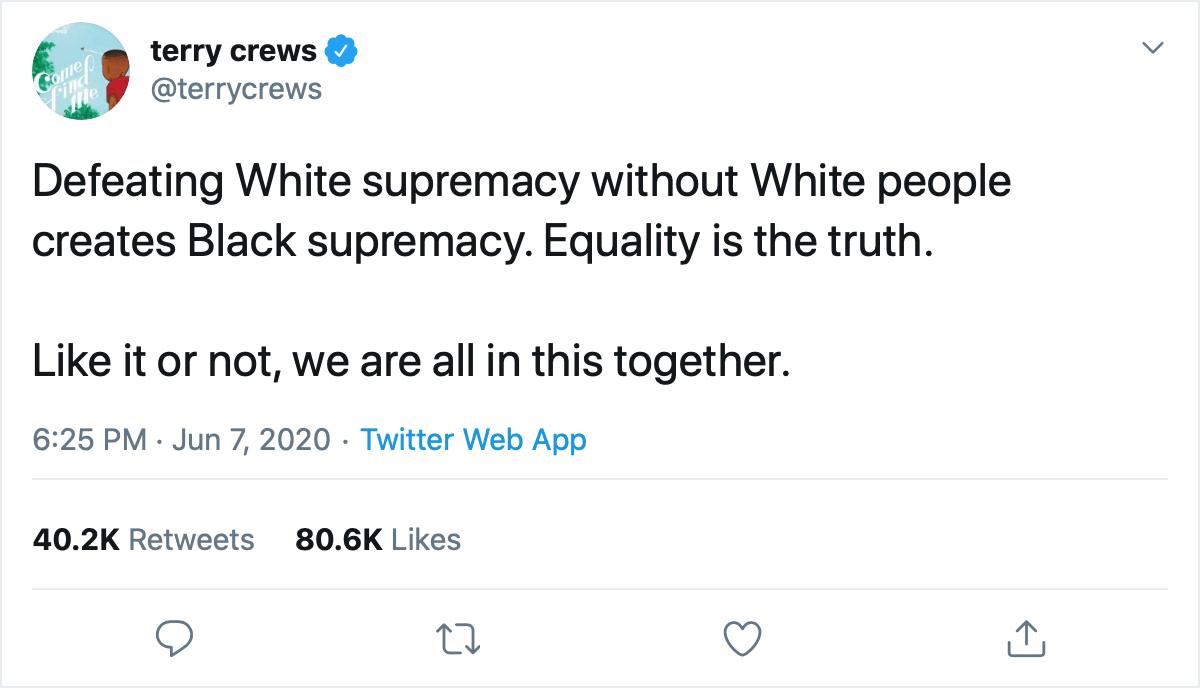 Critics of Crews' tweet wrote that his platform is "too large" for him to say something so "inaccurate" and "unproductive."
"So, brother: here's why your tweet is a problem," Twitter user @BenjaminPDixon wrote. "1. Black supremacy isnt possible unless we rewrite the last millennium. 2. Who's doing this without whites? Plenty of allies 3. Your voice is too big to tweet so inaccurately, unproductively & provide cover for white supremacy."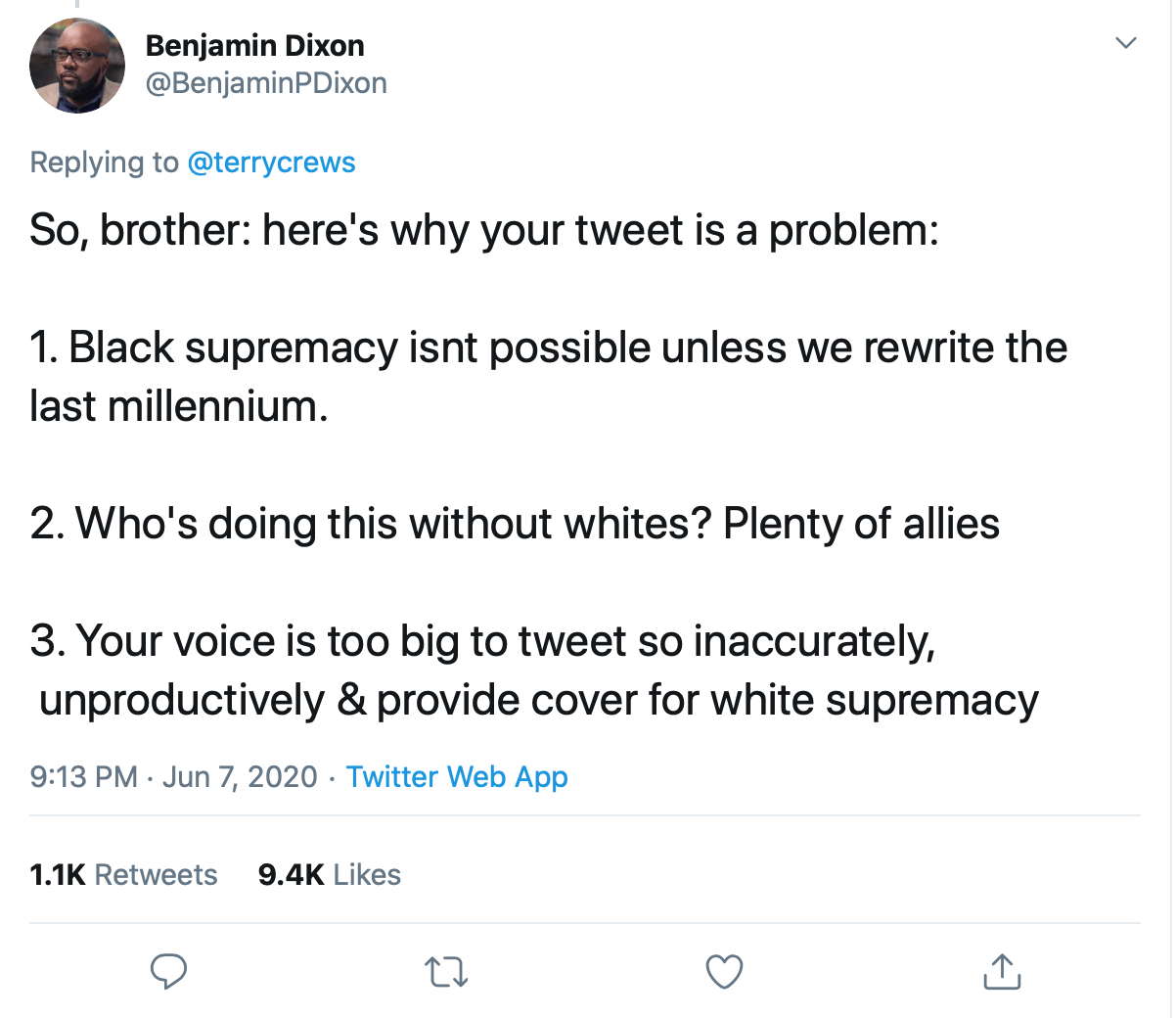 Others found that this take was in line with the character Crews portrayed in the 2004 comedy White Chicks, Latrell Spencer, a wealthy man who has internalized the anti-Blackness of upper-class society.
"Someone said 'Terry Crews was not playing a character in White Chicks,'" Twitter user @4TheCulture___ wrote.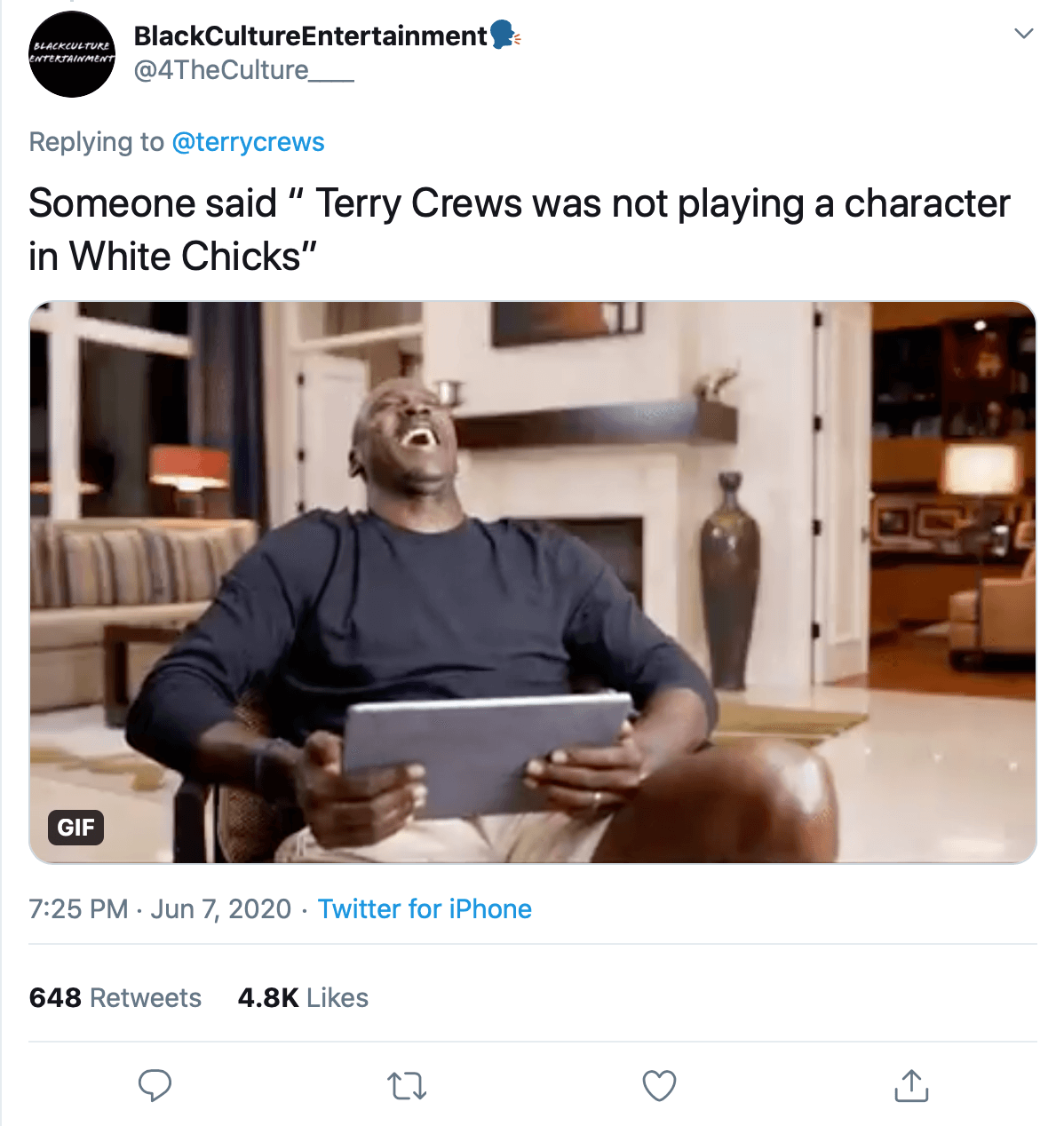 The math behind Crews' suggested solution just didn't add up for actor Orlando Jones, who told Crews as much.
"Black supremacy?" Jones wrote. "We represent 13% of U.S. population, hold no institutional power & gaslight our coworkers. We got 99 problems and your math isn't the only 1. #StrongerTogether."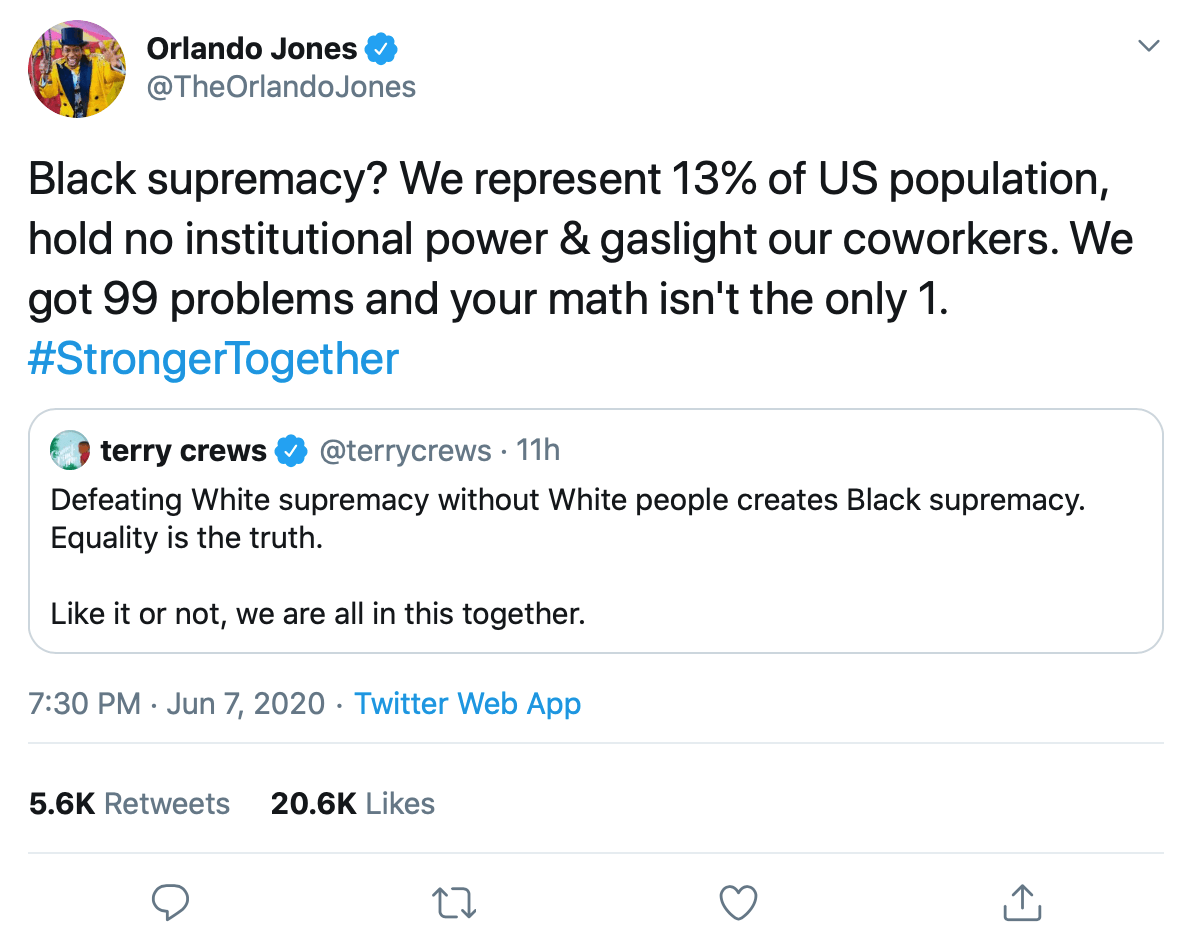 Many were disturbed over his insinuation that Black people would commit any of the atrocious acts that have perpetuated white supremacy.
"Also important to note even if Black people were to own all of the world's wealth and power, how dare he insinuate we would kill and pillage humanity to keep it," Twitter user @kaykaypolitiks wrote. "We have different ethics, and supremacy has never been the goal. Crews needs to deal with his internalized racism."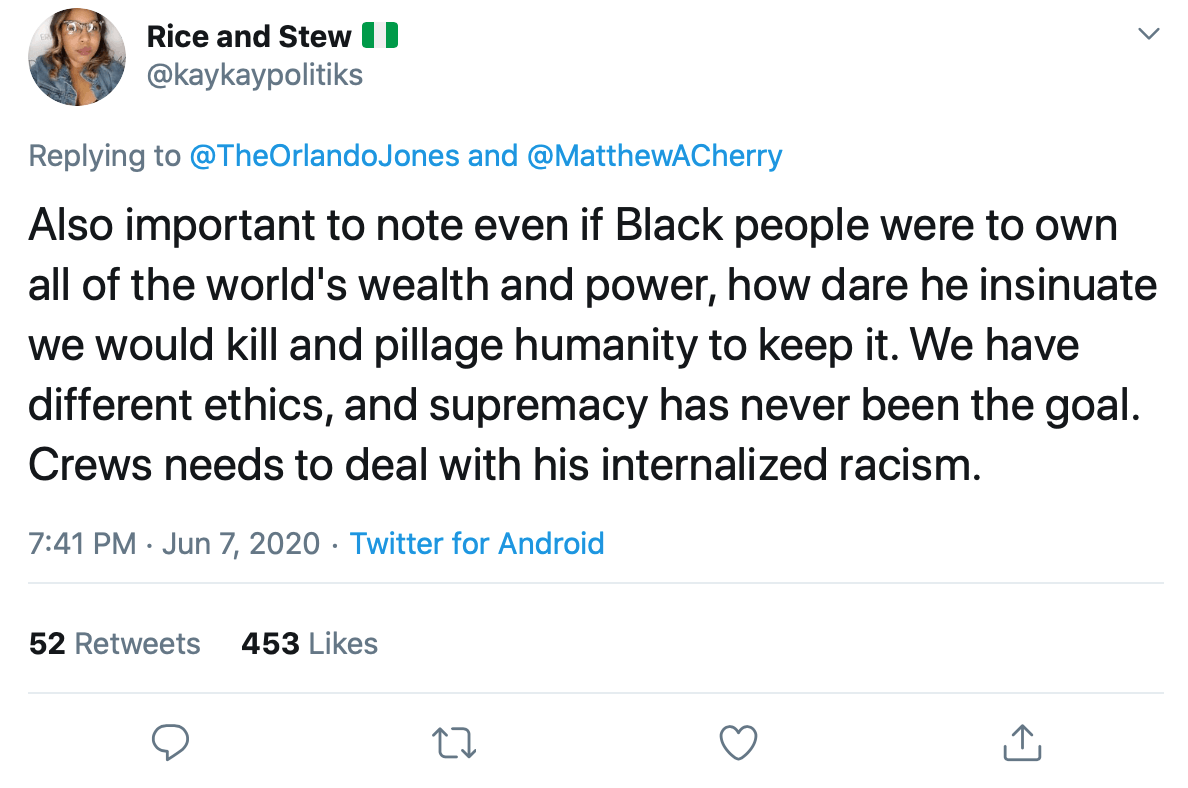 According to Complex, this isn't Crews' first go-round saying questionable things online. Previously, Crews discredited Gabrielle Union's takedown of America's Got Talent for a "clear lack of diversity" in the production, hair, and makeup staff. Later, he apologized for not standing by her.
READ MORE:
H/T: Complex