With a reputation for amusing memes, witch hunts, and cute pictures of animals, Reddit is perhaps not the first destination for breaking scandals. But could a simple picture posted on the popular r/AdviceAnimals be a major news scoop for the site?
Coming in the form of the well-known Confession Bear macro, the image reads, "I've been in a secret same-sex relationship with an anti-gay Republican U.S. Senator for 3 years – I'm going public with it 3 weeks from today."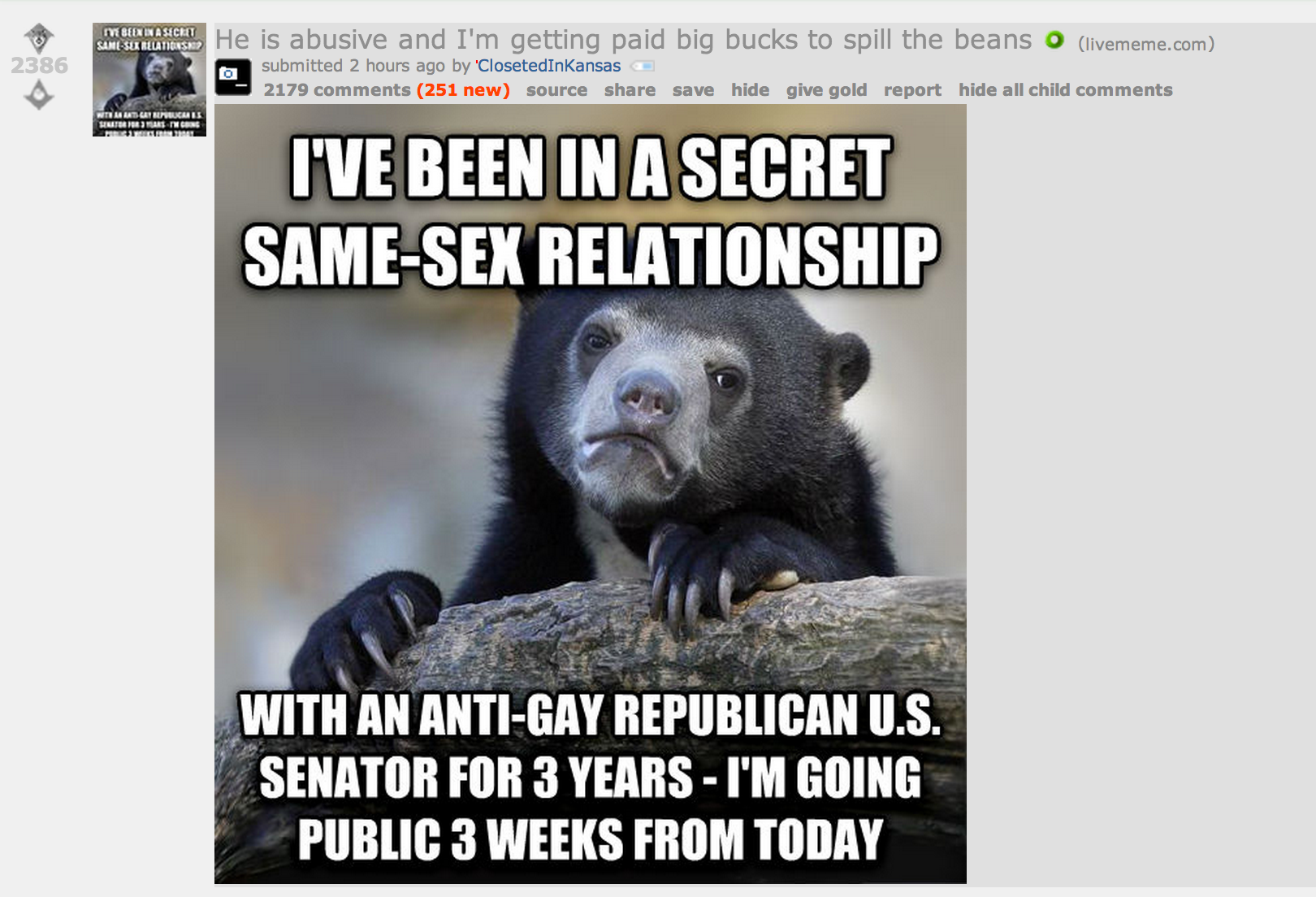 Confession Bear is kind of like Reddit's version of apps like Secret and Whisper. Last year, a user confessed to a murder using the image, a claim that was shortly investigated by police, though it's not clear if that investigation ever bore fruit.
Naturally, given the completely pseudonymous nature of the posts, most people don't take them too seriously. A popular response to most Confession Bears is this GIF of Will Ferrill's Ron Burgundy character:  
The redditor who posted the meme added this to the title: "He is abusive and I'm getting paid big bucks to spill the beans." That redditor, ClosetedInKansas, has since deleted the account altogether. The geographical link in the username led some redditors to make an tenuous connection to the two U.S. Senators from Kansas, Jerry Moran and Pat Roberts.
Whatever the outcome of this meme is, and despite the disbelief, I've set a reminder in my calendar to make sure to check the news on April 10. Who knows, OP may very well deliver.