"I'm still hungover from last night," Bill said in between bites of a large soft pretzel dipped in horseradish sauce. "But I wanted to come out today anyway. These meetups are awesome."
Bill, who didn't reveal his last name, was one of many redditors who turned out on June 15 for Global Reddit Meetup Day. The worldwide event is held each year in mid-June to commemorate Reddit's anniversary. Across the world that day, thousands of redditors from hundreds of countries were gathering. In Delaware, they cleaned up an adopted highway. Thousands of miles away in Latvia, another group of redditors shared some delicious J??i cheese with Reddit cofounder Alexis Ohanian and general manager Erik Martin.
In Philadelphia, 80 of the local subreddit's more than 10,000 subscribers, including Bill, congretated around pretzels and horseradish. Led by moderators Simon_The_Cannibal and Bevatron, the meetup took place at Frankford Hall, a bar and restaurant that's a staple in the city's hip Fishtown neighborhood.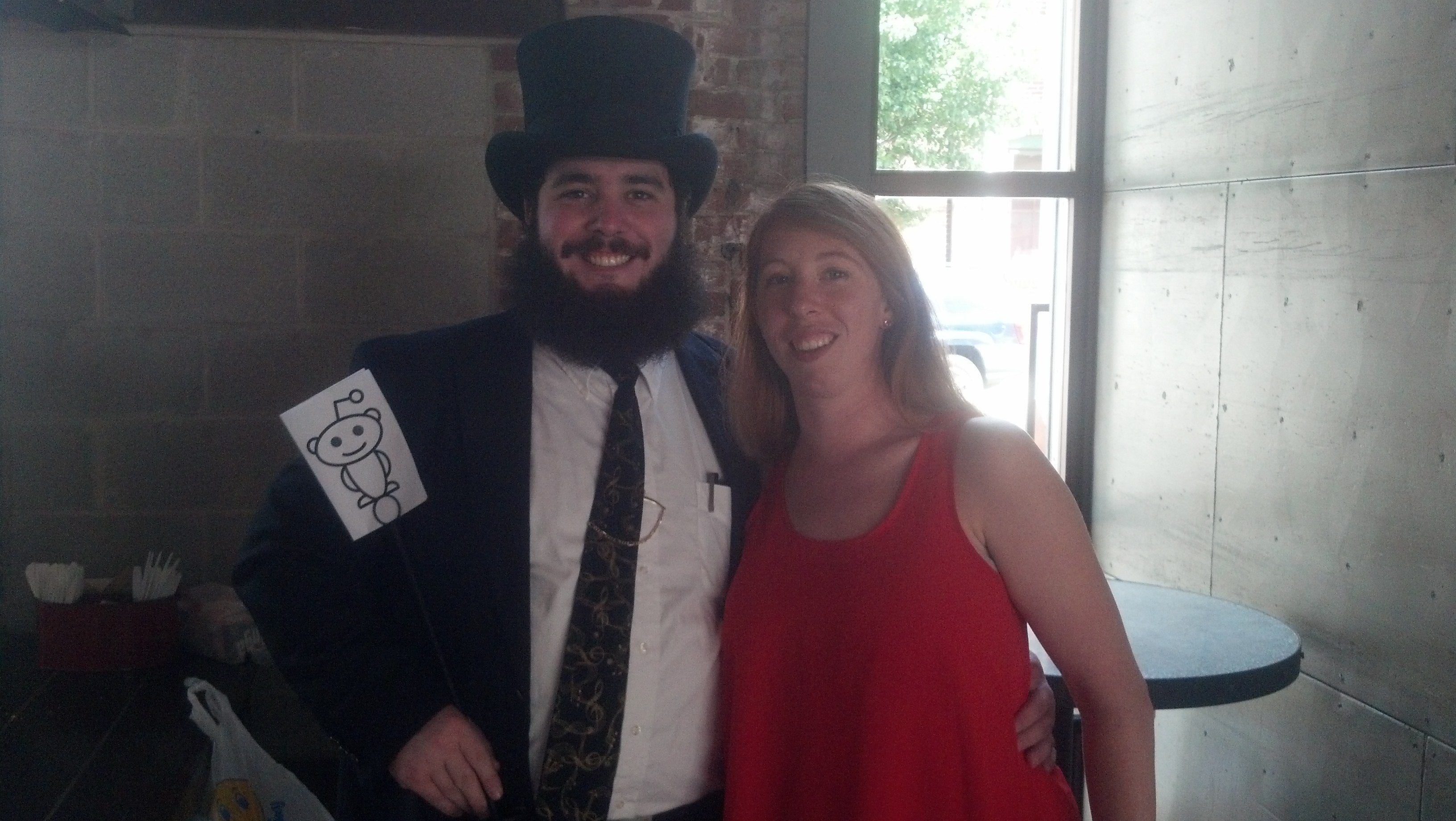 Redditors Simon_The_Cannibal (left) and Bevatron (right) helped to organize the meetup. Photo via Simon_The_Cannibal
A courtyard in the middle of the property was brimming with activity as patrons enjoyed the open air. Several varieties of craft brew and large soft pretzels were passed around the tables as redditors played board and card games: Jenga, Munchkin, Cards Against Humanity, a more offensive version of the party game Apples to Apples.
Even if they weren't engrossed in games, redditors were buzzing. There was a din of laughter, chatter, and phone notifications that began promptly at the event's noon start time and continued for hours. While some attendees knew each other from outside friendships or previous meetups, others chose Global Reddit Meetup Day as their debut outing.
Floating around the crowd was redditor "Matt," who was sporting a T-shirt for the Divine Lorraine Hotel. The hotel, which saw its heyday in early 20th century, has since been abandoned. It is a favorite spot for urban spelunking, with photographs of its breathtaking facade and spooky interior hallways constantly posted to Reddit. Images or stories of the Divine Lorraine are posted to the subreddit so often that the community has grown weary of them. Almost every submission is flooded with downvotes and comments that tend to convey "Not again!"
"DOWNVOTE!" several redditors yelled jokingly at Matt as he moved around the room.
That exchange, like the meetup itself, shows how much Reddit's cultural influence is moving offline. Just a decade ago, there was a thick wall that divided online and offline identities, defined by both social taboos against the social Internet (everyone online was a nerdy loser) as well as the Web's relatively small size. Now Reddit, with 71 million unique visitors every month, is everywhere. Its culture bleeds into offline life.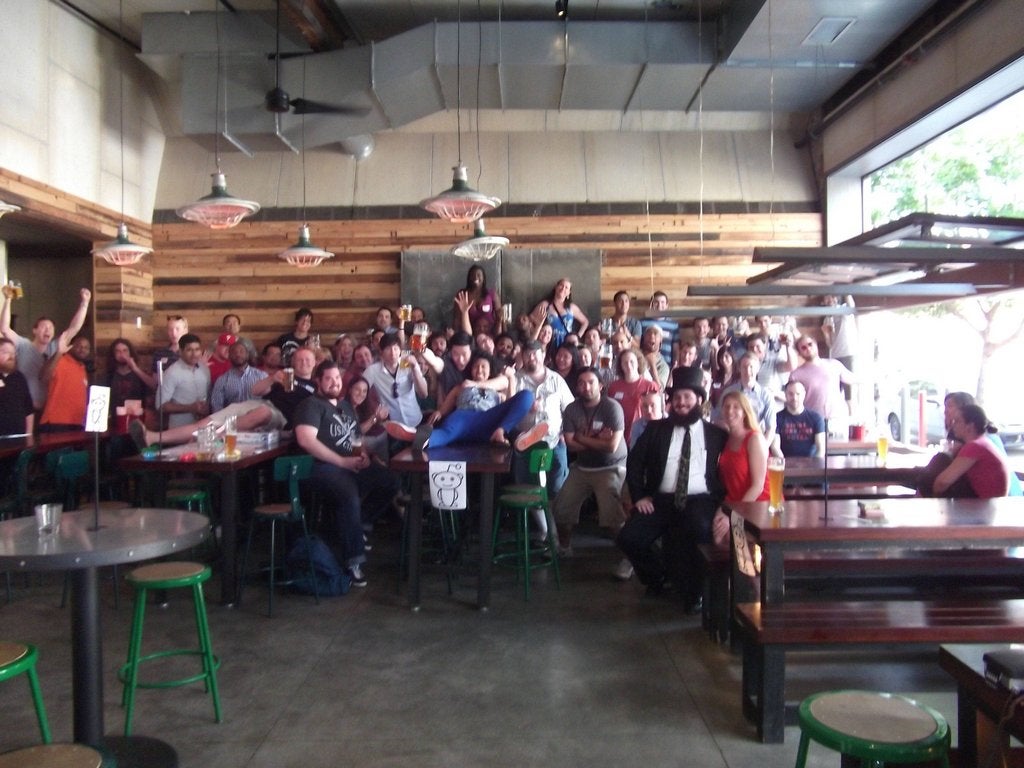 Photo via Simon_The_Cannibal