When you hear "divorce" and "statistics" in the same sentence, it's usually someone pointing out the long odds of a lengthy, successful marriage. It's a neat inversion, then, that a recent divorcée has been seeking emotional balance in Tumblr-compiled data gleaned from the months after she and her partner split.
"Quantified Breakup" is a blog that has helped its author, multimedia reporter Lam Thuy Vo, identify the trends of her healing process—especially in those moments when it feels like nothing can change for the better. "Divorce is hard," the description reads. "Putting this process into numbers, images and data visualizations is helpful. It yanks me out of these all-consuming moments of sadness and helps me understand how, perhaps as time passes, things are going to be ok in the long run."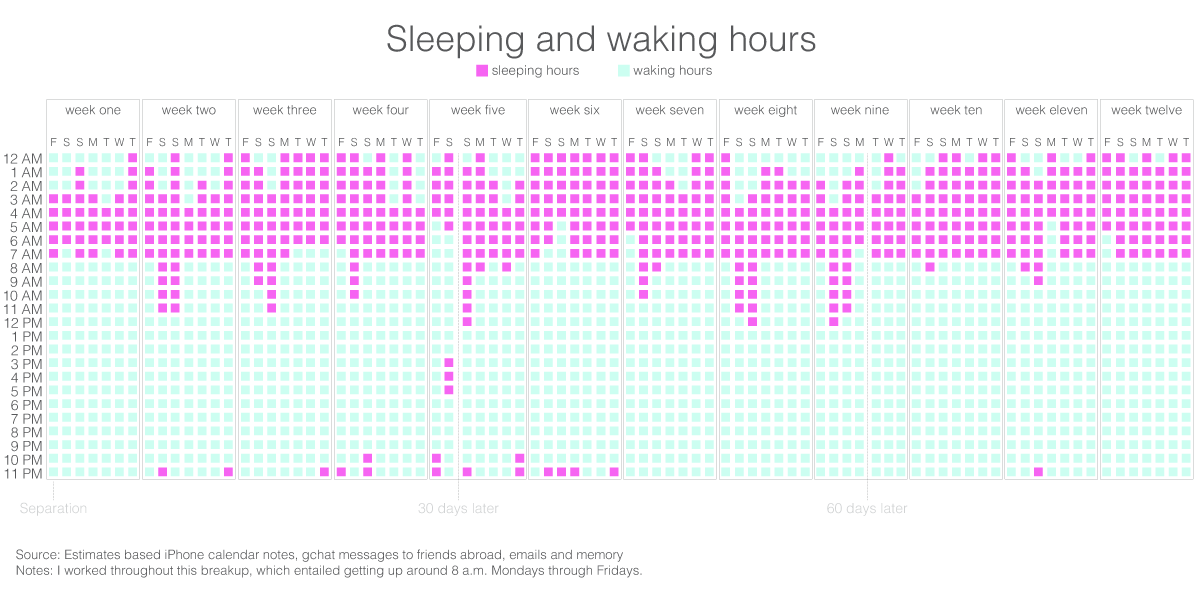 With Tumblr a favorite platform for confessions of emotional vulnerability and splashy infographics alike, this is a concept that ought to draw quite a few fans. In the first month or so, Vo has posted analyses of her sleeping habits (a cycle of insomnia and exhaustion that eventually flattens out to a healthier routine), self-rationalized spending sprees, and propensity for sad songs versus uplifting tunes.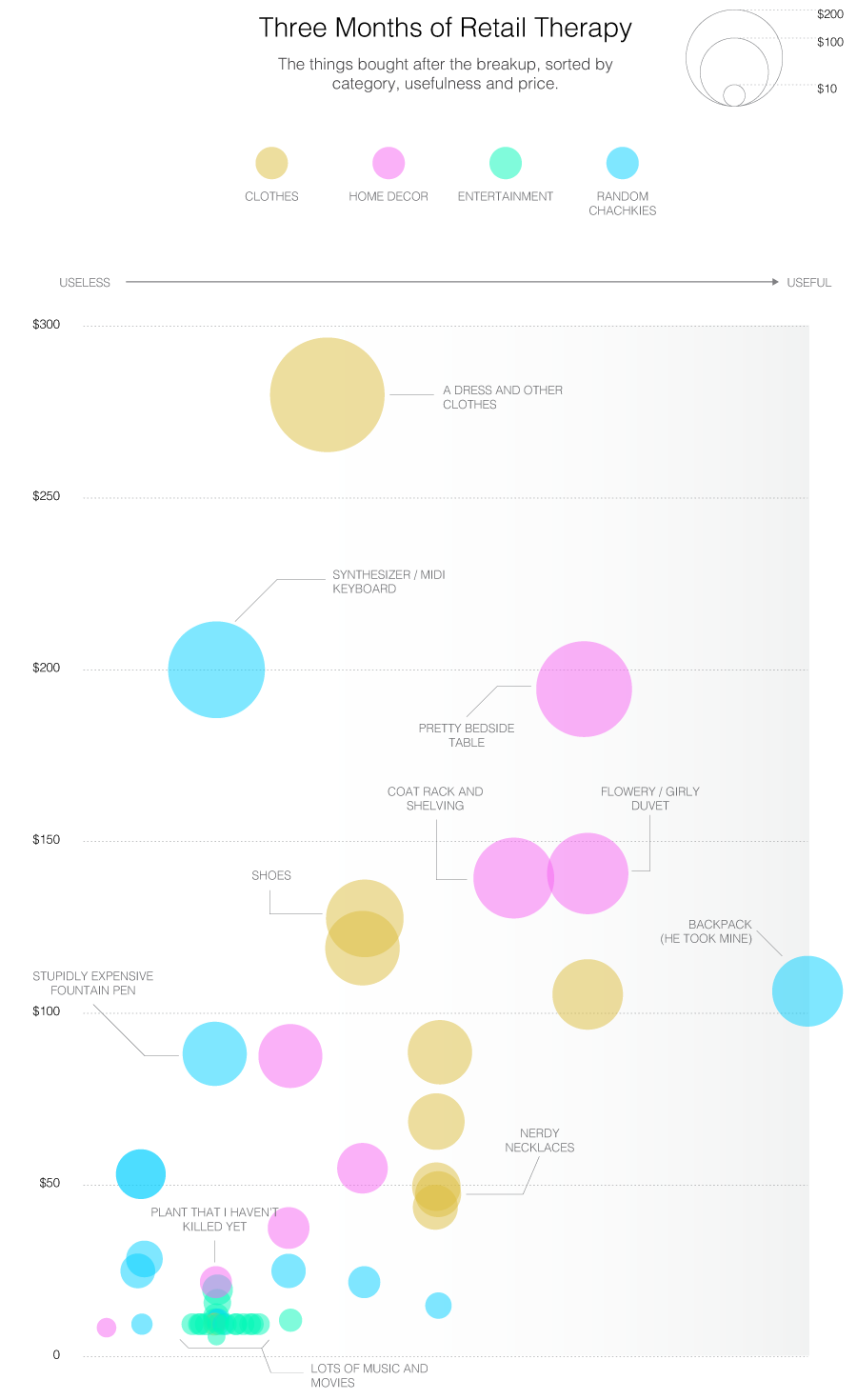 The most recent entry concerns those "public displays of emotion" that most people living in a city have witnessed or suffered themselves. "I've had women shrieking with joy as they told me about the therapeutic effects of crying publicly," Vo noted before revealing her own history of bawling in front of strangers: "I think it took me a good month to really grasp that all this was over… then came the processing and then November. Oh lovely, calm November."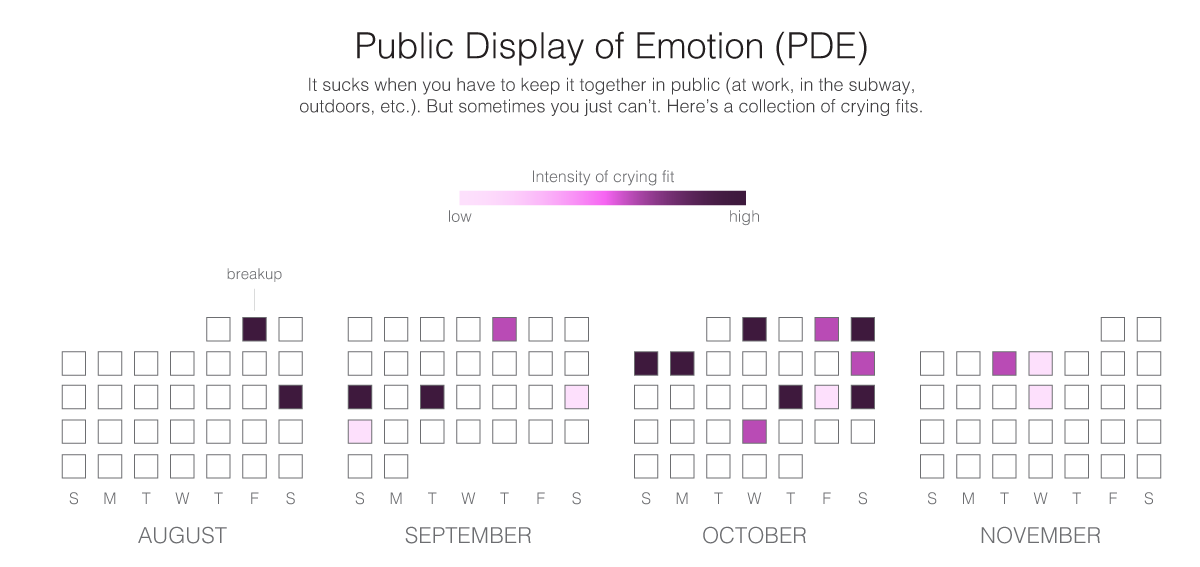 Thankfully, all the numbers seem to skew toward a complete recovery. Follow a bit longer and you might just see some data on first dates.
Photo by Lisa/Flickr