Around this troubled planet of ours, it's been quite a year for political unrest, along with the consequent clashes between civilians and heavily armed police. From Ukraine to Ferguson, Mo., demonstrators have battled batons, rubber bullets, and tear gas.
For a lesson in dealing with the last of these weapons, check out this video of a gas-masked man fielding a canister and chucking it back at the cops who fired it in his direction. The clip has been shared as footage from the ongoing protests in Hong Kong, though there's evidence that it was filmed some months ago in Venezuela (where baseball is a big deal).
Here's a stabilized GIF, courtesy of Reddit's r/gifs: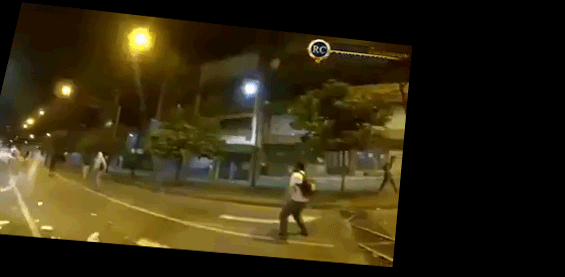 At any rate, it looks like somebody made the varsity civil disobedience team.
Photo by Gigi Ibrahim/Flickr (CC BY 2.0)