If you're a woman on Tinder, you know firsthand how much time and energy dudes spend trying to get you to look at their wieners. But one woman on Tinder is trying to convince men to pay attention to another part of their anatomy: their prostates.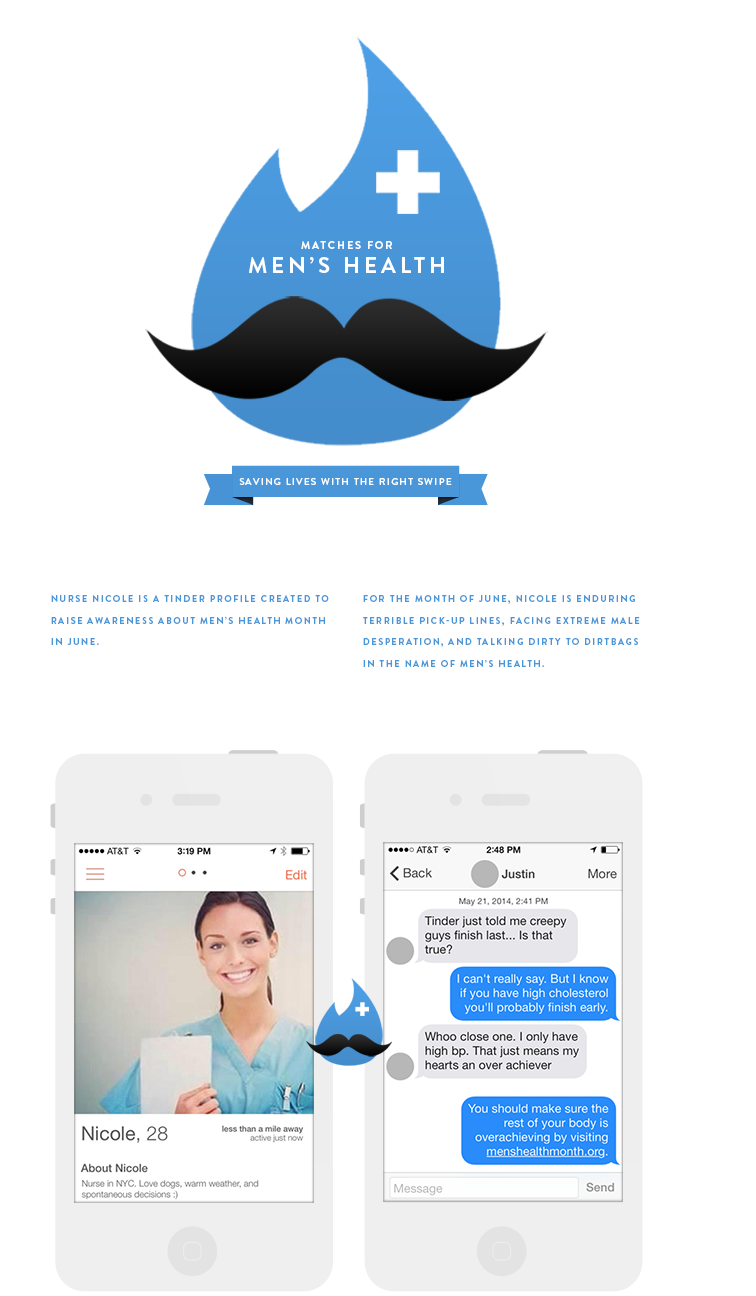 To promote Men's Health Awareness Month this June, the Tumblr project Matches for Men's Health created a Tinder profile for the fictitious "Nurse Nicole," a pretty, 28-year-old brunette who loves "dogs, warm weather, [and] spontaneous decisions," as well as convincing men to bend over and cough so a gloved finger can be inserted up their bums. To that end, Nicole has been responding to suitors' messages by urging them to get prostate exams.
Unfortunately for the dudes messaging Nicole (and for their prostates), it doesn't seem like most of them are getting the hint: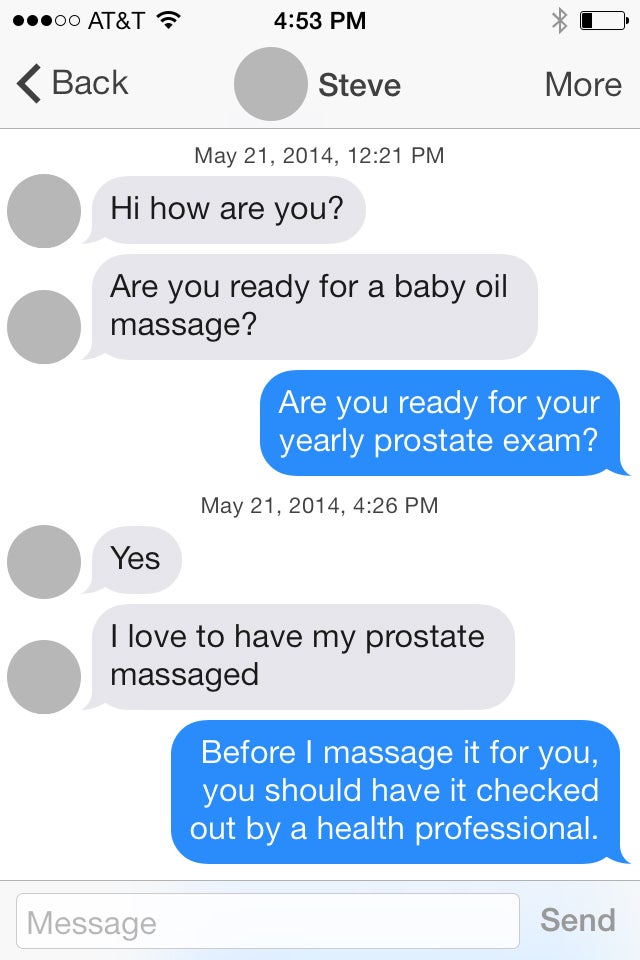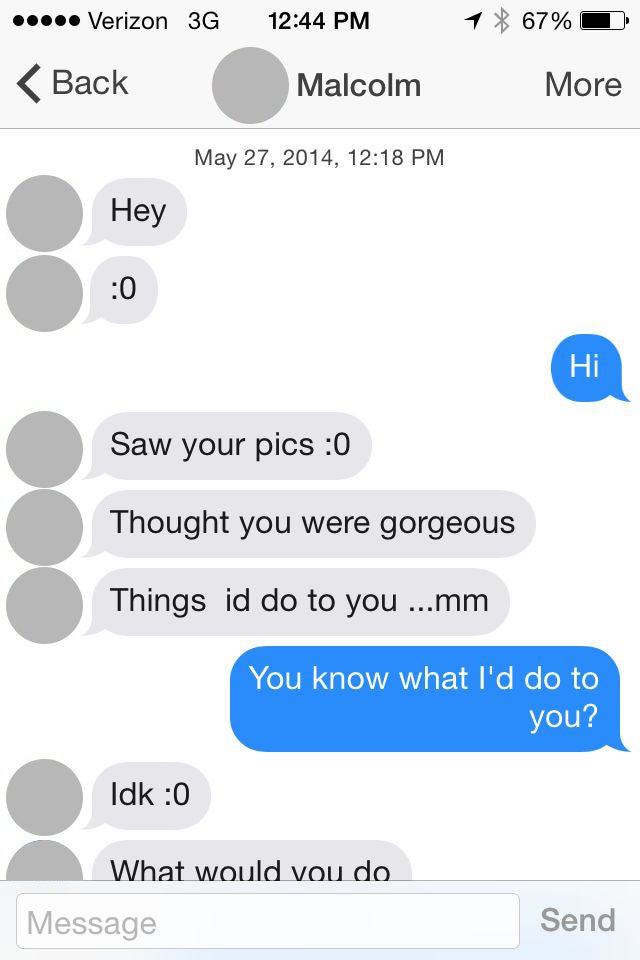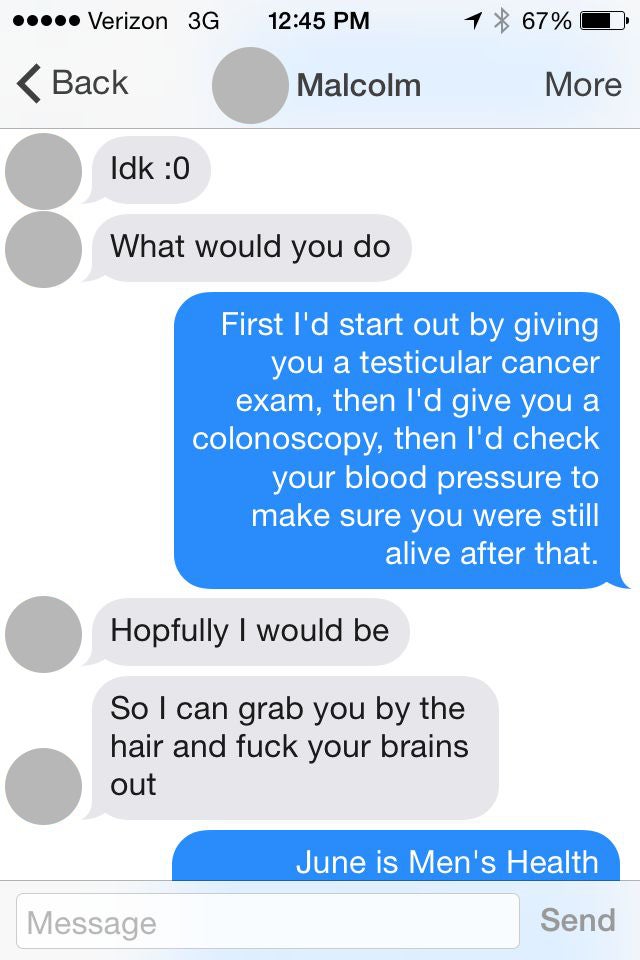 Tinder: The only place in the world where you can tell a man you want to give him a colonoscopy, and he'll want to have sex with you.
This isn't the first time that Tinder has been used as a platform for promoting awareness of a public health issue: Back in March, the AIDS Task Force launched the Tinder AIDS Project, which featured a fake female profile accompanied by the message, "You're probably not her only match: Use a condom." (The campaign never actually appeared on Tinder.)
The men's health's campaign, however, is quite a bit sillier, not to mention a lot less slut-shame-y, than the Tinder AIDS Project. Whether or not "Nicole" will be effective at persuading men to get prostate exams is another story: Frankly, it seems like the majority of men courting her are too dense to get the message. But even if she isn't, at least we get to have a good laugh at these dudes' expense.
H/T Jezebel | Photo by Jason Reed