There's nowhere else on Earth like North Korea.
Absurdly reclusive, the totalitarian Asian state holds a peculiar position in popular imaginations—a combination of 1984, Team America's "I'm so ronery" and the odd sensationalist tidbit gleaned from VICE documentaries.
Inside the country, citizens' movements are strictly controled, political dissent is ruthlessly repressed, and any foreigners who are granted visas are shown a tightly stage-managed and white-washed view of the peninsula state.
One of Lee's Instagram photos of North Korean farmers.
Occasionally however, we get a peek behind the curtain. In 2013, AP Korean Bureau chief Jean H. Lee sent the first Instagram photos from the country, giving a (faux-chromatic filtered) outsider's view of the country in real time. And photographer Eric Lafforgue has managed to evade the censor and provide us an unflinching vision of a poor and desperate country—though he has since been banned from ever returning to North Korea. But now, Aram Pan has given us another such opportunity.
The Singapore-based photographer and videographer persuaded the North Korean government to allow him to mount a GoPro camera to the front of his tour bus, to record a video of his travel group's morning tour of the capital Pyongyang. It's part of his DPRK 360 project, an ongoing attempt to "to capture the essence of North Korea (DPRK) through the use of 360-degree panoramas, photos and videos."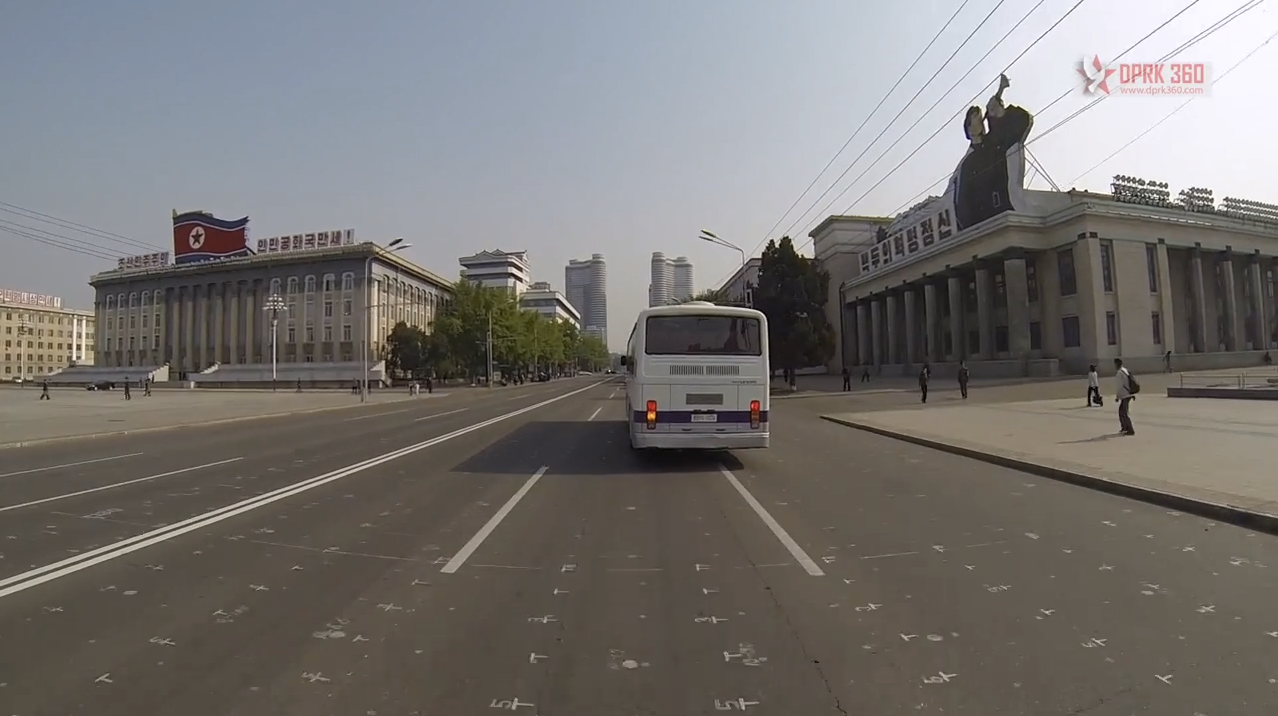 Screengrab via Pan
Yes, the route will have been carefully chosen by the visitors' government handlers—there's a lot of leafy boulevards and not much in the way of forced-labor camps. But otherwise uncensored and unedited, the footage nonetheless provides a fascinating look at day-to-day life on the streets of one of the world's most mysterious cities.
Check the full 22-minute video out below:
Photo via Roman Harak/Flickr (CC BY-SA 2.0)