Popular YouTube pranksters the Nelk Boys came under fire this week for hosting a massive party at Illinois State University that drew roughly 200 people.
The Nelk Boys—Kyle Forgeard, Jesse Sebastiani, and Steve Deleonadris—are a trio of hard-partying Canadians who churn out prank videos and vlogs on their YouTube channel, which has amassed nearly 5.7 million subscribers. They descended upon ISU on Tuesday night into Wednesday morning, throwing a party at an off-campus apartment near the university. Footage from the event shows tons of students packed into a tight space, drinking and hollering without a face mask in sight.
The party openly defied local safety guidelines meant to curb the spread of COVID-19 on campus. As of last week, the Normal, Illinois, college ranked fifth among U.S. universities with the highest number of COVID-19 cases. Last week, Normal extended its emergency order limiting gatherings near ISU to 10 or fewer people through Dec. 31.
Police broke up the Nelk Boys' rager, but in typical college party fashion, it relocated three times, according to ISU Police Chief Aaron Woodruff. Police did not make any arrests or fine any partygoers as they were more focused on dispersing the giant pop-up event.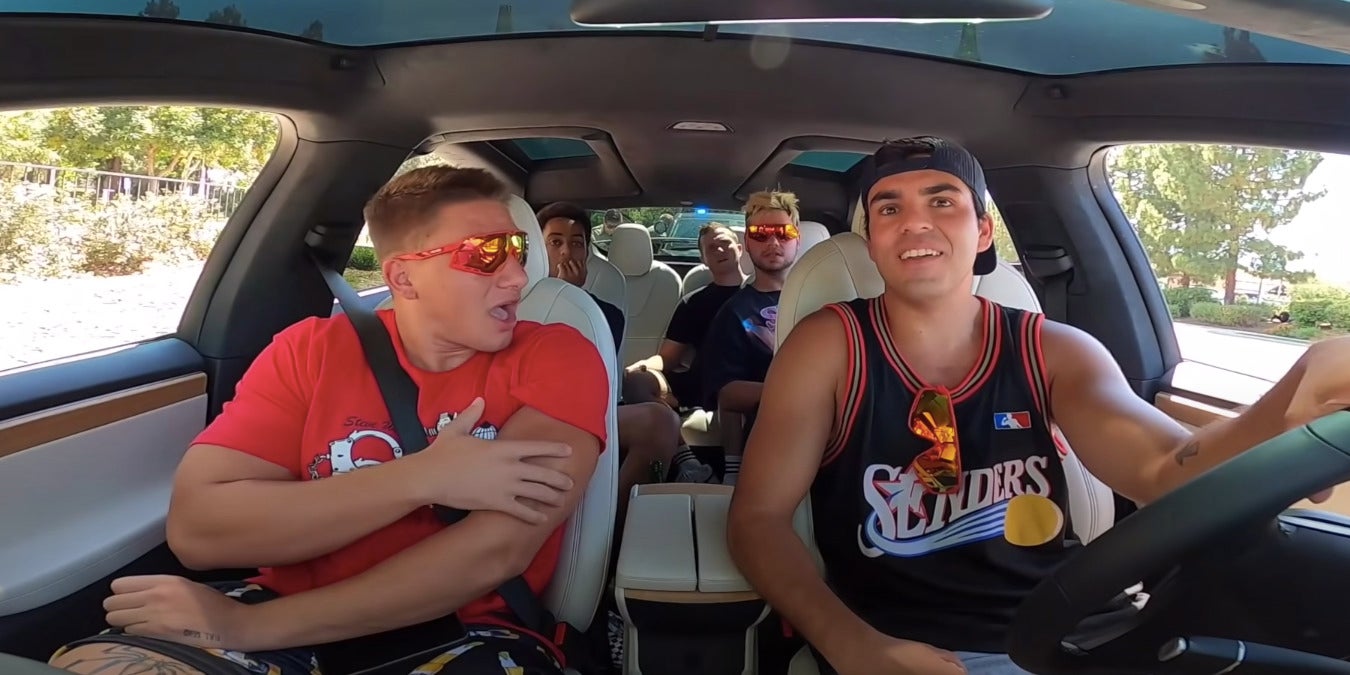 That said, students identified as having gone to the party could face suspensions and other potential consequences, Illinois State University President Larry Dietz told the Pantagraph. Normal Mayor Chris Koos also told the paper he plans to pursue legal action against the Nelk Boys and the students who invited them to campus, "whether that's a fine or a university code of conduct action."
If you're a person who rigorously upholds COVID-19 safety guidelines, the Nelk Boys might just be your least favorite social media personalities in the game. Last month, Deleonadris and fitness YouTuber Bradley Martyn held a gym-reopening "brotest" in Los Angeles that drew hundreds of people, some of whom held signs that said "Gym Lives Matter" and "Big Lats Matter."
The threat of legal action from the Normal mayor probably didn't rattle the Nelk Boys too much. On Tuesday, they tweeted their plans to hit up Chicago; Philadelphia; Washington D.C., and other cities soon, leaving a trail of empty Natty Light kegs in their wake.
---
From our friends at Nautilus