Is nothing sacred anymore?
You used to wait by the mailbox for the Thursday Sports Illustrated. Season preview editions were the best—always a little fatter. The format familiar but compelling: the opposing scout's take, key in-season clashes, 10 or so burning questions, passing judgment on offseason personnel moves. But now every idiot has a blog and the prediction posts for the 2014-2015 NBA season began the day after the San Antonio Spurs won the title. 
Credit this guy, at least, for finding a unique angle: polling random women on Tinder for preseason predictions for all 30 NBA franchises.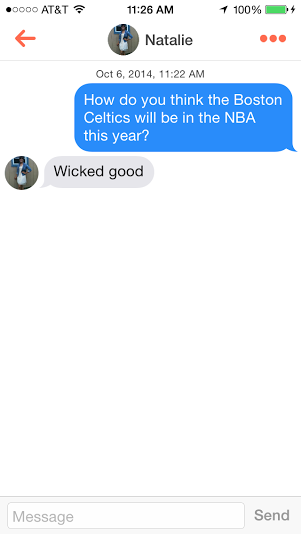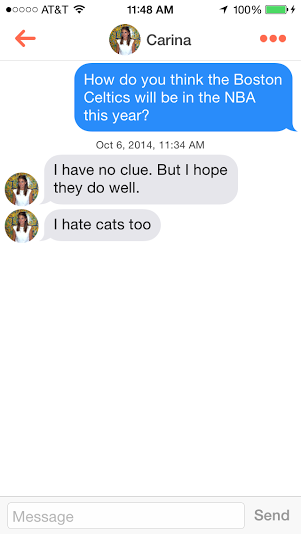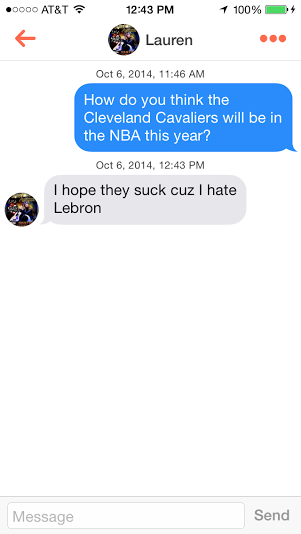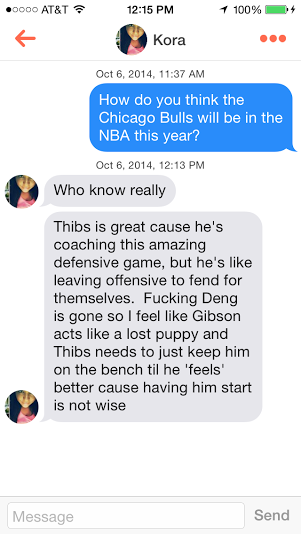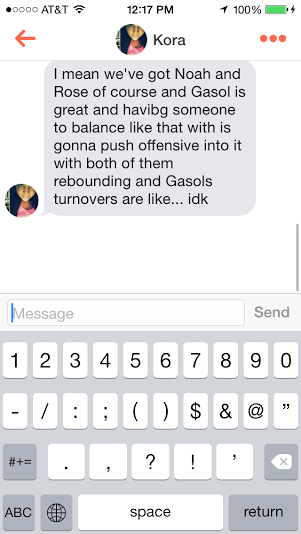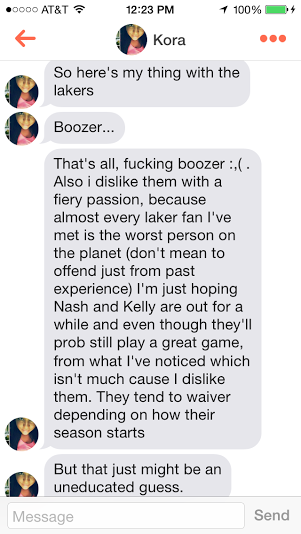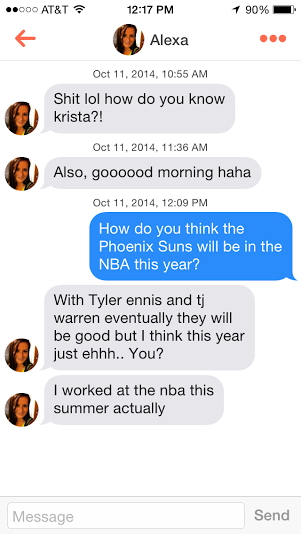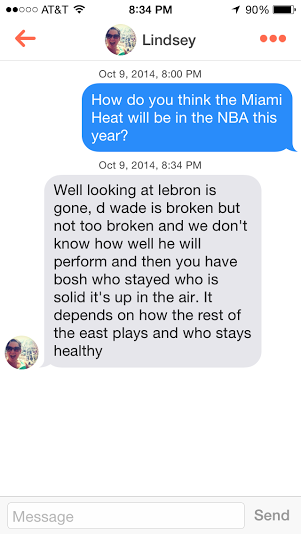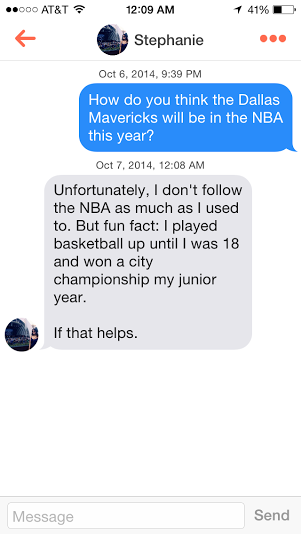 I think the idea was to make fun of people that don't like sports and mine funny replies from the inherently jarring question. Especially because he was preying on someone's physical attraction toward him, and a subsequent desire to be accepted in what is supposed to be an intimate exchange. 
As such, his exercise is kind of dehumanizing in its stark detachment—but fairly innocuous in the grand scheme of creepy men on Tinder. And hey, the ladies either cared about basketball and knew their stuff, or were really kind about being like "sorry I don't follow the NBA."
You can check out all the predictions on his Tumblr.
Photo via Torkhum/Flickr (CC BY 2.0)