Miya Ponsetto, the woman who has been identified as the attacker in Keyon Harrold's video lunging at his Black teen son on false accusations, once admitted she's quick to anger and thinks she's the least judgmental person 'probably ever,' according to a social media account the Daily Dot has discovered.
According to Heavy.com, Ponsetto is from Simi Valley, part of the Greater Los Angeles area in California, has two arrest records and was once sued for not paying rent.
Since her identity was revealed on Thursday evening, no account by her name could be found on social media platforms such as Instagram and Facebook. But Ponsetto, once an aspiring actor, still has an inactive Twitter account and an AskFM account, where she has documented much of her life. 
Most notable from her AskFM profile, which is public at the time of this article's publication, is her admission that she has anger issues and that she considers herself "least judgmental person probably ever."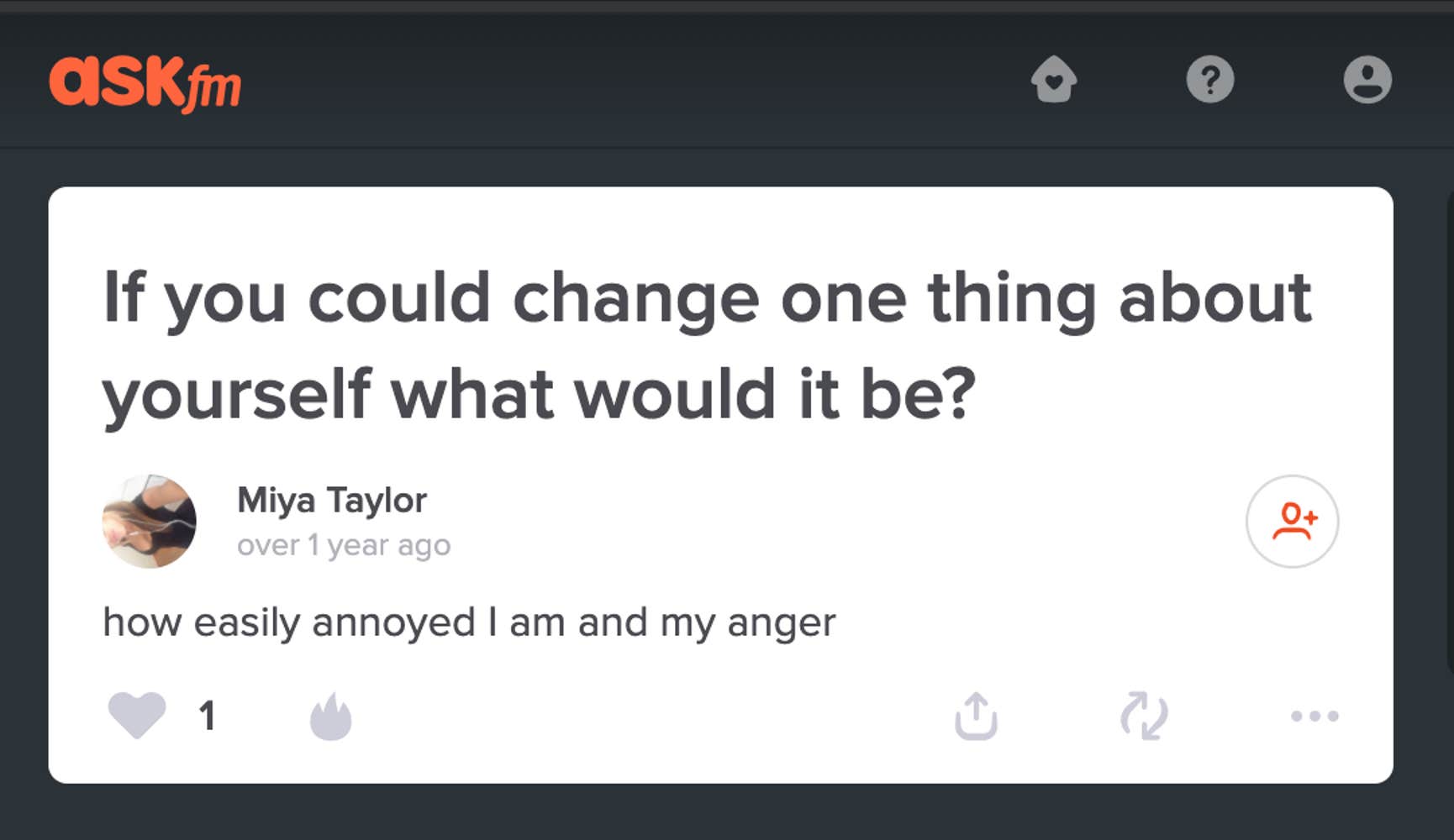 The AskFM platform is designed in a way that other users on the platform can ask an user questions anonymously, and Ponsetto's profile shows numerous answers about her life.
According to one post on her AskFM, she identifies as "Italian, Puerto Rican, Greek and Vietnamese". However, in her profile on casting and audition website Explore Talent, she identifies only as Caucasian.
In response to a question about whether she's a part of the white supremaist group "KKK", she wrote with humor: "If you mean the kewl kids klub then yeah."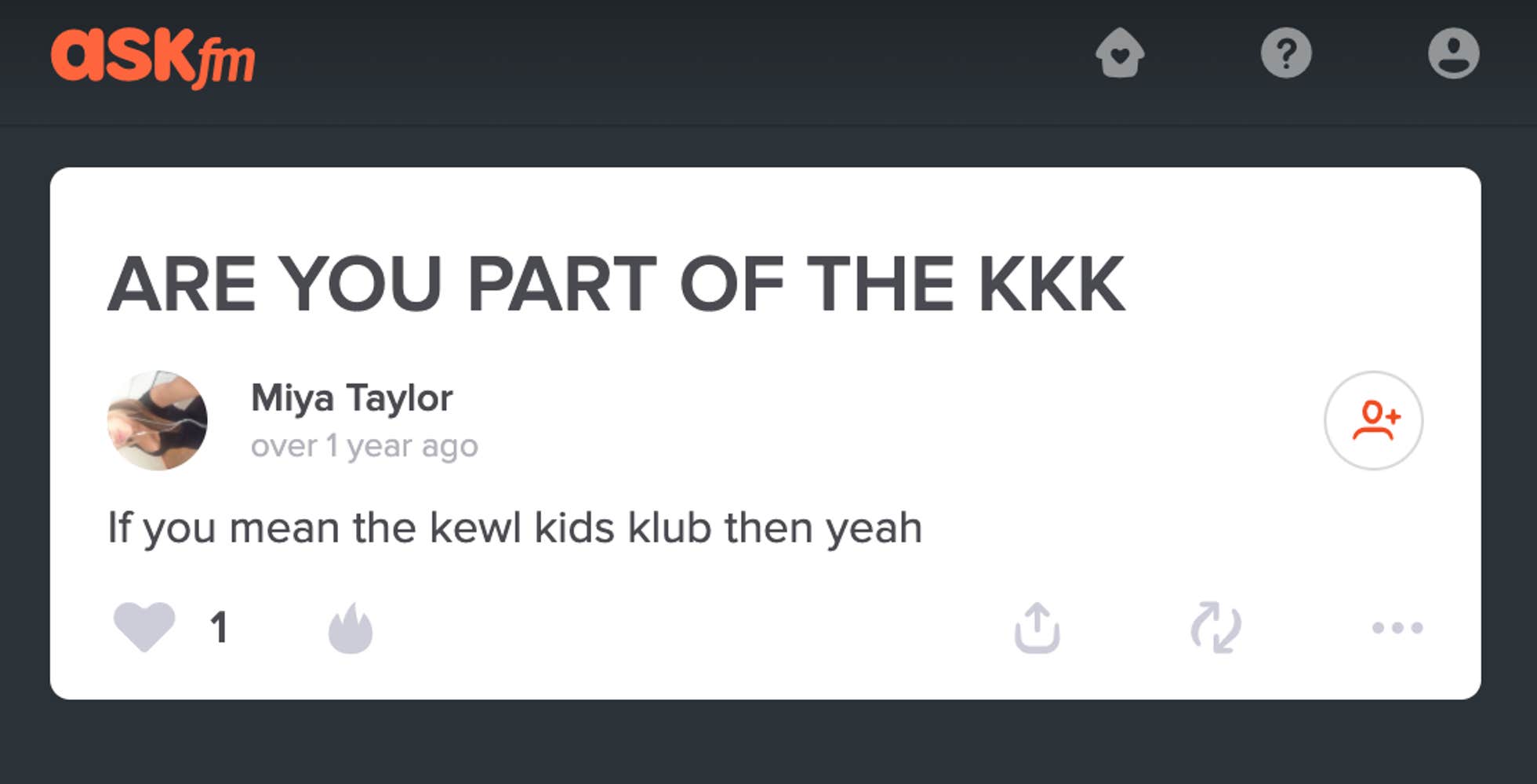 Ponsetto also has a photo with a baby in response to a question about a supposed pregnancy, but denies the claim in her later posts. 
After her identity was revealed in the news on Thursday evening, fake Instagram accounts propped up with her name, some garnering followers.
One of the accounts already went private Friday morning, and removed their posts from the account, even though they were public on Thursday evening and had posts with Ponsetto's photos. As of Friday morning, the account had removed at least one follower and was down to zero.
Another account by the name @miyaponsetto_, which was live on Thursday evening, was not available on Friday. 
One profile, in the description, has a disclaimer that it's not the account of Ponsetto, and has a link to a campaign by civil rights attorney Ben Crump calling for justice for Harrold's son Harrold Jr.
The account had its first post six months ago, and appears to be one that posts about "Karens" in general.
Another Instagram account, by the name @miya_baby212, seems to be in support of Ponsetto. The account had its first post on Thursday, and its description reads: "Just a Greek girl; Deleted the Haters."
On Thursday evening, this Instagram account posted a series of stories claiming there are "two sides" to her story, and dissing the "haters."
"I never asked for this," reads one part of the Instagram story.
"Deleted all of my followers," reads another story. "Fuck y'all for not having back. No new friends."
One story claims she's not from Los Angeles, with "#Astoria" in the post.
It's not clear if Taylor is behind this account, or it's a supporter. The person behind the account did not respond to the Daily Dot when reached out on Friday morning.