Yesterday, the Onion threw a nice right hook at CNN for running an article about Miley Cyrus's Sunday night VMA performance above breaking world news. Think pieces about Cyrus's sexuality popped up everywhere. So did sexist responses to her performance. Cultural critics spoke of her appropriating black culture. Rap purists panned Cyrus's revisonist view of twerking—watered down and repackaged for the masses. There were also so many GIFs. So many that we couldn't stop hate-sharing them.
As the Onion pointed out, the more important news of the day was buried in favor of a bunch of crotch shots, a troubling trend that more hard news outlets are joining. A new Tumblr called Miley Twerking on Things We Should Talk About has appeared, gently reminding us that there is a reality outside of our pop-culture dome. Egypt and Syria exist, and there, no one cares what twerking is.
Enjoy Saddam Hussein and Miley Cyrus in a way you never wanted to: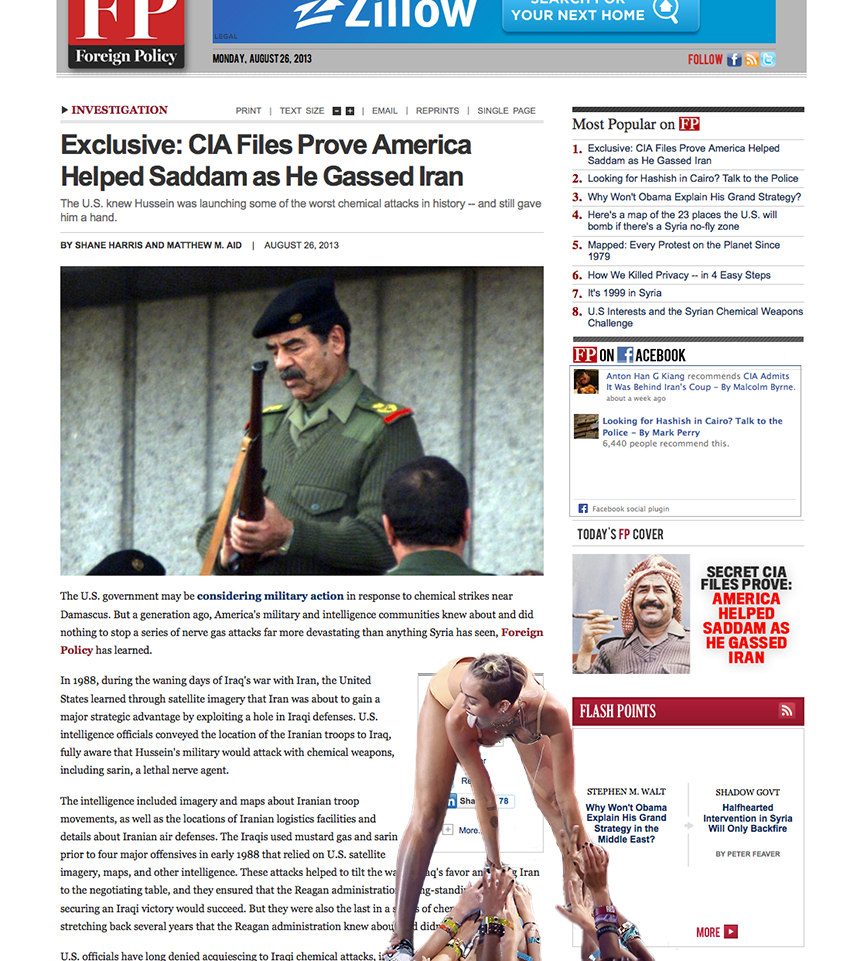 And Chelsea Manning: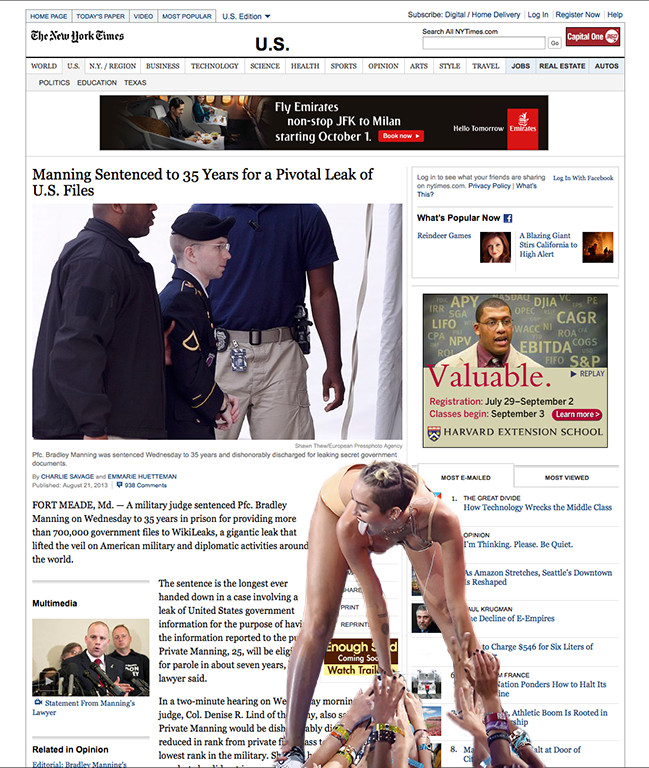 And a lot more. 
Photo via mileycyrustwerkingonreality/Tumblr