A woman says that after ordering a pack of underwear on Amazon, it was delivered without packaging or a box.
In a TikTok posted yesterday, @yagrltam_ says that she ordered a package of Hanes underwear from Amazon and when it was delivered, it didn't come in a box or any sort of envelope. She shows that the Amazon shipping label was affixed to the pack of underwear's plastic packaging in a follow-up TikTok.
"Y'all just got my drawers out like this with a label on it. That's wild," @yagrltam_ says in her TikTok. "That's kinda disrespectful."
@yagrltam_ says that when she went get her mail, the man working at the front desk at her apartment building simply handed her the pack of underwear with the label on it.
On Thursday, @yagrltam_'s video had almost 850,000 views on TikTok.
In response to a comment stating that Amazon asks you to select if you want your order packaged during the checkout process, @yagrltam_ says in another TikTok that when she's ordered the same underwear before, it came in a mailer.
"Why do I need to tell you how to pack up my underwear," @yagrltam_ says the Tiktok. "Amazon, please stop."
Delivering orders sans packaging is actually a new initiative from Amazon aimed at increasing sustainability. According to Yahoo! Finance, Amazon stated that customers can add packaging to their order for no extra cost, "but the default is boxless shipping."
In December, the Daily Dot reported that an Amazon driver took to TikTok to warn people that their orders might come without a box as well.
However, when the Daily Dot attempted to order a similar item from Amazon, the shipping options didn't include whether or not the order would be packaged.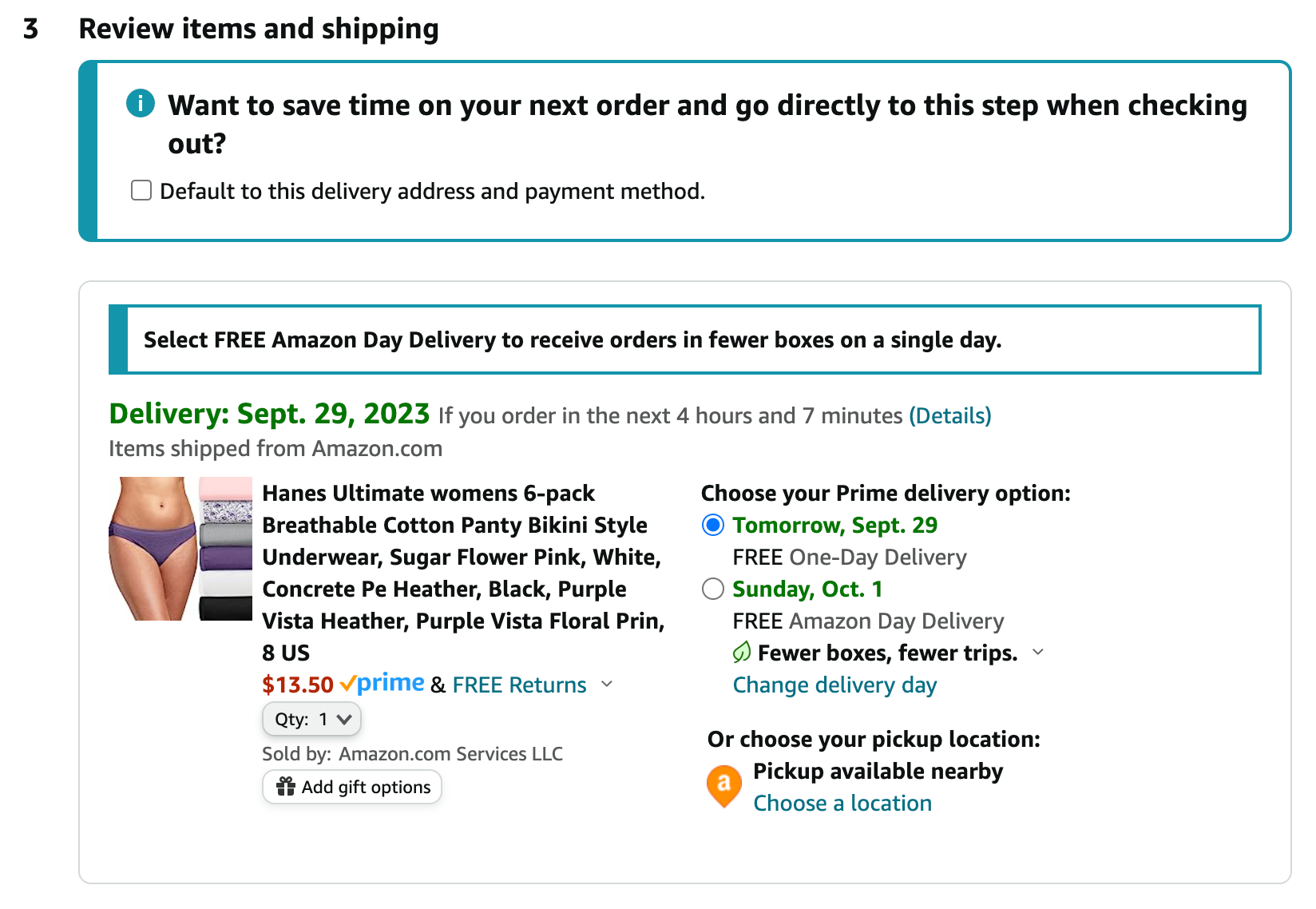 Sustainable or not, commenters on @yagrltam_'s viral video said that when they've received their Amazon not-packaged orders, they didn't like it.
"They did this to me with PADS," one commenter wrote. "I was so embarrassed."
"They did this with my UTI meds," another said. "And I was like?? No discretion."

We crawl the web so you don't have to.
Sign up for the Daily Dot newsletter to get the best and worst of the internet in your inbox every day.