In late January, the marriage proposal of one gay Los Angeles couple went viral, partially because of its scope—a choreographed dance sequence from Step Up was performed, complete with one of the stars of Step Up 2 — but also because of its emotional heft. You could tell David Devora and Lucas Bane have something special.
One person who thought that same thing was a former classmate of Bane's, who was also one of the guys who bullied him in high school. He sent Bane a message on Facebook after viewing the video, and a brief correspondence started between the two, in which the former bully, "B," addressed his past mistakes and the fact that he's changed. The Gaily Grind published the thread: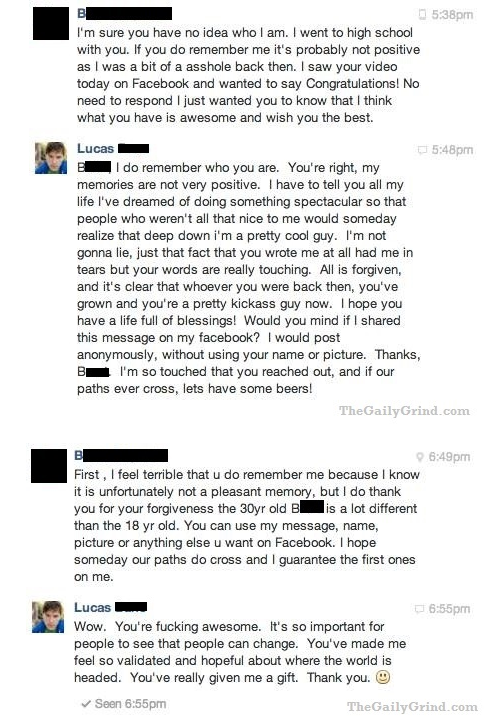 Bane told the Gaily Grind that his former classmate was part of a larger group of guys who "caused me some distress. The kind of clique that motivates you to succeed and prove that you're worthy of being accepted." He added that his message brought some closure to that time in his life.
While "viral" marriage proposals have become annoyingly ubiquitous, here's proof at least one of them can actually do some good.
Screengrab via Lucas and David/Vimeo