When a colleague or professor endorses me for a skill on LinkedIn, I usually delete the email notification. The last thing I think is, "Damn, I wonder what he's doing now, so we can meet up and wash each other's hair and do all of the sex in his car."
Yet LinkedUp, a new dating app that describes itself as "the smart way to date," is attempting to cater to the latter audience. Instead of connecting to your Facebook, as Tinder does, LinkedUp connects to your LinkedIn profile, so you can share important biographical details with your prospective matches, such as what you do for a living and where you went to school.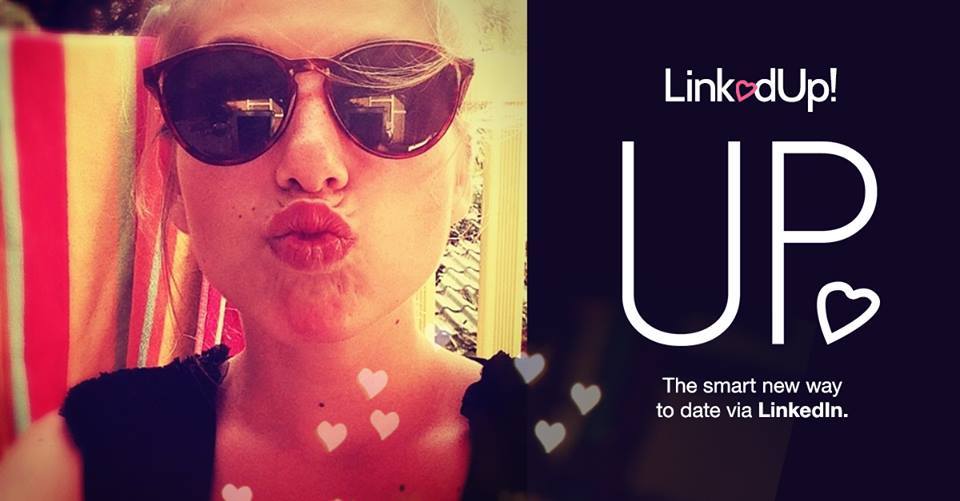 What, exactly, is the appeal of using an app to hook up with someone who worked in HR with your aunt Karen at that investment banking firm, rather than a random attractive stranger on the Internet? Presumably, LinkedUp ups the ante for online dating by making you seem as polished and presentable as you do on your professional LinkedIn profile. This is unlike most Tinder profiles, which are just a melange of shirtless mirror selfies and booze cruise group photos.
Because it hooks up to LinkedIn, LinkedUp makes it easier for men and women to find matches if they're looking for a partner in a specific field (meddling Jewish mothers who want their daughters to marry a doctor, take note!). It also would presumably make it more difficult for users to lie about their occupations or income levels, something that's remarkably common on Tinder and Tinder-esque apps.
Of course, that's not to say that LinkedUp eliminates the possibility of users misrepresenting themselves online altogether. Just as that Tinder user snaps selfies from flattering angles to de-emphasize his lazy eye, LinkedIn users can often inflate their own professional standings on their resumes (for instance, when I was in college and worked in the cafeteria, I listed myself as a "hospitality services management professional," because it sounded better than "wears a hair net for three hours and angrily slops frozen mozzarella sticks on some lacrosse bro's tray while studying for my 20th-century art history midterm").
There is, however, at least one upside. Now that there's an app specifically devoted to the practice of LinkedIn flirting, it's less likely that pervs and creepsters will use the LinkedIn platform itself to lure connections with the promise of employment opportunities, only to make it clear they're just interested in sex. To paraphrase a recent piece on the subject, there's a time and a place for Internet flirting, and it ain't a platform devoted to professional networking.
H/T Creative Loafing Tampa | Photo by Sahaja Meditation/Flickr (CC BY ND 2.0)